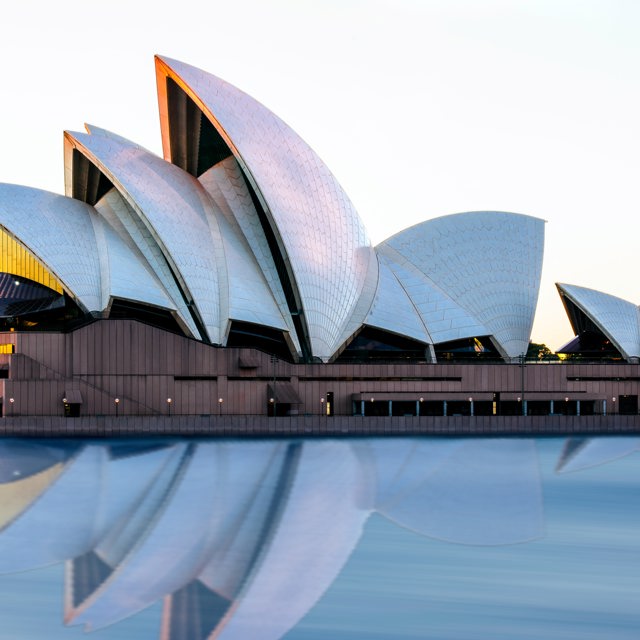 The New South Wales Chapter is chaired by Ian Van Eerden and supported by a committee dedicated to member purpose, with a priority being placed on providing practical information in their technical sessions.
New South Wales committee:

Ian Van Eerden
NSW Chair
Seminar Series Advisor

Ian joined CIBSE YEN in 2012 and joined the CIBSE NSW State Committee in 2017. He began his professional career providing sustainability advice to householders wanting to reduce electricity costs as part of the Federal Energy Efficient Homes Program. After moving into renewable energy consultancy, Ian set up and managed a program of solar panel inspection across the country for the Clean Energy Regulators. Ian leads the Northrop Sydney Sustainability team. He believes that project success depends on a combination of three key elements: economic viability, social acceptability, and environmental sustainability. His current focus is on finding novel solutions to complex sustainability problems to achieve the desired sustainability outcomes.

Phil Senn
NSW Immediate past Chair
ANZ Vice Chair
Seminar Series Advisor

Phil is a Chartered Engineer and represents the Chartered Institution of Building Services Engineers (CIBSE) as ANZ Vice Chair. He is passionate about the value of CIBSE's repository of technical information and the professionalism that active CIBSE members bring to building services. Phil began to get actively involved with CIBSE in 2013 while working in the energy efficiency industry and studying part time for a Master of Design Science in Building Services at the University of Sydney.

Currently Woolworths' Senior Manager - Climate Change, Phil leads the group's climate change strategy, covering decarbonisation,  resilience and reporting across the business and supply chain. Prior to joining Woolworths, Phil spent 15 years in property across energy efficiency advisory, independent commissioning and project management, and client side for Charter Hall's Office and Industrial & Logistics businesses.

Ben McCluskey
NSW Secretary

Paul Angus
Committee Member
Membership Interviewer
CIBSE ANZ Treasurer
Paul provides hydraulic (public health) engineering expertise and leadership through the provision of design services and advice to a broad range of clients and industry sectors. He is a highly focused, committed team player and an enthusiastic multi-disciplinary leader.  
 
Paul has been involved in a voluntary capacity with CIBSE committee since 2006, initially with in various CIBSE / SoPHE Committees that have spanned across the North West of England, Scotland and now in Sydney, Australia.  Since 2013 he has held various leadership positions wtith CIBSE ANZ including NSW Chair, ANZ Hon Secretary, ANZ Chair and since 2022, ANZ Hon Treasurer.

Paul also hosts the CIBSE ANZ Podcast – Talking Buildings and is regarded as a key influencer and connector in the Building Services Industry. 

Martin Craig
Committee Member
Membership Interviewer
Martin has been an active member of CIBSE since 2001, having obtained Chartered Engineer and MCIBSE status in 2006.  Having been working in Australia since early 2011, Martin is now the membership coordinator for CIBSE NSW, providing mentoring and guidance for engineers working towards Chartership. He facilitates the organisation of the Professional Review Interviews for IEng and CEng, and the Competence Review Interviews for ACIBSE and MCIBSE, and conducts candidate interviews in the NSW region.
 

Steve Hennessy
Committee Member
Seminar Series Advisor
Membership Interviewer
Stephen Hennessy is a past Chair for the Australia and New Zealand Region of CIBSE.  He has had a long association with the Institution, serving in the past as the NSW Chair, and the national membership secretary. He also served as Region Chair from 2004 to 2006 and again in 2013/2014. In 2010 he was awarded a Silver Medal for services to the Institution. He also undertakes the Professional Competency Review Interviews for IEng and CEng, and the Competence Review Interviews for ACIBSE and MCIBSE.
---

Erik Moore
Committee Member

Erik is an Associate Director with Atelier Ten and a mythical blend of sheer awesomeness combined with the approachability of a mere mortal. 
Cutting his (career) teeth as a services engineer in the powerhouses of European of building design has given him the design 'chops' to see through to the very core of sustainable building design where he is oft seen leading sustainability on some of the largest built environment projects around Australia and the world.
 

Yogesh Maharaj
Committee Member
CIBSE ANZ Diversity committee member

Sam Snutch 
Committee Member
---

Tom Donald
Committee Member
Seminar Series Advisor
 
If you would like to get information on the local Chapter activities, or if you would like to get in touch with any of our committee members, please email: [email protected]