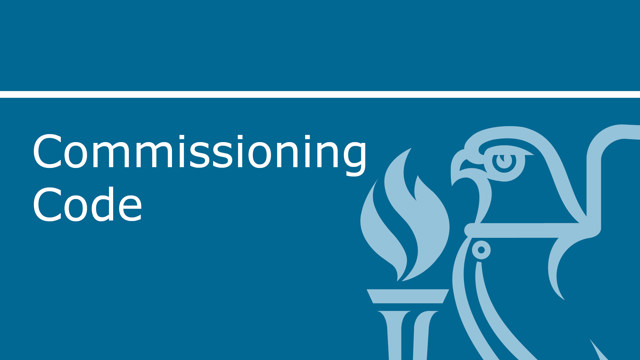 Commissioning of buildings and building services is vitally important to the safe and energy efficient operation of buildings but is not always carried out or carried out systematically.
The CIBSE Commissioning Codes ensure that building services are commissioned in a proper and timely manner. They set out clearly and systematically the steps required to commission building services and will make a significant contribution to achieving properly commissioned buildings. Commissioning Code M provides an overview of the management arrangements required to ensure that building services systems are commissioned to meet the objectives of Part L. CIBSE Commissioning Code M, produced in collaboration with the Commissioning Specialists Association presents current standards of good commissioning practice in the form of recommendations and guidance. The Code acknowledges that it may be used in a variety of contractual frameworks, and seeks to enable services engineers to improve the performance of buildings through better commissioning.
Who is it for?
Commissioning managers and engineers

Services installers

Designers

Facilities managers
A full set of 7 CIBSE Commissioning Codes can be purchased in hard copy format here for A SPECIAL PRICE.
Contents:
M0 Introduction
M0.1 Scope
M0.2 Purpose
M0.3 Summary of commissioning requirements
M0.4 The importance of commissioning
M0.5 Other guidance
M0.6 Commissioning definitions
M0.7 Commissioning records
M0.8 Responsibility

M1 Legislation
M1.1 Safety requirements
M1.2 Statutory regulations

M2 General considerations
M2.1 Commissioning management
M2.2 Selection and appointment of a commissioning management organisation (CMO)
M2.3 Communications

M3 Design for commissionability
M3.1 Inherent commissionability
M3.2 Design responsibility
M3.3 Ease of access
M3.4 Design requirements

M4 Programming and co-ordination of the commissioning process
M4.1 General considerations
M4.2 Specifying requirements for commissioning

M5 Installation quality assurance

M6 Pre-commissioning
M6.1 Risk analysis
M6.2 Plant ready for commissioning
M6.3 Control system requirements for commissioning

M7 Commissioning
M7.1 Commissioning certification
M7.2 Phased completion
M7.3 BMS as a commissioning tool

M8 Witnessing compliance
M8.1 Objective
M8.2 Witnessing arrangements
M8.3 Witnessing duties

M9 Building log book

M10 System handover

References

Appendices 
Appendix MA1: Guidance documents on commissioning specific building services
Appendix MA2: Example responsibility matrix
Appendix MA3: Designer's checklist for commissionability
Appendix MA4: Example certificate of readiness

Index

Acknowledgements
Author: J Armstrong

Steering Committee
Chair: Bryan Franklin
Members: Marcus Dicks (BSRIA Ltd); Mike Duggan (FETA); Andrew Ford (Fulcrum Consulting, for DTI); Martin Lowe (for Commissioning Specialists Association); George Moss (C R Burgess Commissioning Ltd); Saud Muhsinovic (Fulcrum Consulting, for DTI); Peter Rees (TA Hydronics, for Commissioning Specialists Association); Bart Stephens (Max Fordham LLP); Neil Woodcock (AYH plc); Hywel Davies (CIBSE Research Manager)