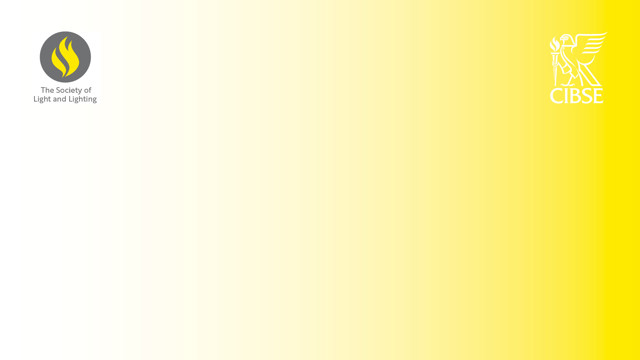 This Guide is aimed at, and will be useful to, lighting specifiers, designers, equipment providers, contractors, users, maintainers, sports facilities managers and developers of sports facilities. Following an introductory section describing the general requirements for sports lighting, including illuminance, light distribution, glare, emergency lighting, planning requirements and safety, no less than 52 separate sports are given specific consideration.
The specific requirements of multipurpose sports halls are discussed, as well as those of large and small stadia and indoor arenas. Outline guidance is given on lighting for television, though this is a rapidly changing area and it is vital to consult the television company involved. Final sections deal with light sources, maintenance and luminaire selection.
Appendices give useful information on calculation methods, aiming of floodlights, relevant sports governing bodies and typical play area dimensions.
Notes:
A replacement to Chapter 7 was issued in July 2013; this has been incorporated into the PDF available for download here, and is available on request.
The flicker factor formula on page 51e has been corrected, changing '/' in the top line of the formula to '-'.
This Guide is currently under review, and a new edition is due to be published in late 2022.
Contents:
1 Scope
2 Requirements
2.1 Colour, brightness and reflectance
2.2 Illuminance requirements
2.3 Light distribution, uniformity and illuminance gradient
2.4 Glare
2.5 Requirements for sport played by the visually impaired
2.6 Daylight
2.7 Ancillary areas
2.8 Emergency lighting
2.9 Surveillance lighting
2.10 Planning requirements
2.11 Definitions of playing areas
2.12 Safety and protection of luminaries
3 Specific sports
3.1 Archery ranges
3.2 Athletics
3.3 Badminton (indoor)
3.4 Baseball
3.5 Basketball
3.6 Bowls (indoor)
3.7 Bowls (outdoor)
3.8 Bowling (nine or ten pin)
3.9 Boxing
3.10 Canoe slalom
3.11 Cricket (outdoor)
3.12 Cricket (indoor)
3.13 Cricket (indoor training nets)
3.14 Curling
3.15 Cycle racing (track)
3.16 Dancing/aerobics/keep fit
3.17 Darts
3.18 Equestrian sports (indoor and outdoor)
3.19 Fencing
3.20 Five-a-side football (indoor)
3.21 Fitness training
3.22 Football (American)
3.23 Football (association)
3.24 Football (Gaelic)
3.25 Golf courses
3.26 Golf driving ranges
3.27 Greyhound racing
3.27.1 Low-mounting system
3.27.2 High-mounting system
3.28 Gymnastics
3.29 Handball (indoor)
3.30 Hockey (indoor)
3.31 Hockey (outdoor)
3.32 Horse racing (gallop and trotting)
3.33 Hurling
3.34 Ice hockey
3.35 Ice sports (artistic)
3.36 Lawn tennis (indoor)
3.37 Lawn tennis (outdoor)
3.38 Martial arts (including aikido, judo, karate, kendo etc)
3.39 Netball
3.40 Rugby (league and union)
3.41 Shooting (indoor)
3.42 Skiing (artificial slopes)
3.43 Snooker and billiards
3.44 Speed skating
3.45 Speedway
3.46 Squash (rackets and raquetball)
3.47 Swimming (all activities)
3.48 Table tennis
3.49 Volleyball (indoor)
3.50 Wall climbing
3.51 Weight training
3.52 Wrestling
4 Sports halls
5 Stadia – small and large
5.1 Small sports stadia
5.2 Large sports stadia
6 Indoor arenas
6.1 Sports lighting
6.2 Broadcast lighting
6.3 Developing the design
6.4 Set-up lighting
6.5 Lighting of spectator areas
7 Lighting for television SEE REPLACEMENT SECTION 7a
7.1 Illuminance
7.2 Uniformity
7.3 Colour parameters
7.4 Additional requirements for film
7.5 Display screens
7.6 Requirements for non-broadcast-quality video
7.7 Requirements for HDTV
8 Maintenance and operation
8.1 Maintenance
8.2 Depreciation of lighting installations
8.3 Construction of equipment
8.4 Servicing equipment
8.5 Operation
8.6 Management of lighting systems
8.7 Hours of use
9 Lamps
9.1 Lamp types
9.2 Apparent colour of emitted light
9.3 Colour rendering
10 Luminaire selection
10.1 Protection classification
10.2 Electrical classification
10.3 Resistance to impact
10.4 Accessories
10.5 Luminaire performance data
Appendix 1 – Determining average illuminance and uniformity ratio for sports installations
Appendix 2 – Lighting depreciation factors
Appendix 3 – Aiming floodlights and commissioning sports floodlighting installations
Appendix 4 – Relevant sport governing bodies
Appendix 5 – Typical play area dimensions
Acknowledgements
Task group
Chair: K J Austin
Members: M D Simpson; P A Blackburn; D W Bosher; Dr N A Smith