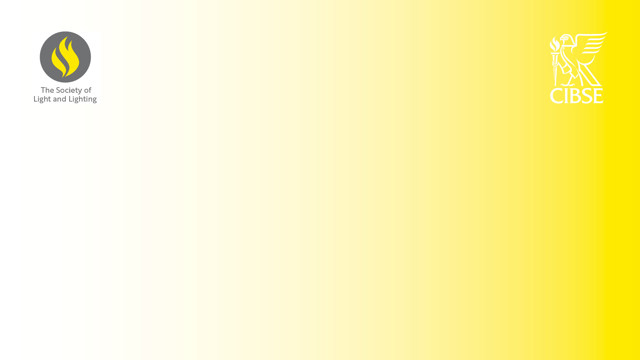 This new edition of Lighting Guide 9: Lighting for communal residential buildings replaces the original version published in 1997. Significant developments both in lighting technology and building design have taken place over the last 15 years; these are incorporated, together with information on lighting control systems, guidance on effective use of daylight and examples of current best practice.
This guide provides information for non-specialists about lighting for most constituent areas of communal residential buildings. These may include student residences at a university, hostels, children's homes, residential homes for the elderly, nursing homes, hospices, NHS staff accommodation or school boarding houses. Capacity can vary from a small flat shared between four students to a large residential home providing 24-hour care and all meals for 100 elderly people.
The guide does not cover hotels and bed and breakfast establishments. Barracks and secure accommodation are excluded because lighting is normally part of a very detailed building specification. Nevertheless, some of the general advice will apply to parts of these types of building.
Information applies both to new building projects and to refurbishment or improvement of existing buildings. The average life of a lighting installation is about 20 years; when replacement is due, it makes sense to upgrade the lighting in line with modern standards of efficiency and best practice.
This guide is for use by facilities managers, estate managers, school bursars and the site managers of communal residential buildings, as well as architects and building services engineers working on this type of project.
Please note, this Guide is currently under review.
Contents:
1 Introduction
1.1 Scope
1.2 Chapters
1.3 Terminology
2 Daylight
2.1 Site planning for sunlight and daylight
2.2 Windows
3 General aspects of lighting in communal buildings
3.1 Decor
3.2 Entrances
3.3 Corridors
3.4 Stairs
3.5 Bathrooms and toilets
3.6 Bedrooms
3.7 Lounges
3.8 Lift lobbies
3.9 Recreation areas
3.10 Kitchens
3.11 Laundrettes and utility rooms
3.12 Offices
3.13 Exterior
4 Lighting particular to certain types of communal building
4.1 Homes for the elderly, extra-care housing and residential care homes
4.2 Nursing homes
4.3 Hospices
4.4 Schools
5 Automatic lighting controls
5.1 Dimming
5.2 Switches
5.3 Automatic switching
5.4 Control systems
6 Colour and decoration
6.1 Colour schemes
6.2 Choice of lamps
6.3 Furnishings, blinds and curtains
6.4 Types of finish
6.5 Contrast
6.6 Choice of colours
6.7 Colour as an identifier
6.8 Dual standards within a building
7 Emergency lighting
7.1 Escape and standby lighting
7.2 Legal requirements
7.3 Specific placing of emergency lighting luminaries
7.4 Illuminance on defined escape routes
7.5 Illuminance on floor of open areas
7.6 High-risk task areas
7.7 Luminaires
7.8 Safety signs
7.9 Planning emergency lighting
7.10 Inspection
8 Energy management and energy efficiency
8.1 Key aspects of energy reduction for lighting
8.2 Building Regulations Approved Document Part L
8.3 Energy consumption
8.4 Checklist for Part L compliance
8.5 Advanced calculations of lighting efficiency
9 Maintenance
9.1 Lamp replacement
9.2 Luminaire cleaning
9.3 Luminaire replacement
10 Luminaire types and their uses
10.1 Direct and indirect lighting
10.2 Luminaire efficiency
10.3 Luminaire safety
10.4 General illumination of spaces
10.5 Task lighting
10.6 Exterior luminaires
11 Lamps
11.1 Key characteristics
11.2 Recommendations for use
12 Legislation and key standards relating to lighting
13 References
Appendix A1: Types of lamp
Appendix A2: Colour rendering and colour appearance
Appendix A3: Lamp disposal and recycling
Glossary
Index
Acknowledgements
Task Group
Chair: Benedict Cadbury (Lampholder Lighting Design)
Members: Dr Stephen Howe (Consultant (formerly at GE Lighting); Anthony Slater (Thomas Pocklington Trust)
Contributor: Lou Bedocs
Referees: Simon Robinson; Bob Venning