Standard

Rate

£

355.00

+VAT

Member

Rate

£

284.00

+VAT
Drainage is a fundamental engineering service that is mainly out of sight and not appreciated by most people. This course will open the eyes and ears of the participants to see the various roles that different types of drainage system play in all our lives. Such as how drainage impacts: the food we eat, the safety of the roads we drive on and the pavements we walk on, the quality of our indoor air, the risks of flooding, the opportunities for water and energy reuse, our water supplies, natural habitats, our health and the impacts on local, national and world-wide environments.
Learning Outcomes:
The reasons that we need drainage in various places and applications
The basic science and mathematics behind drainage system design
Some of the impacts of drainage on the environment and how to address them with techniques such as SuDS and IWM
Understand the wide range of different philosophies and important parameters of drainage system design
Identify and understand the key Legislation and Standards relating to drainage in the UK
Agenda for event
Time
Description
09:50

Arrival – sort out the online settings and get ready for the course

10:00

Session 1: Introductions and the Basics          

Why we need drainage?
Different types of drainage – household, highway, rainwater, agricultural etc
History of drainage systems
UK, other countries and continents

11:30

Coffee / tea break (15 mins)

11:45

Session 2: The Science of Drainage Systems

Basic fluid mechanics, water traps, mechanical traps, air flow, steady-state flow, transient flows, wave reflections, gravity, vacuum, pumps, infiltration, run-off, probability, obtaining data, appropriateness and reliability of data, forecasting, etc.

13:00

Lunch (30 mins) 

13:30

Session 3       The Impact of Drainage Systems Beyond the Pipe

The impacts of drainage on the environment
 pollution, flooding, land-take, safety, climate change factors etc
SuDS and IWM
The different philosophies of drainage design
Filling degrees, pipe sizes, bend radii, velocity breaks, swirl, mechanical ventilation, materials, cost, location of pipework, expandability, separating system, links to solid waste management systems, small-bore pumping systems, basement drainage issues, water reuse systems, CSOs, the 'super sewer', porous paving, linear drainage, etc  

15:00

Coffee / tea break (15 mins)

15:15

Session 4       The Law and the Future

Legislation and Standards relating to drainage
Future drainage systems
Other CIBE drainage courses 

15:45 - 16:00

Quiz and Q & A
Live Online - How to join:
This course will be hosted live online on Microsoft Teams.
A Microsoft Teams account is not required, you will be sent a link to join. 
You can choose to join on your preferred web browser, or if you already have the Microsoft Teams desktop app, click 'join meeting'.  You will then automatically join the course through the app.
Course Materials:
The course presentation and any additional materials will be sent to delegates once attendance is confirmed through a secure link.
Files shared on Egnyte. We are working towards being more sustainable, therefore we do not recommend materials to be printed.
What is included?
-Full day training with an industry expert trainer 
-CPD Certificate 
-PDF Course materials
Two simple ways to book:
Card - Use the 'Book Now' button at the top of this web page.
Invoice - Please fill in the booking form here. Please note you are only booked onto the course once Training has processed the form.
* If you are having any difficulties please either email us at [email protected] or call, +44 (0)20 8772 3660.
Speakers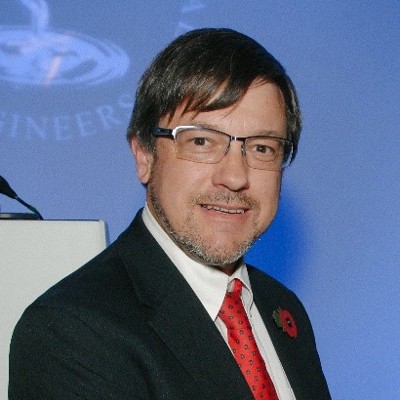 John Griggs
Water Consultant JPJN Partners Ltd
John is a water consultant who previously worked at the Building Research Establishment, providing technical input to Building Regulations and Standards. He has carried out laboratory and field testing of above and below ground drainage systems and written a number of publications on drainage design. He has served on many BSI, CEN and ISO committees. He has also worked for the Department of Trade and Industry (DTI) as the Construction Products Issues and Impact Manager and as Science Officer for the Chartered Institute of Plumbing and Heating Engineering (CIPHE). He has been awarded an Honorary Fellowship by the Society of Pubic Health Engineers (SoPHE) and a SWIG award from the Sustainable Water Industry Group.
My background is research, being at the Building Research Establishment (BRE) for nearly 30 years in the Water Centre. The work I was involved in was used in the UK building regulations as well as national and international Standards. Hence, I am well aware of the science behind many of the requirements in today's Standards, Regulations and Directives. Whilst at BRE, I was seconded to the Department for Trade and Industry for over 3 years; where I was responsible for all construction products. I worked on the EU Emissions Trading Scheme, the F-gas Regulations and other draft legislation that embraced the whole construction industry; not just water.
Since then I have worked for the Chartered Institute of Plumbing and Heating Engineering (CIPHE) and lead a number of European research and development projects on topics that included: renewable heat storage systems, solar energy, and sustainable plastics pipe. I am now a consultant working with various clients on diverse topics such as: solid waste transport, Certification of products, forensic plumbing and training. I have been honoured to co-author two recent handbooks on water supply and drainage with some of the leading academics in the UK. 
I currently live in St Albans, where I have done so for all my life. I am married to my wife Penny and we have two sons. Our house is fitted with a number of water efficient appliances and fittings and our drainage system is fitted with mechanical valves. For many years I have monitored the water consumption and it is generally about half of the UK average per person consumption.
CIBSE Training reserve the right to make changes to the speakers or programme. The right is also reserved in absolute discretion and without further liability to cancel any seminar when fees paid will be refunded. Acknowledged bookings are firm. Cancellation up to 4 weeks before the course is subject to a charge of 25% of fees due, later cancellation is not accepted but delegate substitution is allowed at any time. We reserve the right to request payment in advance for companies which have not had previous financial transactions with CIBSE Services Ltd. 

All delegate alterations / cancellations must be received in writing to: [email protected]  

Please note we do not accept card payments via American express

Please contact the training team before making any travel or accommodation arrangements - particularly if you are travelling from outside the UK mainland, as CIBSE will not be liable for any cost incurred.