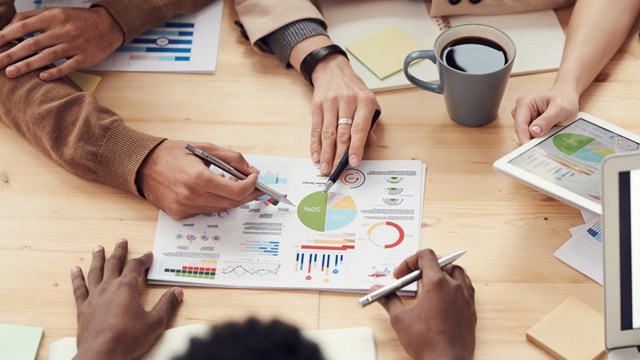 With changes in legislation, and new focuses surrounding sustainability, young engineers play an incredibly important part in the building services sector, bringing fresh perspectives and new ideas to an ever evolving industry.
At Swegon, we are always keen to champion up and coming talent. For us, supporting CIBSE's Young Engineer Awards is an integral part of our commitment to ensuring the next generation of engineers are as well-equipped as possible. We want to see the young engineers of today become the leaders of tomorrow, within their respective fields.
Recognising the skills and development of our industry's young engineers continues to be one of our top priorities. Sponsoring the Young Engineer Awards gives us a clear insight into the future of building services, and the pool of ever growing talent coming from the ground up. A building services industry that is reflective of our society, and continues to work towards inclusivity is something that we look to improve on internally, as well as encouraging at a wider scale.
Being HVAC professionals, we cannot emphasise enough the importance indoor climate has on our health, wellbeing and ability to perform. Through knowledge sharing and training opportunities, we can ensure the next generation of engineers are equipped as well as possible to enter into this new and changing landscape of work. An important step to take, is recognising the skills of young people across all walks of life, looking to improve representation in engineering roles across the board.
Whether it's the clear research evidence confirming the disparity of indoor environmental quality parameters varying significantly between men and women, or the levels of outdoor pollution being more prominent within poorer, inner-city communities, we must ensure that focusing on equality within our practices becomes an integral part of the planning and design of buildings. A focus on sustainability needs to see improved energy efficiency, especially in the rising case of extreme climates due to global warming. By diversifying our engineering workforce, we can focus on issues that have often been overlooked by the industry in the past.
Whilst, for Swegon, there is somewhat of a self-interest in raising the awareness of indoor air quality, we believe that it is an increasingly important area that society, and the powers that be must continue to act upon. In line with our sustainability efforts, energy efficiency for every component and product is important. By upskilling young engineers, we will be able to utilise the solutions within the HVAC industry to effectively solve indoor air quality challenges, in both a representative and sustainable way.
With improved knowledge sharing on factors such as productivity, well-being and health, building design and ventilation systems, as well as behavioural and cultural aspects, young engineers can look to develop building services that deliver great indoor climates. At Swegon, we want to continue facilitating in this change.
We are proud to continue to work and collaborate with CIBSE, alongside this new class of engineers, their employers and supply chain partners, helping shape the future of engineering.
Written by Stefan Lay, Cooling & Heating Product Manager UK&I, Swegon.