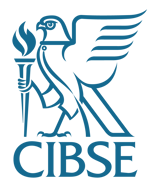 There are 3 instances when the Hawk logo may be used - the first being of most relevance to members.
On Site Sign Boards when a corporate member of the Institution has been personally responsible for the building services engineering design associated with the site or building at which they are displayed (and in accordance with the Style Guidance set out in the addendum to CIBSE Practice Note 1 - see below).

In publications of the Institution, and articles and documents issued by staff or elected members on behalf of the Institution (including elected members of Regional Committees).

Use in the form of a rubber stamp issued by the Institution to corporate members for the purpose of certifying drawings and calculations.
The logo cannot, therefore, be used on headed paper or business cards.
The logo also cannot be used on external website homepages though it may be used to illustrate a link back to the CIBSE website eg on a useful links page.

To get a logo sent through to you please contact [email protected]
You can download the the complete rules below:
Practice Note No.1 (Revision 2) - Use of CIBSE Designations and Symbols