Members of the CIBSE Board - 2022/23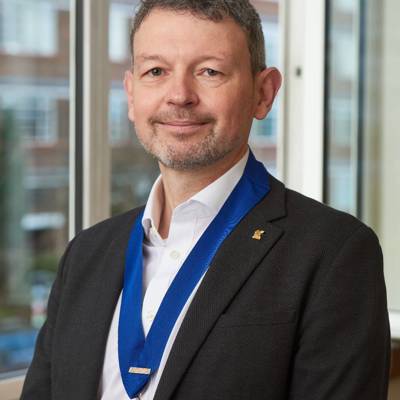 Kevin Mitchell
Kevin Mitchell CEng FCIBSE - President 2022/23
Kevin is the Global Practice Leader for Building Services Engineering at Mott MacDonald, and President of CIBSE. Over a period of 30 years, Kevin has worked as a Consulting Engineer in various sectors in the UK, North America, the Middle East, and Asia, gaining extensive experience of how to contribute to the design of buildings that work for the people that they serve. Understanding the links that exist between thermal comfort and air quality, and wellbeing and productivity is of particular interest to Kevin and this interest has had a significant influence on his career.
 
At Mott MacDonald, Kevin provides overall professional and technical excellence leadership to the Building Services practice with team members based around the globe.
 
A passionate advocate of the development of innovative building services engineering solutions, Kevin has had an active involvement with CIBSE throughout his career and has had a particularly close involvement with the CIBSE ASHRAE group, including the young engineers' awards since their inception in 1996.
 
Holding an Honours degree in Mechanical Engineering, a Masters in Energy Engineering, and an MBA, Kevin Mitchell is the Mott MacDonald Practice Leader for Building Services Engineering, leading the activities of the Practice throughout the UK and Europe.
 
Kevin started his career with Hoare Lea where, in addition to being involved with the design of building services systems in various sectors, he also spent four years in research and development.
Following his interest in projects that rely heavily on building services engineering and interdisciplinary design, Kevin joined AMEC Design and Management in 1998 and, for the next ten years, worked in multi-disciplinary teams in both the UK and in Canada on projects in various sectors including healthcare, scientific, commercial office, large scale retail, education, and transportation hubs.
Always keen to travel and experience different cultures, Kevin returned to the UK in 2016 following eight years in the Middle East where he was a Partner of Buro Happold Engineering with responsibility for the UAE business. Living and working in the UAE, Kevin gained experience of leading multidisciplinary teams responsible for the delivery of engineering services on large scale projects in extreme environments.
Alongside work commitments, Kevin enjoys the practical aspects of DIY, watching rugby, and takes any available opportunity to spend time with his wife and two children either at home in Clifton, or exploring the Cornish coastline and countryside.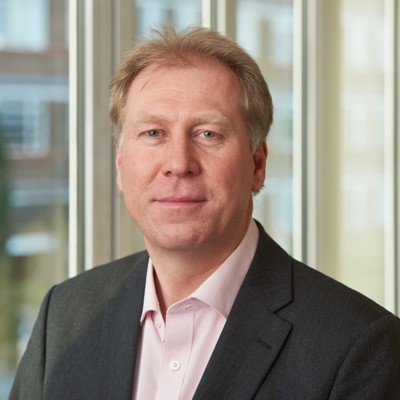 Adrian Catchpole
MBA B.Eng (Hons) CEng FCIBSE - President-Elect
Adrian joined the Engineering Consultancy firm Johns Slater and Haward of Ipswich as a Trainee Mechanical Engineer in 1985. In 1987, he was appointed an Assistant Building Services Engineer with Ipswich Borough Council where he remained for 15 years.
 
In 1995, Adrian was appointed Building and Design Services Team Leader with responsibility for a multi-disciplinary team comprising Architects, Surveyors and Mechanical/Electrical Engineers covering capital improvements to the Council's Corporate Estate.
 
In 2001, Adrian re-joined Johns Slater and Haward as a Salaried Partner and following its incorporation in 2004 is now a Director/Shareholder where he is jointly responsible for the business finance, risk management and governance.
 
Adrian is a Chartered Engineer and Fellow of CIBSE. He is a member of CIBSE Council, has conducted Membership Interviews and assisted CIBSE Certification with Energy Performance Certificate (EPC) audits.
He served on the CIBSE East Anglia Regional Committee in various capacities including Secretary and Chair from 1994 to 2004. From 2009 until 2018 Adrian was Chair of the CIBSE Professional Conduct Committee, which administers the Disciplinary Procedures of the Institution. He was also a member of the Governance Review Task Forces of 2005 and 2015.
 
Professionally, Adrian has served over 30 years in the industry and has experience on a wide range of projects from domestic heating and re-wiring contracts to £30 million plus commercial developments.
 
In particular, Adrian is responsible for his practice's NHS and university frameworks and for leading where appropriate on sustainability issues. He is also a keen promoter of collaborative working throughout design and construction teams, in order to deliver buildings that really work across the industry.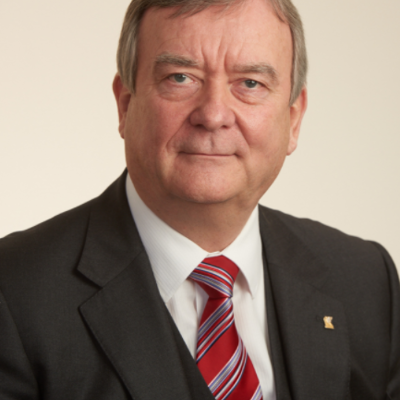 Vince Arnold
BA (Hons), CEng FCIBSE MIET MWMSoc - Treasurer
Vince is Managing Director of Grinstead Consulting Engineers. He holds a BA (Hons) in Engineering Technology. In 2005 he became a Fellow of CIBSE. Vince is also a Member of the Institution of Engineering and Technology and a Member of the Water Management Society.

Since 1998, Vince has been an active member of CIBSE. He is a Professional Membership and Registration interviewer. He was Chairman of the CIBSE Membership and Registration Panel for over 14 years, mentoring numerous Engineers through to successful Chartership. He Chaired the Education, Training and Membership Committee for over three years and CIBSE Council Member. He is also a Member of The Engineering Council Registration Standards Committee. In May 2020, Vince joined the CIBSE Board and become a Board Member and Trustee.

Vince started his 45-year Building Services Engineering career in the Royal Mail as an Apprentice Electrician and then completed his University Degree to become a Chartered Engineer. He held a number of key positions in the Engineering Department of Royal Mail and went on to play a key role as Executive Engineer in the National Policy and Standards Group.

Vince was appointed to Senior Associate to manage the Brighton Practice for National Design Consultancy (NDC) in 1991, then part of Royal Mail. He played an active part in NDC becoming a private limited company through a Management Buyout and as Director, had full responsibility for the London practice for almost 20 years.

Vince has experience working at all levels across the full range of Building Services Design, Project Management, Maintenance, Health & Safety and Statutory Compliance. He has worked for both the Public and Private sectors. He is an experienced Project Director, responsible for a number of multi-site UK wide refurbishment projects, delivering on time, cost and quality, whilst meeting all legislative requirements.

His people skills, leadership, planning, training, communication, commercial and team working skills have proved to be strong throughout his career. These skills have also been put to good use in lead volunteer roles on humanitarian aid projects in Romania and Zambia.

Vince has specialised in the control of Legionella in Water Systems for the past 34 years. His work includes creating company policies, training staff, auditing maintenance regimes, coaching and training clients to achieve legislation compliance and managing remedial works projects across large national estates. His passion for this specialism founded Grinstead Consulting Engineers in 2016, providing Specialist Consultancy Services across a range of sectors including Local Government, water hygiene and national retail companies. Vince created a successful legionella awareness training course accredited for CPD and listed by CIBSE.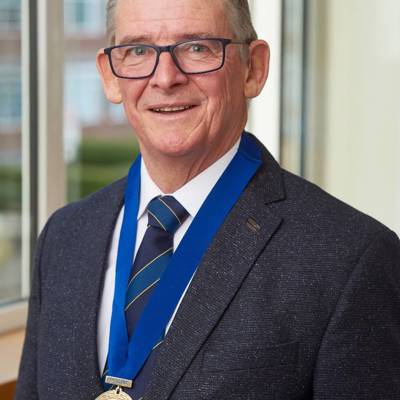 Kevin Kelly
CEng FCIBSE FSLL - Immediate Past President
Emeritus Professor at Technological University of Dublin. Kevin is a Past President of the Society of Light and Lighting (2013/14) and Past Chairman of CIBSE Ireland (2005/6). He is Editor of the SDAR Journal, on the Editorial Board of Lighting Research & Technology (LR&T) and supervises PhD research in Lighting. An experienced academic Kevin was instrumental in developing and establishing Electrical Services Engineering programmes in TU Dublin, previously known as DIT, that were to become international leaders in innovating recognition of prior learning for craft persons. He was awarded a CIBSE silver medal in 2015 in recognition of his services to CIBSE Ireland.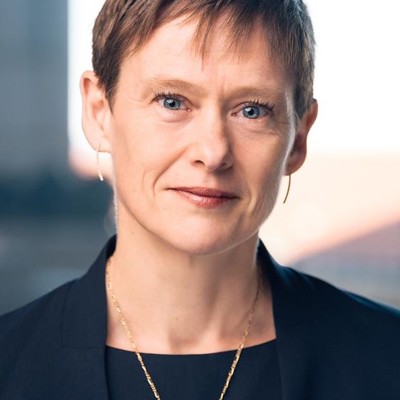 Fiona Cousins
CEng, FCIBSE, PE, LEED Fellow - Vice President
Fiona Cousins joined Arup as a trainee. She was appointed to Principal in 2007, having worked in London, San Francisco, Berlin and New York. She is a member of the Americas and Arup Group Boards.

She is a Chartered Engineer and Fellow of CIBSE. She is also a LEED Fellow, recognizing her experience in sustainable building design. Fiona gave the CIBSE Annual Lecture in 2016: 'How Building Services Engineers can save Civilization'. She was also honoured to receive the American Institute of Architects NY Chapter Award of Merit and the ASHRAE New York Chapter Distinguished Practitioner Award, both in 2017. She was elected to the board of CIBSE in 2019.

Low energy and sustainable design have been key drivers for Fiona throughout her career across a wide range of building types. She is particularly proud of the US Embassy in London, the Emma and Georgina Bloomberg Center in New York, the Fulton Center station in New York and the Frick Chemistry building in New Jersey. Her primary professional interest is at the intersection of complex projects, excellent place making and sustainable development.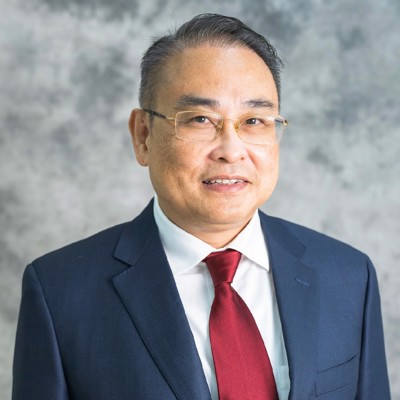 P L Yuen
Vice President
Pak Leung Yuen started as a Hong Kong Government's building services engineering graduate in the 1980's through to engineer working in the Architectural Services Department and in the Electrical & Mechanical Services Department covering design, construction, operation and maintenance of public hospitals in Hong Kong. In 1988 he worked in hospitals in the UK and Middle East sponsored by the Confederation of British Industry (CBI) Scholarship. Later he joined the then newly established Hong Kong Hospital Authority as an engineering executive looking after the full range of public hospital engineering services, up to the present. He has an EMBA degree, and an Engineering Doctorate relating to hospital ventilation research.
 
He is a Fellow of CIBSE and became Hong Kong Branch's Chair in 2014, and was Trustee of the CIBSE Board from 2018 till 2020; a fellow of the Institute of Healthcare Engineering and Estate management (IHEEM) and its Hong Kong Branch Chairman; and a fellow of the Hong Kong Institution of Engineers (HKIE). He was a Member of HKIE Council from 2009-2013, and elected as HKIE's Vice President in 2017 and the President for the 2020/21 session. In Seoul Accord, he serves as the elected Vice Chairman since 2019.

Professionally he has been working on many public hospital construction projects in Hong Kong over the years, and since 2016 and 2018 launched two of the multibillion-pound 10-year hospital construction development plans in Hong Kong. On voluntary works he advised on hospital engineering projects in China's Sichuan Earthquake Reconstruction, and for public hospital isolation facilities construction in the Republic of Indonesia under the UN and WHO. He is a special invited Council Member of the Guangdong Provincial Association for Science and Technology in China, and also a member of the editorial panel of two of China's hospital engineering journals. He was appointed as Adjunct Professor by both the Hong Kong Polytechnic University and the Chinese University of Hong Kong.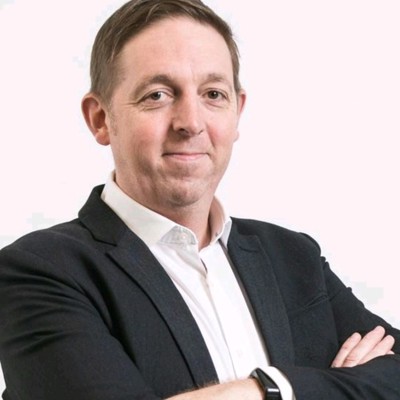 Les Copeland
FCIBSE - Vice President
Les has gained a holistic knowledge of the construction industry brought together through 25 years of experience in a wide variety of roles and sectors. Ranging from sub-contractor delivery to senior management positions within a number of the UK's largest construction and infrastructure companies. Les currently holds an Executive Director role (Buildings) in an International Engineering business (Ramboll).
Through strong business skills, Les has significantly inputted to create many profitable business units showing steady growth. His commercial approach and head for good business are a welcome addition to the CIBSE board, adding greater strength to the institute over the coming years.

Les is the President of the Society for Digital Engineers and Digital Steering Group Chair, providing the drive and clear analytical vision that has shaped and focussed the Group and a set a logical path for its future activity for CIBSE.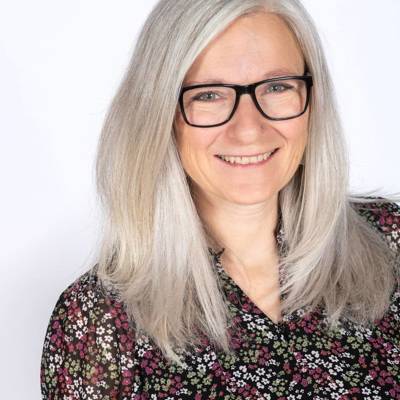 Laura Mansel-Thomas
CEng FCIBSE - Board Member
Laura Mansel-Thomas began her career in engineering as a Design Engineer at WRc plc in 1993. After completing a PhD in Chemical Engineering at Imperial College, London, specializing in the treatment of toxic industrial wastewaters, she joined Max Fordham and Partners in 1996. Early projects included a number of schemes for Churchill College, Cambridge, designing warm air and district heating systems from first principles.
In 1999 Laura moved to Atelier Ten as a Senior Mechanical Engineer, where she stayed until 2010. She spent many years as project engineer for the low energy Sloane Robinson Building at Keble College and the refurbishment of the Ashmolean Museum in Oxford, and became an Associate Director in 2007. She joined Ingleton Wood LLP in 2010 as an Associate, becoming Director of Engineering in 2011 and a Partner in 2014. Laura oversaw the growth of the M&E discipline from around 20 to over 40 people and in April 2021 she became Senior Partner. Laura is also HR Partner and oversees training and apprenticeships across the practice. 

Laura has always been interested in the communication of engineering ideas, particularly around low energy building design and sustainability. She was a Member of Council for the University of Essex from 2010 to 2015, also becoming a member of the Audit and Risk Committee and helping to recruit their first Sustainability Champion. Since 2016 she has been a Colchester Ambassador, working with other businesses and the Local Authority to drive inward investment into the Colchester area. In 2020 she was appointed as a Commissioner for the Essex Climate Action Commission and is particularly involved in the Built Environment Special Interest Group.
Laura is a keen cyclist, married with two teenage children, two dogs and a cat.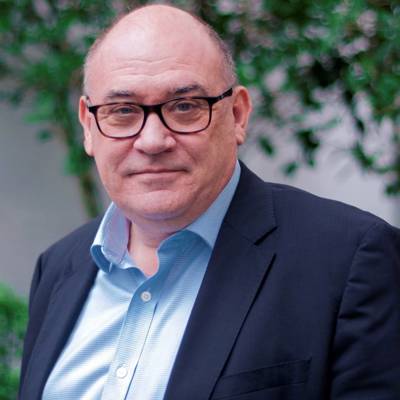 David Cooper
BSc (Hons), MSc, MPhil, CEng, FIET, FCIBSE, MIMechE, FSOE, FCGI - Board Member
David Cooper is the Managing Director of LECS (UK) Ltd (reg no 02633983). He has been in the lift & escalator industry since 1980 and is a well-known industry author and speaker. He started his career as an apprentice with the British Railways Board followed by a period with KONE, one of the world's largest manufacturers of lifts and escalators, where he was a service engineer rising to Regional Safety Manager. Following this he became an engineer surveyor with Royal Insurance UK undertaking statutory inspections and witnessing commissioning. During this period, he was also responsible for training engineer surveyors. He joined LECS (UK) Ltd in 1991.

Dave has directed many award-winning projects at home and overseas including the Emirates Cable Car in London, The Marriott Hotel in Yerevan, The Mecca Metro, Queensway Quay in Gibraltar, Kings Reach Tower in London, Embankment Place in London, Starbucks in Milan, 1 Deansgate in Manchester to name but a few. His role has included lifts, escalators, façade access equipment and cable cars. Other award-winning projects include the Ebbw Vale Inclined Lift, The Hastings Cliff Railway and the Babbacombe Cliff Railway.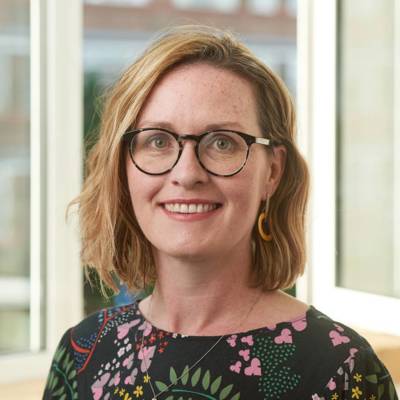 Ruth Kelly Waskett
PhD CEng MCIBSE FSLL - Board Member
Ruth is a lighting consultant with a background in engineering, lighting design and academia. She's passionate about the role of daylight and sunlight in bringing buildings to life, and the impact of daylight exposure on the health and wellbeing of building occupants. Ruth started out as a building services engineer before specialising in lighting, giving her an appreciation of the key part played by lighting and daylighting in the wider context of sustainable building design. Ruth's PhD research looked at the user experience of smart tint-able glazing in a UK office, and she has a particular interest in the real-life issues associated with automated building technology, particularly those that offer daylight control. At Hoare Lea, Ruth leads the Daylight specialism within the Lighting team.

Ruth is President of the Society of Light & Lighting (SLL), a part of CIBSE. She led the revision of the SLL Daylighting design guide in 2014 and is a regular contributor to various CIBSE and SLL guidance documents. She is also a visiting lecturer at the Bartlett School, UCL, with involvement in the MSc in Light & Lighting and MEng in Architectural Engineering.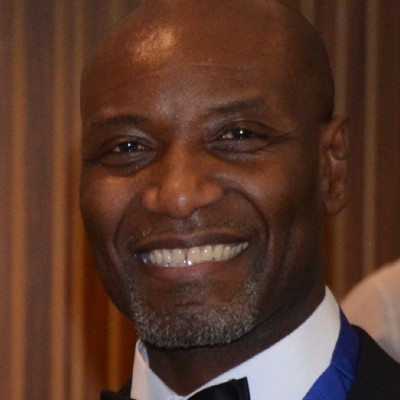 Lionel James
CEng MCIBSE MIET CMgr MCMI - Board Member
Lionel James is currently an active member of the CIBSE Communication Committee. He was a member of the CIBSE Judging Panel for the Employer of the Year 2021, and the CIBSE pilot Mentoring Scheme in 2015 - 16. He served on the CIBSE (WM) Regional Committee in Papers Committee 2012 to 2014, Education & Careers Champion 2014 to 2018 and Chair from 2016 – 2018.

Lionel started his 35-year Building Services (BS) Engineering career at Arup (Formerly Ove Arup & Partners) as a Trainee BS Design Engineer in 1981 and held several key positions in BS Design Departments both with Consultants and Contractors.
Since commencing employment with Solihull College on a Part-Time basis in 2015, Lionel was instrumental in developing the BTEC Level 4 & 5 BS Engineering Courses, whilst working 4 days a week with a local Contractor, as Principal Designer.

Lionel's current role is 'BS Engineering Course Coordinator' (Lecturer/Assessor), responsible for building relationships with local Schools & Colleges. He is an active STEM Ambassador, a member of TAC (WM), a member of the Pastoral Care Team at his local Church.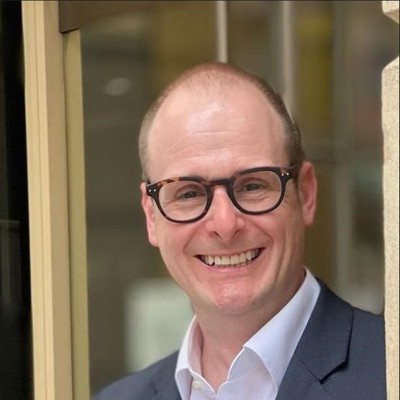 David Stevens
BEng (HONS) MEng MBA CEng FCIBSE FIHEEM FIWFM MSLL - Board Member
David Stevens started his career as an Apprentice Electrician, prior to becoming a design engineer and has over 30 years' experience in Building Services design, construction, project management, operations and strategic maintenance planning.

David specialises in the operational aspects of the Built Environment, with Facilities Management best practice, improved standards of engineering delivery, and effective performance management across large property portfolios as his main areas of engineering focus; with a keen interest in Soft Landings and major projects transition. David has worked in both the private and public sector and is currently Director of Estates, Facilities and Capital Development for a large NHS Trust.

David sits on a number of CIBSE and industry committees, boards and awards judging panels. He is the secretary and Vice Chair of the CIBSE FM Group and was previously a member of the CIBSE Inclusivity Panel, the Resilient Cities group, the mentor working group and is a CIBSE interviewer.