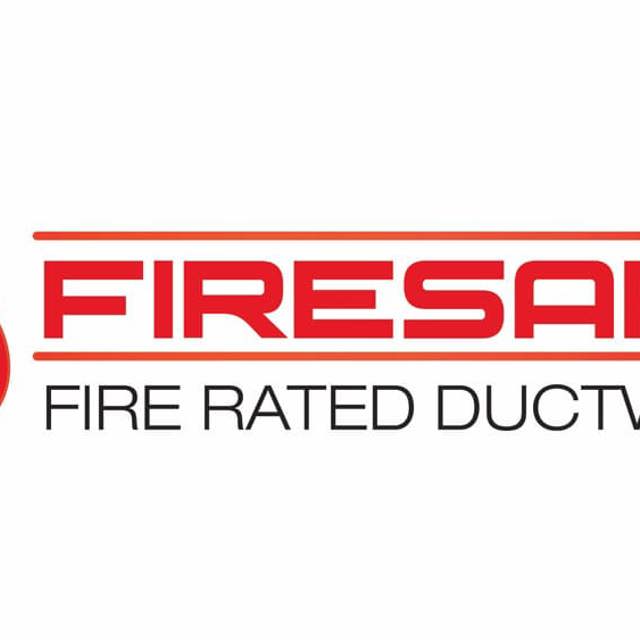 FIRE RESISTING DUCTWORK (FRD). What it is; why, when and where FRD systems are required. Technical, legislative and commercial factors affecting system choice. Includes generic advice and industry Associations' guidance to aid understanding by Building Services Professionals involved in specifying, approving and / or certifying these systems.  
Introduction with brief overview of company and general fire prevention methods. Defined specialist sections include:
Criteria for FIRE RESISTING DUCTWORK including Stability, Integrity and Insulation; primary DUCTWORK CONSTRUCTION TYPES with market comparisons, APPLICATIONS including Smoke Extract / Car Park Extract / Dual Return Air / Pressurisation / Commercial Kitchen Extract; Duct A,B & C TEST STANDARDS including BS EN1366 in comparison to BS476 PART 24; EU REGULATIONS including current issues; CE MARKING & CONSTRUCTION PRODUCTS REGULATIONS; DUCTWORK INSTALLATION, INSPECTION & CERTIFICATION; FIRE COMPARTMENT PENETRATION SEALS; DUCTWORK SUPPORT SYSTEMS.  
Q & A opportunity 
Building Design
Fire
HVAC
Mechanical
Mechanical;HVAC;Building Design;Fire
MARK HARRISON – COMMERCIAL DIRECTOR
Mark has over 30 years' experience in the Passive Fire Protection arena; 21 years of which have been specifically involved with Fire Resisting Ductwork in the UK and Overseas. He is a member of the ASFP (Association of Specialist Fire Protection) TG6 Technical Committee and Chair of the BSI FSH 22/9 committee for Fire Resisting Ductwork and Dampers. Mark has been integral to the development of enhanced fire-resisting ductwork systems and travels widely to promote the concept at International Exhibitions and Conferences. In May 2023 he was a Guest Speaker at the AMCA MEP-BIM Construction Innovation Conference in Melbourne, Australia
DARREN WEBSTER BA Hons – TECHNICAL MANAGER
Darren has accumulated over 30 years' experience in the ductwork industry; with the last 15 years specialising in Fire Resisting Ductwork. He has worked on ductwork systems for many large-scale, complex and prestigious projects around the world. Darren is Chair of the ASFP TG6 Technical Group and is actively involved in driving improvements to governing Standards. He is also heavily involved in ductwork testing, accreditation and compliance certification. Darren holds IFE (Institution of Fire Engineers) Level 3 certification in Passive Fire Protection.
Seminars or Webinars;Presentations;Questions and Answers
CIBSE and non-CIBSE building services engineering professionals including fire consultants, fire engineers, MEP consultants, designers, architects and contractors interested in and / or involved with the specification, installation, approval and / or certification of passive fire protection measures across all market sectors i.e. commercial, retail, residential, industrial, energy (including nuclear), education, healthcare, leisure and transportation.