Prateek Alkesh
Project Manager, AECOM
2020 CIBSE ANZ Young Engineer of the Year
CIBSE ANZ Young Engineers Network Chair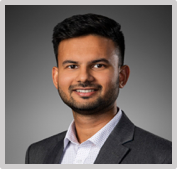 Based in Sydney, his main work revolves around mission critical and high-tech buildings like hyperscale data centres, which power the modern world's digital services. Beyond his day-to-day work in the sector, he is also keenly interested in how the construction industry can be more sustainable while maintaining its positive impact on the economy. Outside working hours, he can most commonly be found practicing his strokes at the local tennis club.
 
---
Dr Ali Ghaffarian Hoseini
Associate Professor and Head of Department, Auckland University New Zealand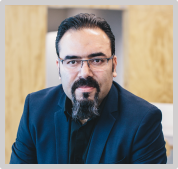 Ali (PhD, MSc & B.Arch. Hons) is an Associate Professor, the Head of Department of Built Environment Engineering, a Senior Academic Representative on the University Academic Board and an Appointed Leading Researcher at the School of Future Environments, Auckland University of Technology, New Zealand, as well as a Professional Architectural Engineer/Designer (NZIA Academic Member - 24326) holding PhD and MSc degrees in Architectural Studies and B.Arch. (Hons) in Architecture Engineering. He is a Founding Co-Director of Responsive + Green Urban Built Environment Lab, New Zealand (www.rgube.com) and AUT's Architectural Engineering (AE) Lab. Ali is also a Green Star Accredited Professional – Design & As Built (GSAP - 16415) by New Zealand Green Building Council (NZGBC). He is an Associate Editor for the Q1 Journal of Housing and the Built Environment by Springer hosted by Delft University of Technology (TU Delft), Netherlands. At AUT, Ali was formerly involved as a Programme Leader [BE (Hons) Architectural Engineering], and Industry Engagement Coordinator [BE (Hons) Architectural Engineering + BE (Hons) Construction Engineering]. He is the winner of AUT's Best Research Team (2019), Faculty Champion (2020) @ the Faculty of Design & Creative Technologies. With approximately 15 years of postgraduate academic research/teaching experience (during which he has secured approximately $0.99 million NZD of funding) and architectural design/engineering practice, he has always been regarded as a high achiever.
In conjunction with teaching architecture/construction design-engineering courses, he is an active researcher focusing on Integrated BIM, AR/VR, Design Cognition & Computing; Building Automation Systems, Smart Homes & Intelligent Buildings, Sustainable Design Developments, Green Buildings and Integrated Design Studies.
 
---


Arky Elston
Mechancial Engineer, Founder, Sapien 
2021 CIBSE ANZ Young Engineer of the Year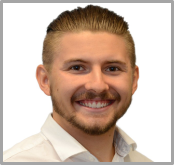 Arky is founder of Sapien - a start-up company which makes homes more energy efficient. Prior to this Arky was a Mechanical Services Engineer with Aurecon, working on several major refurbishments of iconic buildings including 1 Spring St, Arts Centre Melbourne, 500 Bourke St and Marvel Stadium.
 
---


Davina Rooney
Chief Executive Officer, Green Building Council of Australia (GBCA)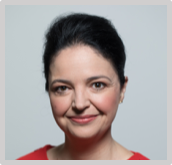 A property professional with a passion for sustainability, Davina has led the Green Building Council of Australia since 2019. As a qualified engineer, Davina worked on large-scale construction projects in Sydney and London, and spent nearly a year building an award-winning school in the Himalayas. She devoted a decade to driving sustainability at one of Australia's largest diversified property companies, Stockland, which culminated in Stockland's recognition as the world's most sustainable property company. Now leading a member organisation with 550-plus members with a combined value of $46 billion, Davina brings together practical knowledge, on-the-ground experience and a systematic approach to champion leadership in sustainable design and construction. Davina works with government and industry to advocate for supportive policy and transform complex supply chains. Building on a strong legacy of leadership, Davina is elevating the GBCA's reach and impact into new markets. Davina is on the Board of Evolve Housing and the Australian Sustainable Built Environment Council, as well as Chairing the Sustainable Procurement Roundtable for the Sustainable Built Environment National Research Centre. The property industry has recognised Davina's leadership with multiple awards.
 
---
Neyra Nie
Electrical Engineer, Beca 
CIBSE ANZ Graduate of the Year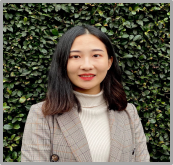 Neyra is an electrical engineer at Beca and is currently based in Auckland, New Zealand. She has delivered designs for large and complex projects ranging from hospitals to universities. She is passionate about creating intelligent and sustainable buildings and believes the core value of engineering is to serve people and help others live better lives.
Outside of the workplace, she promotes the engineering and building services industry at various events. As the vice-chair at Engineering New Zealand – Young Engineers Committee, Neyra has been devoted to leading the young engineer's network and creating opportunities for members to progress in their careers.
 
---


Ross Wakefield
Senior Advisor for Plumbing and Hydraulic Services, Building Performance and Engineering Team, 
Ministry of Business, Innovation and Employment (MBIE)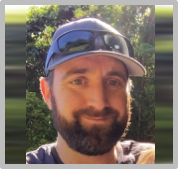 Ross is based in the 'coolest little capital in the world' - Wellington, NZ - and works for the Ministry of Business, Innovation and Employment (MBIE) in the Building Performance and Engineering team.  

His team are the stewards of the NZ Building Code, and his focus is on the parts of the Building Code system which relate to plumbing and hydraulic services.

His passion for this field began in the Royal NZ Army Engineers while training to be a plumber, gasfitter and drainlayer. Since hanging up his uniform and putting away my tools he has spent time working as a plumbing inspector, industry training assessor and hydraulic services design consultant.

Outside of work, he is a keen tramper and enjoys passing on his love for the outdoors to his kids while exploring the many amazing bush tracks around Wellington.

Ross recently joined The Society of Public Health Engineers (SoPHE) and is looking forward to meeting more members of the global CIBSE community.