2017 AUSTRALIA AND NEW ZEALAND WINNERS
Mark Griffin Memorial Award – 2017 Student of the Year:

Thai Nguyen, Mechanical Engineering (Hons) Student, University of New South Wales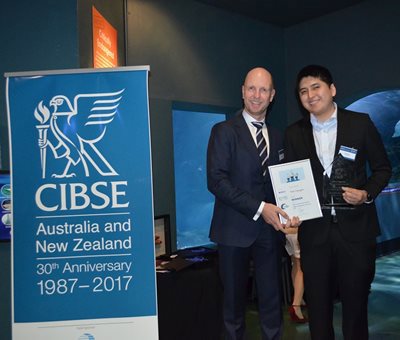 Thai is soon to be a graduate from the University of New South Wales, with a bachelor's degree in mechanical engineering with honours. His thesis was on the enhancement of learning through the gamification of engineering concepts.

Thai currently works as a mechanical engineer at VOS Group, a building services consultancy, where he plans to build on his knowledge and one day manage all building service disciplines. In the 2015-16 summer, he completed an internship at VOS Group.

In his spare time, Thai likes to play guitar and tennis, watch cricket, and is a proud Sydney Swans supporter.
What the judges said:  "The brief has been clearly understood and overall responses were well thought-out and realistic."
Jack Pirie Inspiring Excellence Award - 2017 Young Engineer of the Year:
Simon Green, Building Services Engineer specialising in mechanical engineering, Arup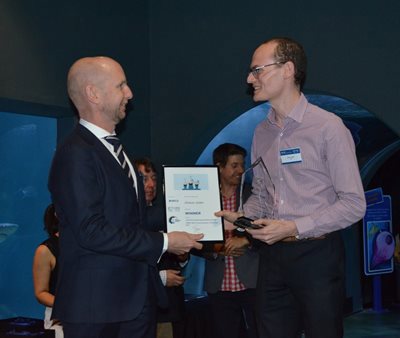 Simon began a mechanical engineering/law double degree at Monash University in 2009.  He spent a semester on exchange at Purdue University in Indiana, studying developments in internal combustion and jet engines, and completed a final year project attempting to use CFD modelling for firebomber plumes in conjunction with the then Bushfire CRC. He graduated in 2014 with honours in both degrees and the J W Dodds prize in Mechanical Engineering.
 
Since graduating, Simon has worked for two and half years in the Arup Melbourne building services group, where he has specialised in the commercial property sector.  During this time, Simon has helped deliver +2,000m2 office fitouts, new end of trip facilities, major HVAC plant replacements, whole of building refurbishments, as well as a new medium rise development within the CBD. He plans to continue his work at Arup, branching into the growing data centre and underground rail spaces.

Judges comment:  "He went beyond his day to day job to learn about interdisciplinary design and consequently make improved project decisions."
2017 Finalists
Student Finalist: George Fitzpatrick, Civil Engineering and Architectural Design at Monash University

Young Engineer Finalist: Nicola Viselli, Sustainability Consultant, Northrop Consulting Engineering Services.
Read more about the finalists

For more information on our winners read CIBSE ANZ news 2017 ANZ Young Engineers Award winners revealed  

The 2018 Young Engineers Awards will reopen for entries in November 2017.

Join LinkedIn CIBSE Australia and New Zealand Group to stay informed of regional news and events.

Follow us on twitter @CIBSEANZ