One of the aims of the Society of Light and Lighting (SLL) is to disseminate lighting knowledge and guidance.
Along with the SLL Lighting Guides and Factfiles, the Society provides a full calendar of technical webinars and events, helping members and lighting professionals to maintain their continuing professional development.
Take a look at SLL CPD webinars available to view on-demand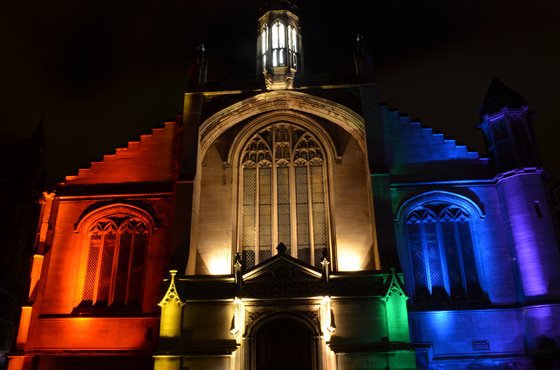 Pockets of Light 2016, in association with Illuminating York. Design: students from the Mount School. Photo: LPA Lighting 
Members of the SLL and CIBSE are required to maintain their continuing professional development. For all with a registered account, the CPD page in the MyCIBSE area allows you to record your CPD in one place and link your progress to set objectives.
Find out more about setting goals and logging your CPD activity
The SLL also supports a number of existing lighting education providers, with members contributing to the development of educational courses such as the Lighting Education Trust (LET) Diploma in Lighting Design and the Light and Lighting MSc run by the UCL Bartlett School of Architecture. The Society also delivers its annual LightBytes CPD series.
Along with contributors from the Institute of Lighting Professionals (ILP), the Lighting Industry Association (LIA), the International Association of Lighting Designers (IALD), and the Worshipful Company of Lightmongers, the SLL has compiled a list of existing lighting courses.
Take a look at the list of available lighting courses
Each year, the Society also the Jean Heap Research Bursary, open to all with an interest in light and lighting. The Jean Heap Bursary was launched in 2014, in tribute to the commitment to lighting research and education which Jean demonstrated within the Society and throughout her career in the lighting industry.