The SLL Young Lighter 23 competition is in its 29th Year!
Each year, the competition is open to anyone with an interest in light and lighting. The winner will receive the title, SLL Young Lighter and a cash prize of £1000. Each finalist also receives a cash prize.
The competition provides a high-profile opportunity to help younger lighting professionals in the early stages of their careers.
If you have any questions about the competition, please contact [email protected]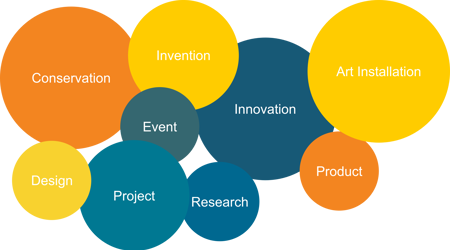 The Stage One entry deadline to submit 6 introductory slides outlining ideas was  27 April 2023
The following have been shortlisted for the final. 
Anna Freiesleben, Michael Grubb Studio.

Light Beyond Earth: Illuminating life on exoplanets

Irene Mazzei, Edinburgh Napier University / Stoane Lighting Ltd (Knowledge Transfer Partnership).

Improving sustainability in the lighting industry

María Teresa Aguilar Carrasco

CircaLight, a new circadian light assessment tool for Grasshopper environment

Tom Ruddle, EGG Lighting

Lighting Remanufacture
Our congratulations go to them all!
The final takes place on 21/22 November at Light 23. The winner of the competition will announced and will present their winning paper on 5 December 2023 at Light2Perform, ExCel, London.
Young Lighter 2023 Application Form 
Entries can be based on ANY light-related topic!
The Society will pay for travel and one night's accommodation for any overseas finalists.
Entry Stage One:
6 introductory Powerpoint slides outlining the entry
These could include images, illustrations, graphics, animations, text, voice etc.
Stage Two:
If your Stage 1 entry is shortlisted we will ask you to elaborate with a 3-5 minute piece to camera and to expand on your initial ideas. This can be in whichever format your feel illustrates your entry best. We've listed some suggested formats below:
Expand on your initial slides (with a maximum of 25 slides in total)
Write a written paper (not exceeding 3000 words)
We would be open to discussing alternative formats, should your entry be shortlisted.
Stage Three:
Finalists will be selected and invited to deliver a 15-minute presentation in front of an audience.
Following the presentations, a winner will be selected, receiving a cash prize of £1000 and the title SLL Young Lighter 2023.
Over the years we have seen some incredible projects and notable winners, making this competition an invaluable platform to explore and discuss ideas relating to light, particularly for those at the early stages of their careers.
By entering, you have an opportunity to join previous winners including Seda Kacel, Christopher Knowlton, Sabine De Schutter, Rachael Nicholls, Janna Aronson, Youmna Abdallah, Sofia Tolia, Matt Hanbury, Emma Beadle, Anna Wawrzyniak, Aluwaine Manyonga and Maria Englezou with the prestigious title of Young Lighter of the Year.


2022 SLL Young Lighter Final
Scott Kluger was named SLL Young Lighter 2022 with his entry - Daylight Harvester: A tool to enhance lighting operational performance. 
Find out more about Scott's winning entry and the 2022 SLL Young Lighter finals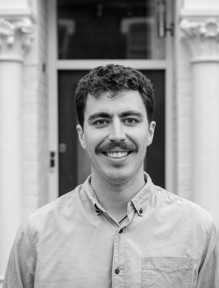 Scott Kluger - SLL Young Lighter 2022
SLL Young Lighter 2022 finalists:
Scott Kluger, Senior Daylight Designer, Hoare Lea - Daylight Harvester: A tool to enhance lighting operational performance
Kenny Cliffe, Lighting Designer, Ridge & Partners - Adapting to the Digital Future
Anna Forrester, Lighting Design, Arup - Improving the circadian rhythms in children through the means of a lighting device
Hiba Mazhar, Architectural Lighting Designer, Signify - DO WE OWN NIGHT??? Reimagining traditional city lighting with new light recipe to confiscate light pollution
The SLL Young Lighter 2022 finals took place online on 16 December 2022.


2021 SLL Young Lighter Final
Maria Englezou was named SLL Young Lighter 2021 with her entry - Do we need to change the design of healthcare facilities rooms?

2020 SLL Young Lighter Final
Aluwaine Manyonga was named SLL Young Lighter 2020 at the Lux Awards online with his entry - Offgrid Solar Lighting and Chigubhu Lantern, Africa's Education System Game Changer
Take a look at some of the previous finalists' video presentations via the links below: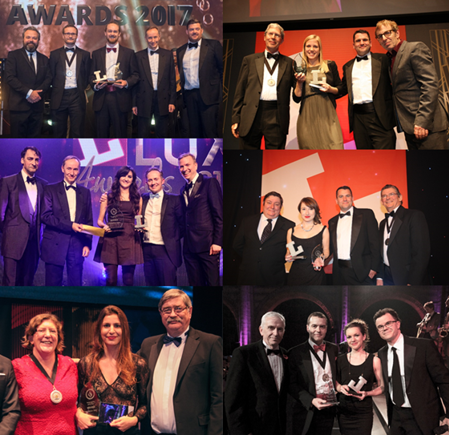 SLL Young Lighters - Left: Matt Hanbury (2017), Sofia Tolia (2016), Youmna Abdallah (2015)
Right: Janna Aronson (2014), Rachael Nicholls (2013), Sabine de Schutter (2012)
For more information, please contact [email protected]