The SoPHE Industrial Associates scheme exists to develop closer links and working between the Society and a broad range of organisations involved in the public health engineering industry.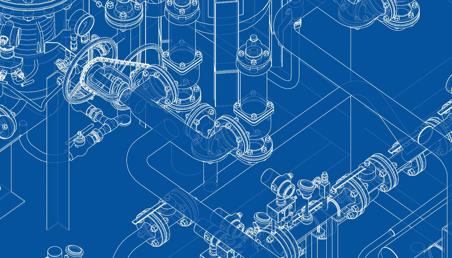 Industrial Group Associates work together to use their wide-ranging expertise to strengthen the public health engineering industry, through co-operation and collaboration with SoPHE, CIBSE and other related organisations.
Industrial Group resources are used to support initiatives and innovations that have a direct relationship to the betterment of the public health engineering industry, and which encourage the use of best practice in sustainability, health and safety, environmental quality and work efficiencies, recruitment, education and other matters of concern to the industry.
Benefits of becoming an Industrial Associate
Entitlement to use the SoPHE Industrial Associate logo.

Copy of CIBSE Journal each month.
Copy of the bi-annual SoPHE Journal.

Opportunity to book one place at the CIBSE members' rate at any CIBSE conference or seminar.

Opportunity to attend, and to bring a guest, to SoPHE Industrial Group events.

Entitlement to purchase a copy of each CIBSE publication at the discounted members' rate.

Opportunities to contribute to high-level policy development.

Opportunities to network with other Industrial Group members of the Society and other CIBSE bodies.

Industrial Group Associates are also encouraged to provide a website address link for the online list of members.
How to Join
Download SoPHE Industrial Associate Application Form (20KB PDF file)
Current annual membership of the SoPHE scheme costs £350 plus VAT.  Renewal invoices are sent in January each year.
All applications to join SoPHE Industrial Group are considered by a formal panel comprising of members of the SoPHE Industrial Group committee and the SoPHE steering committee.
Chair: Paul Marsden, Andrews Water Heaters
Vice Chair: Cheryl Louise-Taylor, Grundfos Pumps LTD
Hon Secretary: John Wilson, Teekay Couplings
Hon Treasurer: Stephen Royle, European Vacuum Drainage Systems
Contractor Representative: Sanjay Modasia, J A Brooks
Events: Mike Darvill, CHWS
Communications: Craig Chamberlain, Heatrae Sadia
Education: Sam Burgess, SDS
YEN: Phil Henry, Polypipe
London Region: Stuart Birkett, Horne Valves
North West Region: Wayne Wilmott, Alumasc
South West Region: Andrew Keer, ABG
Scotland: Nick Moore, Saint-Gobain
Midlands Region: Tom McCauley, Fabdec
Membership: Kris Wojcik, Jets
UAE/International: Adam Smith, Polypipe
Unspecified: Matthew Watson, Saniflo
Unspecified: Gary Zumeris, Blucher
Co-opted David Johnson Pump Technology

SoPHE Industrial Associates
Developing closer links between SoPHE and organisations involved in the public health engineering industry.
Current SoPHE Industrial Associates