Chair: Clara Torre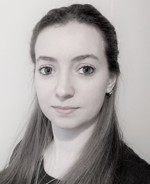 Clara is the YEN Chair in the South West region working as a Mechanical Engineer at Buro Happold.  In 2020, she graduated from UWE, Bristol with a B.Eng (Hons) in Architecture and Environmental Engineering. An internship at Buro Happold from July 2019 to March 2020 opened her interest in MEP and the Construction Industry, and through colleagues joined the CIBSE YEN Committee in January 2020.
Keen to promote a healthy and comfortable environment in the buildings we design and occupy, Clara is passionate about Sustainability and realises that working together is the only way we succeed. She believes being part of the YEN Committee offers a great opportunity to grow professionally and to add value to our careers, CIBSE as an organisation and the Construction Industry as a whole. Clara is open to ideas and expanding her network, and encourages others to join through LinkedIn, email and saying hello at events.
Vice-Chair: Inna Belozerova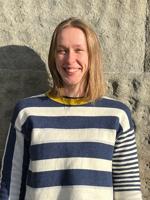 Inna has joined Box Twenty in October 2020 as a Graduate Engineer after studying Architecture and Environmental Engineering (BEng) at the University of the West of England. 
She is particularly interested in the near/net-zero energy building concept as well as the design of intuitive, efficient, and sustainable building services.
Inna, like many others, has entered the industry during a global pandemic. This experience has highlighted the importance of networking and support that graduates and young engineers need during the transition from academic to professional world. Since then, Inna has taken on an active role in CIBSE YEN to help create a strong community and support system for the people who are starting their career in Building Services.
Honorary Secretary: Lewis Breslan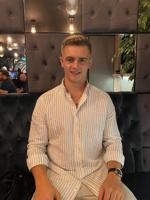 Lewis is an Apprentice Mechanical Design Engineer working for Atkins from their new Exeter Office location. He is currently in the final year of his degree apprenticeship, studying on the Building Services Engineering BEng course at the University of the West of England, having previously obtained a Building Services Engineering HNC at Bath College in 2020. Following successful completion of his HNC, Lewis was successfully accepted as an Engineering Technician with CIBSE and the Engineering Council, and is now working towards his Incorporated Engineer status.
In his short time in the industry, Lewis has worked on projects in a variety of sectors, including Education, Healthcare, Public Services, Residential and Rail. Most notably to date, he was involved in the decommissioning of the Exeter Nightingale Hospital, and the redevelopment of the hospital to provide services for patients across the South West. Other notable project involvements include The Deaf Academy in Exmouth, Intercity Place for Plymouth University in Plymouth, and The Institute of Technology Digital and Data Centre at Exeter College.
Lewis has a passion for Low and Zero Carbon design and implementing the holistic principles of sustainable design, and has recently been certified as a CIBSE Low Carbon Consultant and BREEAM Associate. He enjoys using digital design tools such as Revit and IES to bring designs together, taking great pride in working collaboratively within a design team. Lewis aspires in the near future to complete a master's degree in either Low Energy Building Services or Renewable Systems, and also intends on becoming certified as a Passivhaus Designer to compliment the accreditations he already has.
Lewis is looking forward to expanding his network through activities related to YEN, and being an active part of organising and attending events for the region. As an advocate for the apprenticeship route, Lewis is looking forward to engaging with other young aspiring engineers, to help guide them into the industry through the many different routes available to them.
Rebecca Ellul Vincenti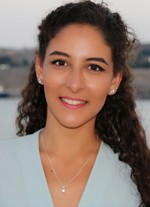 Rebecca is the Communications Secretary of CIBSE YEN South West, and works as a Sustainability and Mechanical Design Engineer at CPW, UK, Bristol. CPW are an international group of experienced MEP engineers, who have a keen focus on designing Net Zero Carbon buildings. Her experiences have been centred around environmental design engineering, working for a wide range of sectors and clientele.
Prior to joining the team, Rebecca attained a BEng Hons. in Architecture and Environmental Engineering, from UWE, Bristol; certified by both the RIBA and CIBSE.  She has keen interest in sustainability and integrated environmental design, encouraged by her willingness to expand her knowledge of this innovative industry.
Rebecca furthered her professional development by attaining an Energy Auditors Certification, completed with REWS, Malta; And continually shows interest in broadening her knowledge by attending such events as the Malta Sustainability Forum, COP 26, CIBSE Exchange events and the World Expo 2020, Dubai; each aptly rooted in sustainability and technology, for insight, innovation and opportunity.
General Member: Alex Penhallurick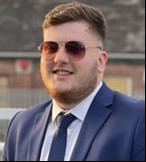 Alex is an Apprentice Electrical Design Engineer for Services Design Solution in the Plymouth Office after joining in September 2018. Alongside work, Alex is completing his degree in BEng (Hons) Building Services Engineering at the University of the West of England, having previously achieved a HNC in Electrical and Electronic Engineering at Exeter College.
Within his time in the industry, Alex has worked many projects from different sectors such as Residential, Commercial, Healthcare, Education and Defence. Alex's most notable project involvement to date is his involvement within the redevelopment of Plymouth's Intercity Place to provide a training facility for the Faculty of Health within the University of Plymouth.
Alex has always been interested in creating a sustainable future and how this can impact our designs. To further his development and career, Alex will be looking at completing a master's degree in Low Carbon Building Services. Alex is looking forward to adding to his network and meeting like-minded young engineers in the region through YEN events.
General Member: Ben Butt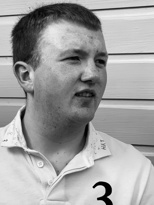 Ben is a Graduate Building Services Engineer working for Services Design Solution (SDS) in their Exeter Office. In 2020, he graduated from Plymouth University with an BSc (Hons) in Architectural Engineering, during which he undertook an industrial placement year. Spending time working at both a main contractor and building services consultant peaked his interest in building services and secured a role with SDS post-graduation.
His experience to date spans projects in the Healthcare, Education and Residential sectors. Notable project involvement includes the Hi-Tech & Digital Centre for South Devon College, repurposing of the Exeter Nightingale Hospital, redevelopment of Intercity Place for Plymouth University, and relocation of the Exeter Royal Academy for Deaf Education.
Ben is currently undertaking a MSc in Building Services Engineering with Brunel University. Interests include the decarbonisation and low energy retrofit of the existing building stock, innovation, and sustainable, low energy design. He is looking forward to widening his network, meeting peers, and helping form a community for like-minded young engineers in the region through YEN.
Louis Kimber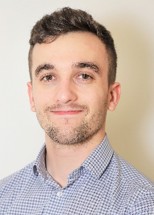 Louis is a Mechanical Degree Apprentice for Atkins in Bristol and is currently in the fourth year of his Building Services degree at the University of the West of England (UWE). Since joining in August 2017, Louis began as a student member with CIBSE before becoming a Licentiate member in 2019.
Whilst at Atkins, Louis has been involved in a variety of projects; including the net zero design of school and office buildings, to a more recent involvement in the defence sector. Most notably, Louis was the lead mechanical and public health engineer for the Stage 4a delivery of Pembroke Welsh Medium School in November 2021. Louis has a valuable mix of in house design work and on-site experience in building services.
Louis has a keen interest in sustainable and low zero carbon design and has recently become a Certified Passive House Designer with the Passivhaus Institute. Louis was named the winner of the Level 5-7 Apprentice of the Year as part of the CIBSE Young Engineers Awards in October 2022.
Louis has joined the Young Engineering Network in the hope to expand his network in the industry, as well as help to inspire the future generation of building services engineers.