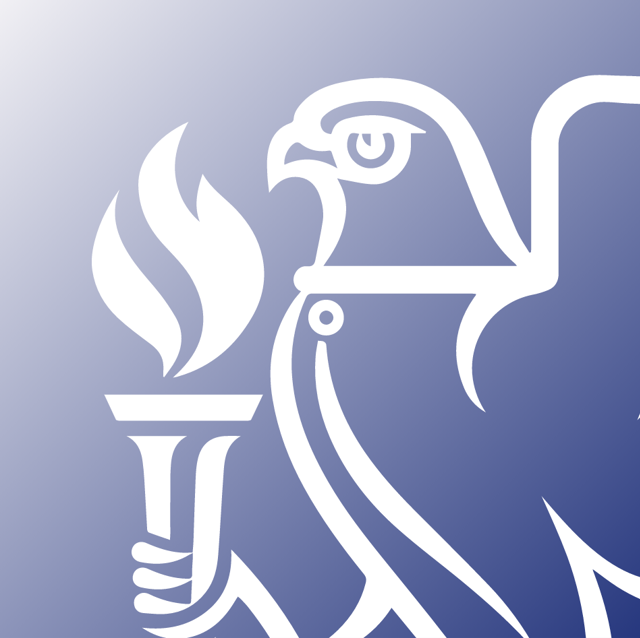 Back to CIBSE Case Studies Overview
Article from the June 2014 edition of the CIBSE Journal written by Matthew Hall.
Leeds consultant LEDA uses the principles of lean construction to minimise materials and resources on its projects. Matthew Hall explains how the approach cut services costs by a third on one refurbishment.

The principle of lean construction has existed since the 1990s, but it has not really broken into the mainstream. Put simply, it maximises value for the customer while employing fewer resources and minimising waste.
John Egan took up the baton for the principle in his seminal 1998 report Rethinking Construction, in which he advocated lean thinking as a means of sustaining performance improvement. LEDA developed an approach to "lean design" at around the same time as "lean construction" got its first airing. We see it as a way of avoiding excess, but not at the cost of under-performance.

One of the oft-repeated waste-reduction methods Toyota used was: "Making only what is needed, when it is needed, and in the amount needed." Translating this into a design principle meant, for us, forsaking the traditional "belt and braces" approach to services design for a more holistic strategy.

Elements of lean thinking tie in with the concept of resource efficiency, covered in CIBSE's recently published TM56. It considers the impact of services engineering on the environment throughout the lifetime of a building. Both concepts share the philosophy of using only what you need.

LEDA collaborates with the rest of the design team to create buildings that provide good natural ventilation, daylighting, and comfortable internal climate, with the minimum input from mechanical and electrical services. After nearly two decades of providing advice on creating low-energy buildings, we are still surprised by the lack of understanding of lean thinking.
LEDA has established lean design, the principle of not oversizing electricity, gas, and water supplies to buildings, and avoiding the waste and inefficiency of oversizing pipework pumps, ductwork and associated items, by using standards from other countries and the knowledge of specialists in particular fields.

While organisations such as CIBSE provide a wealth of design criteria for engineers, some criteria can leave wide margins for interpretation. Examples are diversity allowances when calculating maximum electrical demand in a building; simultaneous use of water outlets, hot or cold; and ventilation rates for intermittently used spaces.
The design criteria for community and district heating systems is a good example of when assumptions about diversity play a role in the design. We have adhered to Danish Standard DS439:2009 for housing schemes when using interface units with hot-water heatexchangers for 15 years without problems, but have had this approach rejected by consultants because it has a "DS" rather than "BS" prefix.

Although a diversity factor of 0.15 for simultaneous hot-water demand from a block of 50 flats may seem low, experience shows it works well in practice. Conversely, the use of conservative diversity factors will lead to lower system efficiencies, because of larger pipework and boilers, as well as higher costs.

We are developing our ideas about lean design and how best to put it into practice, and are finding many interested contractors, which is important in a world where contractor design is increasingly dominant.
LEDA is carrying out feasibility studies on several district heating schemes for existing dwellings, and views this as an ideal area in which to use lean design principles. CJ
Heart, Headingly, Leeds
Heart is a community-owned and run arts and enterprise centre. The client's brief was to transform a disused Victorian primary school into a welcoming space in the most environmentally sustainable way.
The building had to be refurbished to a very tight budget without compromising functionality. Our design incorporated the use of a single boiler because, although multipleboiler installation is standard for commercial buildings, it is only one of many plantroom items likely to fail, and we don't use two BMS panels or two pressurisation units, for example. We also reused a relatively new fire alarm and distribution boards.
An effective, passive ventilation strategy for the open-plan offices was agreed with the architect, and cost no more than adding northfacing, opening skylights, which eliminated the need for air conditioning.

Grant funding was obtained for photovoltaic panel and solar hot-water installations. Ongoing monitoring of the building shows good internal climate and below-benchmark energy use.
Unity House, Wakefield
Unity House is a Grade 2 listed building in Wakefield, built in 1867 as the Co-operative headquarters. It has been derelict for 10 years, but Unity House (Wakefield) Limited has been campaigning to restore the building since 2011, and has attracted funds from various sources.

The refurbishment project provides for a multi-use, 600-seater hall, catering kitchen, offices, exhibition and meeting spaces. This was initially tendered as a design-and-build project in mid-2013, and came in 50% over budget, with a best tender return of more than £900,000 for building services installations.

LEDA was appointed to prepare re-tender documents to bring in the mechanical and electrical services costs to less than £600,000, while still achieving a BREEAM "very good" rating. The redesign included:
Heating and hot water: The original performance specification called for four boilers, two hot-water cylinders, and a standard hot-water secondary circulation system. This was changed to a twin-boiler installation with direct compensation for heating and point-of-use water heaters, which replaced the central hot-water plant and distribution pipework
Cold Water: A check on local mains water pressure showed that the cold-water booster set and tank in the original specification was not really required
Ventilation: The main hall has the remains of a patented Victorian natural ventilation system, including original ductwork, in the roof void. This is being re-used to create a passive-assisted extract ventilation system, with additional dampers and fan
Electrical supply: The requirements were pared down to the absolute essentials, with low-energy catering equipment, lighting, fans and pumps, and the overall energy requirements for the building were reduced. This, plus some sensible diversity calculations, has reduced the electricity connection costs by 90% , by avoiding the cost of a substation, and is expected to reduce the contractor's builders work requirement by a similar margin
Lighting: Clear specification of carefully selected quality lighting and lighting control, with detailed design and quantities on the drawings, has halved the installed cost of the lighting, while retaining quality and energy efficiency.

More than one re-tender quotation for M&E came back at less than £600,000, and the refurbishment is now well under way. Because our performance specification laid down clear guidance on items such as lighting layouts and boiler capacity, and provided a coherent design strategy, the risks associated with pricing the job before detailed design were reduced.
Five things to consider when using lean design
Explain the concept to the client, and say how lean design can benefit them
Work with the design team at an early stage
Look at all possible servicing options
Always review the design factors used in calculations
Avoid unnecessary overcapacity -  break away from the "belt and braces" mentality