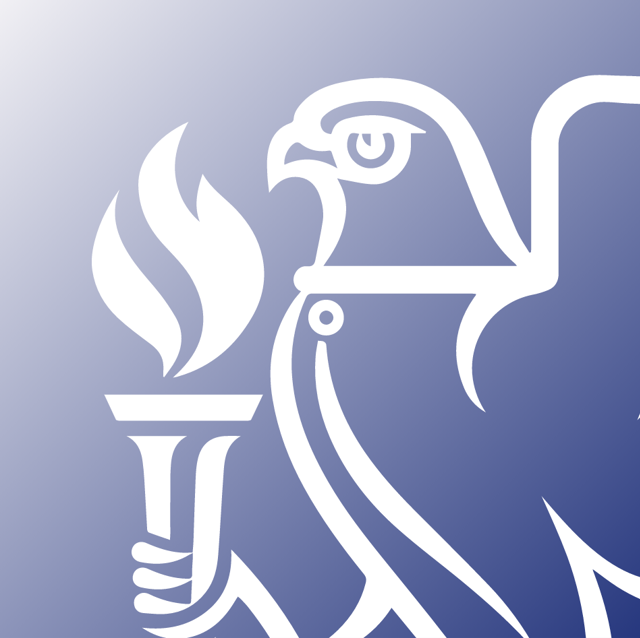 Back to CIBSE Case Studies Overview

Article from the October 2013 edition of the CIBSE Journal written by Andrew Brister.

Woburn Forest in Bedfordshire will be Center Parcs - fifth village in the UK and showcases the company's latest innovations, including a prefabricated energy centre and district heating.

If you go down in the woods today you're sure of a big surprise. While construction of Center Parcs fifth UK site - Woburn Forest in Bedfordshire - continues apace, the M&E contractors responsible for the energy centre are conspicuous by their absence. If the park is to complete in spring 2014, shouldn't the building services team be a blur of activity?

Well they are, but all the hard work is being done at the contractors' factory in Wednesbury in the West Midlands. "When we looked at the tender documents, it ticked all the boxes for offsite manufacture and we incorporated that into our bid," says Steve Tovey, director of Modular Systems+, the prefabrication arm of M&E contractor Balfour Beatty Engineering Services (BBES). "You've got a forest site, off an access road, and an energy centre the size of this one contains a lot of big kit. Logistics played a big part in the decision because, by taking assembly off-site, you haven't got all those delivery vehicles going to the forest."

Instead of a muddy site with poor access, the centre can be fabricated in clean, dry conditions with major benefi ts, not only in logistics, but in terms of safety, quality and hours saved. "The strategy to manufacture a sectionalised plant room was discussed right at the outset," says Tovey. "We build the complete unit in the factory then break it down for delivery to site."

There will be 17 sections to the single-storey centre, manufactured in 18 weeks. Once delivered, the sections can be assembled in three to four weeks. "We just sit our plant room on a concrete base. Once that is in place, we can deliver the sections and installation on site is so much easier," says Tovey. "We have 18 weeks in a clean, dry factory and only four weeks on site instead of 20-odd weeks where it is dirty, muddy and raining."
BBES estimates that that there will be a total of 13,520 hours saved working on site. With 4,470 hours of "hot works" removed from site and 5,900 hours of working at height taken away, this makes installation a much safer proposition than a conventional build. "The fire risk of welding pipework and steelwork is all taken off site," points out Tovey. "That's an important element from a health and safety point of view."

Similarly, off-site manufacture avoids having a number of trades all working in the same area, often using steps. "We use four or five multi-skilled guys in the factory to do all the work, which vastly reduces the number of operatives and the logistics that go with that on a building site," says Tovey. Working in a factory also ensures quality of work is consistent. "All the pipework is pressure-tested and we are confident everything that leaves the factory is to a really high standard and quality," says Tovey.

BBES is working to a design from M&E consultant Cunnington Clark and is subcontracted to a joint venture between Birse Civils and Balfour Beatty (see box, Parc life). Manufacturing of the energy centre began once the evolution of the design was finalised in late 2012. "The key component for us is the construction issue drawings," says Tovey. "It's worth spending time upfront to ensure that the design Cunnington Clark presented to us and our design were compatible, and that all construction issues have been addressed. Once we press the button to go - while it's not the end of the world to incorporate changes - it's more effective, more efficient and gets the most benefit if we can make it exactly as per the drawings."

The first components are the structural elements that provide the framework for the plant room. These are manufactured in parallel with the main plant items ordered by the project team. "The idea is that we time everything so we get to a point, after about six weeks, where the first sections land," explains Tovey. "Once we've got structural sections of steelwork and the main plant in place, we can then manufacture all the pipework and components, so we've got a nice "just-in-time" delivery process."

Tovey argues that clients do not pay more for the benefits of off-site manufacture. "We tend to find that at worst case it would be cost-neutral," he says. "But you are looking at a better value proposition, given the savings in programme, the safety benefits and the taking away the logistics of potentially having 30 or 40 guys on site instead of six or seven."

Given the advantages of opting for off-site manufacture, it's no surprise to hear that business is booming at Modular Systems+, with turnover up 20-25% year-on-year. Heathrow's new Terminal 2B (see box, Prefab takes off) boasts £5m-worth of prefabricated products from BBES. Other notable projects currently under way include Cramlington Hospital in Northumberland and London's Sea Containers House. The fact that the latter project is partly refurbishment and partly new build will help to dispel the myth that off-site manufacture is only suitable for new schemes.
Tovey believes the approach is gathering new fans apace. "There's still a lot of preaching to be done to those that have not experienced off-site manufacture, but people that have been involved realise that it's a great way to do it and want to do it the same way next time." Who said factories in Britain were dead?
Parc Life
Woburn Forest is a £250m development - one of the largest leisure projects in the UK. Eight years in the planning, Center Parcs fifth village opens in 2014 when it will boast:
A 365-acre forest setting, with three distinct hills
A village with two main areas - the Village Square, which will consist of the Subtropical Swimming Paradise, bowling area, guest services, medical centre, shops and restaurants; and The Plaza, which will have sports facilities, children's club, The Venue conference centre, fitness studios, pottery painting studio, hotel, spa, shops and restaurants
The Pancake House, next to a lake with a small beach, and The Boathouse
A range of facilities offering outdoor activitieS
An energy centre the first at a Center Parc in the UK - and district heating system to serve the main areas and the 625 lodges. At the heart of the centre is a biomass boiler
"The energy centre is an integral part of ensuring Woburn Forest is an exemplary, sustainable short-break destination," says Chris Brooks, sustainability manager at Center Parcs.
"Not only does the energy centre provide a low carbon solution, it also allows us to be flexible and adapt to future energy demands. The centre has a combination of biomass and gas boilers and gas CHP, which will ensure there is a reliable low carbon energy supply.

"The modular nature of the system was selected for its many benefits, including speed of construction, quality and minimal construction waste."

BBES is a subcontractor to a joint venture between Birse Civils and Balfour Beatty, one of three major contractors on Woburn Forest. Birse Civils is responsible for managing the site and infrastructure, Bowmer & Kirkland won the contract for the park's leisure buildings and ISG is taking care of the accommodation.
Prefab takes off
Heathrow Terminal 2's satellite building, T2B, will eventually serve half of the 20 million passengers who will pass through each year. T2B is one of the largest airside projects in Heathrow's history. The construction team is on track to deliver the completed project in October 2013 and will provide 10 new aircraft stands ready for operation in 2014.

All mechanical, electrical and public health (MEP) modularisation needs were incorporated into the production design by Balfour Beatty Engineering Services' design team, and this led into the detailed development of the coordinated working drawings being issued in 3D model form, incorporating all building information modelling (BIM) material details, to the company's Modular Systems+ off-site manufacturing facility. (See BIM on a high, CIBSE Journal, June 2013. In all, 549 modules were provided, totalling £5m of products. The MEP solutions for Phase 2 were comprehensive. Multi-service risers could be installed in one night each, compared with six weeks using a traditional approach, and air handling plant rooms, which were transported across the airfield overnight, could be fixed into position in two days each, a massive saving when compared with 13 weeks for a traditional installation.

The apron service corridor multi-service modules were delivered in sections and formed the spine of the services distribution, while a complete major mechanical plant room could be delivered in eight sections and installed in two weeks - a 24-week time saving.

Further solutions included multi-service modules for the 250-metre-long passenger tunnel, as well as modular wiring, pipework and containment for all substructure areas.