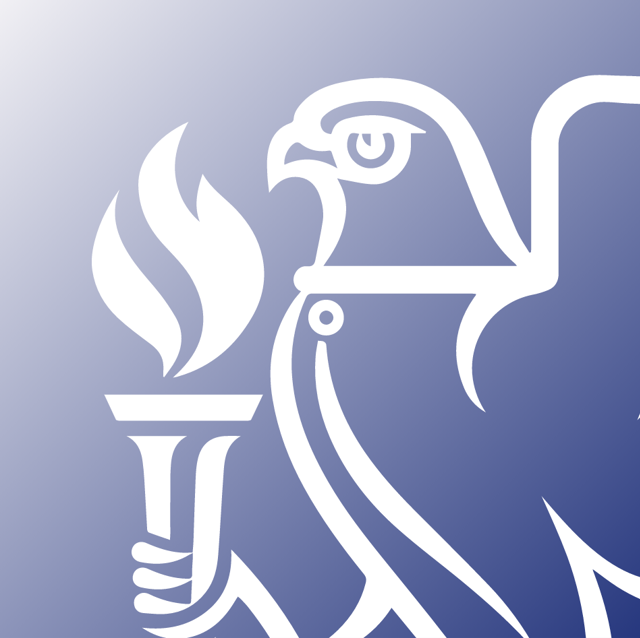 Back to CIBSE Case Studies Overview

Article from the December 2013 edition of the CIBSE Journal written by Ken Grace.
A vast funnel-shaped atrium is the key to an innovative ventilation strategy that is cutting a New Zealand bank's operational energy use by 50%.

Working by the sea may sound romantic and jolly, but it also poses its challenges. As a case in point, when New Zealand bank ASB commissioned a new corporate head office on Auckland's North Wharf, it had to contend with living next door to a major fish-processing operation.
Matters were complicated by the fact that the bank and the building's owner, Kiwi Income Property Trust, were committed to developing a workspace that used passive design to set new standards in indoor environmental quality and energy performance. This made access to an abundance of fresh air virtually mandatory.
So how did the project team meet these tough sustainability requirements while creating an attractive, fish-free working environment?

At the heart of the office - which is a complex of two buildings is Australasia's first fixed-bin displacement mixed-mode ventilation system. When weather permits - as it often does in Auckland's mild, maritime climate - windows can be opened for natural ventilation.

When conditions are not favourable, occupants are advised visually to keep some or all windows closed. An elegant and helpful traffi c-light system notifi es staff when it is OK to open them.
The key to the control of airflow is a wide funnel-cum-atrium at the centre of the eastern building, which rises from the lower basement and extends 12 metres above the top fl oor. Warm air is drawn - more or less horizontally - from all quarters of the open-plan structure, then upwards and out through motorised louvres.

The whole building has been designed around this system. When the wind is blowing, motors open louvres on the leeward side and close those to windward.

Besides ensuring that no gales roar through the workspace, this also creates negative pressure within the funnel, helping it to do its job.

Supporting features including a seemingly random shading system on the building's facade - reduce heat from the building's glass and allow a fine degree of control over the total heat and light that enters. The facade itself contributes by way of a solar and wind barrier, supported by a weather-tight, operable inner skin that responds to conditions. And the funnel doubles as a large skylight, lending the atrium a warm, radiant quality.

ASB believes the new headquarters will save money and improve productivity. "The big drivers include sustainability and reducing operating costs," says Derek Shortt, general manager of property. "Operating costs in the previous HQ were about NZ$145-149 (£75-77) per m2. They're now closer to NZ$95 (£49) and, when the building is fine-tuned, likely to fall even lower.
When all staff have moved in, there will be about 1,650 people working in the building. But thanks to a version of hot-desking called activity-based working (ABW - ee box Future of work), the bank will only need about 80% of that number of desks - not even the chief executive gets her own office. The result is a workspace that feels like a cross between a university campus and a village, encouraging collaboration and chance meetings (what the bank likes to call the "bump factor").

"It's not only a new way of working,  we've moved to the digital phase," says Shortt. "We've all got mobility devices; our IT people have put everything into the cloud. And it's a cultural change. Before, we were siloed and worked independently of teams. Here we work as a company, collectively, across all divisions."

ABW also further reduces energy costs, says Alex Baidjurak, a mechanical engineer based at Arup's Sydney office. The key, he says, is 'a reduction of embodied energy in construction, as the building is optimised to suit predicted usage rather than the traditional approach, where space must be allocated for all staff simultaneously.
"What's more, occupants can find areas of the building that best suit the task at hand. The services design provides individual control over lighting and air conditioning to each space. Occupancy sensors ensure that spaces not in use are "powered down" with minimum ventilation and lighting switched off."

In line with the cultural change that comes with ABW, the bank wanted a space that would "provide transparency". This led to the designers choosing to forgo false ceilings, instead leaving air ducts, pipework and cable trays in full view. While that may seem like more of a relaxed, informal approach, it actually involved greater planning. "It meant thinking about the positioning of services not only from a functional viewpoint, but also aesthetic," says Gemma Collins, senior services manager at Fletcher Construction. "And while an exposed cable tie is not normally an issue, in this case it was, which meant the guys installing the cabling had to be meticulous."

Attention to aesthetic detail is everywhere. The funnel is not just a smart engineering solution, but has also been designed to mimic the shape of Rangitoto, the volcanic island that dominates Auckland's Waitemata Harbour. ("Standing inside it feels like you're standing inside a volcano," says Baidjurak.) Air risers within the atrium resemble components from a merchant ship, and the exterior cladding, which plays a critical role in maintaining a comfortable environment within, resembles the leaves of the pohutukawa, a native tree that for many New Zealanders,  is synonymous with long, happy summer holidays at the beach.

The building's energy efficiency and use of sustainability principles has resulted in a coveted Green Star New Zealand five-star design rating. A rainwater capture system takes care of toilet flushing and irrigation needs, and the natural ventilation system is so effective that it is expected to operate about 60% of the time, reducing HVAC energy use by 40-50%. Other energy-saving initiatives include low-energy lighting with daylight dimming, air-handling units with economy cycles, high-efficiency condensing boilers for heating, and high-efficiency aircooled chillers for cooling.

The cumulative effect is impressive. "Our previous building consumed 240kWh/ (m2.year)," says Shortt. 
ASB North Wharf requires just 120kWh/ (m2.year), including tenant lighting and power - a 50% reduction."

And that fish-processing plant next door? Ammonia detection equipment on the air-handling unit intakes ensures that, on the few occasions ammonia levels exceed a set threshold, the system switches to recirculated air or temporarily shuts off.

So occupants can enjoy fresh air during the day, and still nip next door on their way home to pick up a tasty fish fillet for dinner.
The future of work?
Companies in every corner of the globe, including Microsoft, Rabobank, insurance company Interpolis and KPMG, are embracing or trialling activity-based working (ABW).
Philip Ross, author of Activity-Based Working: The Hybrid Organisation, says work is "becoming a process, not a place". If that's true, then what's needed is an environment that frees people up to work with whoever they need to, whenever they need to, and wherever they need to.

The idea is that, because no one "owns" a desk or office, a typical ABW workplace becomes more like a club than a classroom. Companies that adopt it report greater levels of trust and accountability, a more teamoriented approach, and better customer service. Paper consumption usually falls too, because no one has their own space to pile clutter. And, because it allows more efficient use of space and resources, operating costs tend to be lower as well.
That doesn't mean ABW is for everyone. Without an appropriately designed workspace, it's likely to fail  - ASB couldn't have managed it in their previous multifloor, high-rise building. It must also be embraced from the very top of the organisation and the type of work must lend itself to ABW. That's one reason few law firms have embraced it, their work revolves around paper documents, ready access to reference materials, and long hours of concentration by one person on a single issue.
 
Project Team
Clients: ASB Bank, Kiwi Income Property Trust
Architect: BVN Donovan Hill, in association with Jasmax
Main contractor: The Fletcher Construction Company
 Project manager: Octa Associates
Services engineer: Arup, in association with Babbage Consultants
ESD: Arup
Structural engineer: BGT Structures (Auckland)
Acoustics engineer: Marshall Day Acoustics
Civil engineer: Opus International
Fire engineer: Holmes Fire
Mechanical contractor: Aquaheat NZ
Independent commissioning agent: HVAC Solutions
Electrical contractor: Bishman Electrical
Building management system: Schneider Electric NZ
Plumbing engineer: DL Good Plumbers
Fire Detection: AFS Total Fire Protection
Security: Armitage Group
Vertical transportation: Schindler Lifts NZ
IT and AV: ITA V
Specialist lighting: Lightworks
Funnel: Yachting Developments
Green Star accredited professional: WSP Group.