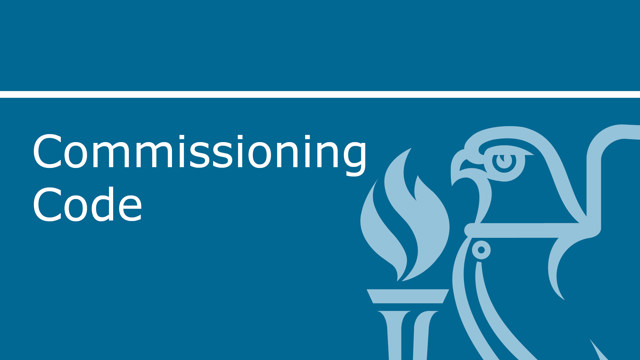 Lighting installations are becoming increasingly complex. This is largely due to the evolution in recent years of leds as the most common light source, which in turn has increased the range of luminaire types and styles available to architects and lighting designers. The technologies used in lighting controls are also evolving and now often form an intrinsic part of the lighting installation. This advancement of technology can create a complex commissioning requirement to ensure that projects are delivered as per the design intent. There are also lighting energy consumption compliances that require verifying as part of commissioning, rather just reliance on design modelling in the early stages of the design.
This updated edition of Commissioning Code L provides guidance on how to set up a commissioning plan for a project in order to manage the process of ensuring that the design intent is realised at project completion and that the users of the lighting installation are fully aware of the operation and benefits of the lighting installation, relative to their use of the building.
The Code advises on the stages required to commission lighting installations, which may include luminaires, emergency luminaires, lighting controls and interfaces with other services.
The Code represents standards of good practice, which are presented in the form of recommendations and guidance for the building services industry.
The Code covers the commissioning of interior and some forms of exterior lighting systems. It should be noted that the specific commissioning checks that may be associated with highways lighting, sports lighting and public space exterior lighting are not covered in this Code.
Supplementary files:
The Code contains a number of Checklists and Sample Completion Certificates. Versions of these, in Word format, are made available here using the following links to aid your use of them: 
Contents:

L0 Introduction
L0.1 Scope
L0.2 Purpose
L0.3 The importance of commissioning
L0.4 Safety
L0.5 Lighting installation commissioning
L1 Commissioning project management
L1.1 Forming a commissioning management team
L1.2 Commissioning activities
L1.3 Commissioning method statements
L1.4 Commissioning programme of works
L2 Pre-commissioning checks
L2.1 General considerations
L2.2 Status of the lighting installation
L2.3 Pre-commissioning certificate
L3 Functional commissioning
L3.1 Interior lighting
L3.2 Emergency lighting
L3.3 Exterior lighting
L3.4 Lighting controls
L3.5 Relationship between lighting and automatic solar shading
L3.6 Measurement of illuminance
L3.7 Proving interfacing with other services
L3.8 Visual inspection
L3.9 Functional commissioning certificate
L4 Lighting installation handover
L4.1 O&M media
L4.2 Witnessing testing
L4.3 Operator training
L4.4 Commissioning completion certificate
L5 Post-occupancy checks and adjustments
References
Appendix LA1: Commissioning relative to the RIBA Plan of Work
Appendix LA2: Checklists for the commissioning of lighting installations
Appendix LA3: Hypothetical examples of lighting installation commissioning
Appendix LA4: Sample completion certificates
Appendix LA5: Glossary of terms
Author: Sophie Parry (Zumtobel Group)