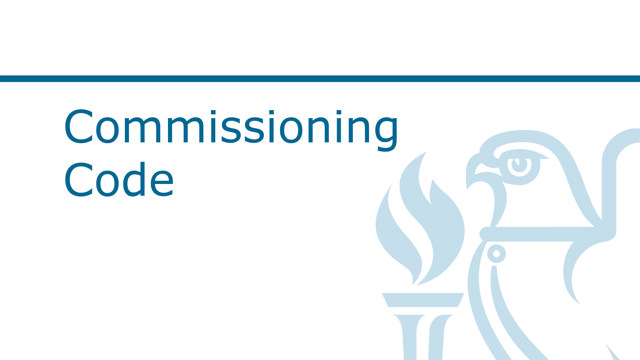 Buildings and engineering systems need to be safely delivered within specific cost, time and build-quality parameters. They also need to be operationally ready at handover; perform to meet the specified needs of the people that use, manage, operate and maintain them; and function safely and efficiently in the long-term.
In a world of accelerating technological advancement, increasing building complexity, tightening regulatory constraints, growing consumer demand for quality, surging environmental consciousness, and an urgent need to de-carbonise buildings, commissioning is one of the most important ways to achieve these outcomes.
The purpose of commissioning management is to ensure that commissioning is correctly executed — and that people, businesses, society, and the environment all benefit as a result.
The original version of this Code was produced in 2003. This updated document is intended to better represent the modern perception of what commissioning is and to reflect current commissioning management best practices.
Introduction

Scope and purpose

Legislation

The Building Regulations  

The Construction (Design and Management) Regulations  

The Building Safety Act  

Other legislation

What is commissioning?

Commissioning management

What is commissioning management?

The commissioning manager (CxM)

Commissioning administration

The preparation and briefing stage

Establish commissioning requirements and related success criteria

Determine the commissioning scope and budget

The design stage

Form a commissioning team

Review commissioning lessons learned

Produce the design-stage Commissioning Plan

Create the Commissioning Specification

Produce a Commissioning Cost Plan

Programme commissioning activities

Undertake a commissionability review

Define commissioning requirements in contract documentation

Appoint commissioning-competent contractors

The on-site stage

Produce the construction-stage Commissioning Plan

Produce Commissioning Methodologies

Hold commissioning workshops

Factory acceptance testing

Sample installation inspections

Pre-functional tests

Functional performance tests

Integrated systems tests (ISTs)

System continuous operational performance (SCOP) tests

Train users and operators

Handover commissioning-related documentation

The in-use stage

Review commissioning of the project

Fine tuning and seasonal testing

Post-project review

Definitions 
Author: Glenn Hawkins (Clear Construction)
Steering Group: Ted Pilbeam (VolkerFitzpatrick) (chair); Roger Carlin (Ashford Environmental Services Ltd.) (vice chair); Neil Burdess (Baynards); George Adams (SPIE); Tony Anderson (H&V Commissioning Services Ltd.); John Harrison (Mill Valley Engineering Ltd.); David Hodge (Canary Wharf Contractors Ltd.); Paul McSoley (Mace Group); Adam Muggleton (AESG); Lee Pantry (Crown House Technologies); Joe Pitt (HDR); David Stevens (CIBSE Facilities Management Group); Neil Smith (VolkerFitzpatrick); Hayden Youngs (Media Control Management)
Peer reviewers: Mark Berry (Norton Rose Fulbright); David Bleicher (BSRIA); David Green (Integral Group); Andy Knellar (Commtech Asia); Nick Mead (Laing O'Rourke MEICA Technical Team)