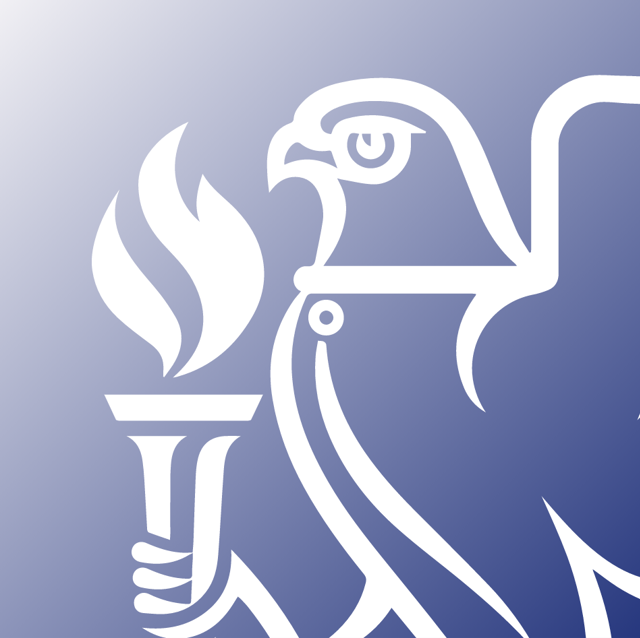 Please note the content of this document can be found below as part of this page. There is no hard copy or download required. 
CIBSE Top Tips Information Sheet 5: Automatic Doors and Gates
This information sheet is intended to help property operators, facilities managers and designers to understand automatic doors and what they can do to ensure buildings provide a healthy, comfortable and productive working environment in an energy efficient manner. By following the information provided, building operators, facilities managers, designers and employers will be able to demonstrate compliance with Regulation 18, Doors and Gates, in The Workplace (Health, Safety and Welfare) Regulations 1992.
Contents
Top tips
Allowances must be made for all foreseeable misuse
Door visibility for all users is important
Doors must perform efficiently and safely during normal operation and in an emergency
Transparent door leaves must be clearly recognisable
In the event of a power failure, automatic sliding doors must revert to manual control (break out), or fail safe to open
Sliding doors must incorporate a safety stop that is activated if the doors should begin to close when a person is passing across the threshold
Manuals and log books must be provided
You can be convicted if found to contravene the legislations
An appropriate maintenance regime needs to be in place
An appropriate record keeping system needs to be in place.
Introduction
Automatic doors and gates are an ideal solution for both commercial and public sector buildings and installations that are likely to involve either a large number or variety of users (able bodied, disabled, young and old). It is important to ensure safe and easy access for all users.
Under The Supply of Machinery (Safety) Regulations 2008 (the Machinery Directive), automatic doors must be operated safely, safe for employees and safe for other users. The doors therefore need to be maintained in accordance with the guidance from the manufacturer.
Automatic doors and gates located in 'workplaces' are subject to a number of specific legal requirements. These will include requirements for: design, manufacture, supply and installation under the Supply of Machinery (Safety) Regulations 2008; and inspection and maintenance under the Workplace (Health, Safety and Welfare) Regulations 1992.
Doors and gates shall be suitably constructed (including being fitted with any necessary safety devices). Doors and gates must:
a) Be fitted with a device to prevent it coming off its track during use
b) Any upward opening door or gate must have a device to prevent it falling back
c) Any powered door or gate must have suitable and effective features to prevent it causing injury by trapping any person
d) Where necessary for reasons of health or safety, any powered door or gate must be able to operated manually unless it opens automatically if the power fails
e) Be capable of opening by being pushed from either side
f) Is of such a construction as to provide, when closed, a clear view of the space close to both sides.
There will also be general requirements under the Health and Safety at Work etc Act 1974 in relation to risks to third parties (non-employees).
Why and how buildings are provided with automatic doors
Buildings are provided with automatic doors to ensure safe and easy access for all. Many different types of automatic doors are available such as sliding, swing, roller shatter, gates and revolving doors. Careful design, selection, installation and maintenance is essential.
Questions to answer when considering the installation of automatic door and gates:
What is the best security solution?
What is the most suitable type of door? (roller, sliding, rotating)
What is the primary function/duty of the door?
Where the door is going to be installed?
Who is going to use the door? (elderly, infirm, disabled, or very young children)
How is the door going to be operated?
What is the frequency of use and speed of operation?
How is the safety of users to be ensured?
How is the safety of others who may be in the area ensured?
Warning signage
Where appropriate, all necessary warning signs should be fitted in accordance with PUWER e.g.:
Keep Clear;
In Emergency Push to Open;
Automatic Door, Keep Moving.
Guidance can be found in BS EN ISO 7010: 2012 + A5:2015 Graphical Symbols. Safety Colours and Safety signs. Registered Safety Signs.
How the building itself influences automatic doors
The location of the building entrances and exits, the numbers of persons to be accommodated, any special needs of users, fire safety, air leakage, security, energy management, predominant wind direction, can all have an influence.
Design and installation considerations
Design and installation needs to be undertaken by suitably qualified persons.
At the design and specification stage of building/door installation, account should be taken of the likely volume of traffic throughout the day and the type of pedestrian traffic through the particular installation. The latter could include the elderly, infirm, disabled, or very young children. Where the proportion of vulnerable pedestrians is high, consideration should be given to providing a separate conventional door.
Before installing any new door a design risk assessment should be undertaken. This assessment should include any potential risk to members of the public, in particular children.
All new doors or existing doors retrofitted with powered operation must be CE marked showing they comply with the Supply of Machinery Regulations 1992 (as amended). Doors manufactured in accordance with BS EN 12453: 2001 are one means of achieving this.
Where doors form part of the fire control measures the local fire authority and local authority building control should be consulted to ensure they meet relevant standards.
Maintenance, examination and testing
The occupier should ensure that the door hardware, safety devices and safety systems are regularly maintained to the manufacturer´s specification by suitably trained personnel. Staff should be trained in correct operation of the doors and also in emergency procedures.
Safe operation of the installation should be ensured by checking the equipment and safety devices on a daily basis in a thorough and systematic manner.
Maintenance Engineers must be qualified to work on automatic doors to BS 7036 (doors fitted before April 2013) or BS EN 16005 (doors fitted after March 2013).
Automatic sliding doors must be formally inspected for maintenance in line with manufacturer's recommendations and have an annual safety inspection.
The occupier or caretaker of the building is required to undertake a weekly safety check.
If a fault is found which affects safe operation of the door, then the door operating equipment must be switched off and the door made safe.
Examples of equipment and devices which require a system of maintenance include emergency lighting, fencing, and fixed equipment used for window cleaning, anchorage points for safety harnesses, devices to limit the opening of windows, powered doors, escalators and moving walkways.
Cleaning and housekeeping
Automatic doors and gates need to be cleaned regularly and guide ways checked to ensure they are free of dust or other material which may affect free movement of the doors and gates.
The cost of not installing and maintaining automatic doors appropriately
You can be prosecuted if found to contravene the legislation. This may lead to a fine or imprisonment.
References
BSI (2001) BS EN 12453: 2001 Industrial, Commercial and Garage Doors and Gates. Safety in Use of Power Operated Doors. Requirements (London: British Standards Institution)
BSI (2012) BS EN 16005: 2012 Power Operated Pedestrian Doorsets. Safety in Use - Requirements and test methods (London: British Standards Institution)
BSI (2012) BS EN ISO 7010: 2012 + A5:2015 Graphical Symbols. Safety Colours and Safety signs. Registered Safety Signs (London: British Standards Institution)
BSI (2014) BS 7036-0: 2014 Power Operated Pedestrian Doorsets. Safety in Use - Code of Practice for Risk Assessment and Risk Reduction (London: British Standards Institution)
TSO (1992) Workplace (Health, Safety and Welfare) Regulations 1992 No. 3004 (London: TSO) See http://www.legislation.gov.uk/uksi/1992/3004/contents/made
TSO (2008) Supply of Machinery (Safety) Regulations 2008 No. 1597 (London: TSO) See http://www.legislation.gov.uk/uksi/2008/1597/pdfs/uksi_20081597_en.pdf
Further Reading
BSI (2008) BS 9999: 2008 Fire Safety in the Design, Management and Use of Buildings (London: British Standards Institution)
BSI (2009) BS 8300: 2009 + A1:2010 Design of Buildings and their Approaches to Meet the Needs of Disabled People. Code of Practice (London: British Standards Institution)
BSI (2015) BS 7273-4: 2015 Code of Practice for the Operation of Fire Protection Measures. Actuation of Release Mechanisms for Doors (London: British Standards Institution)
HSE (2013) L24 Workplace (Health, Safety and Welfare) Regulations 1992. Approved Code of Practice and Guidance (London: HSE) See http://www.hse.gov.uk/pubns/priced/l24.pdf
NBS (2010) Building Regulations 2010 Approved Document B - Fire safety: Volume 1 - Dwellinghouses (2006, amended 2010 and 2013) (London: HM Government) See http://www.planningportal.gov.uk/buildingregulations/approveddocuments/partb/bcapproveddocumentsb/bcapproveddocbvol1/#Download
NBS (2013) Building Regulations 2010 Approved Document B - Fire Safety: Volume 2 - Buildings other than Dwellinghouses (2006, amended 2010 and 2013) (London: HM Government) See http://www.planningportal.gov.uk/buildingregulations/approveddocuments/partb/bcapproveddocumentsb/bcapproveddocbvol2/#Download
NBS (2013) Building Regulations 2010 Approved Document M: Access to and Use of Buildings (2013) (London: HM Government) See http://www.planningportal.gov.uk/buildingregulations/approveddocuments/partm/approved#Download
NBS (2014) Building Regulations 2010 Approved Document L2A: Conservation of fuel and power in new buildings other than dwellings (2014) (London: HM Government) See http://www.planningportal.gov.uk/uploads/br/BR_PDF_AD_L2A_2013.pdf
NBS (2015) Building Regulations 2010 Approved Document L2B: Conservation of fuel and power in existing buildings other than dwellings (2015) (London: HM Government) See http://www.planningportal.gov.uk/buildingregulations/approveddocuments/partl/approved#Download4
© CIBSE 2015