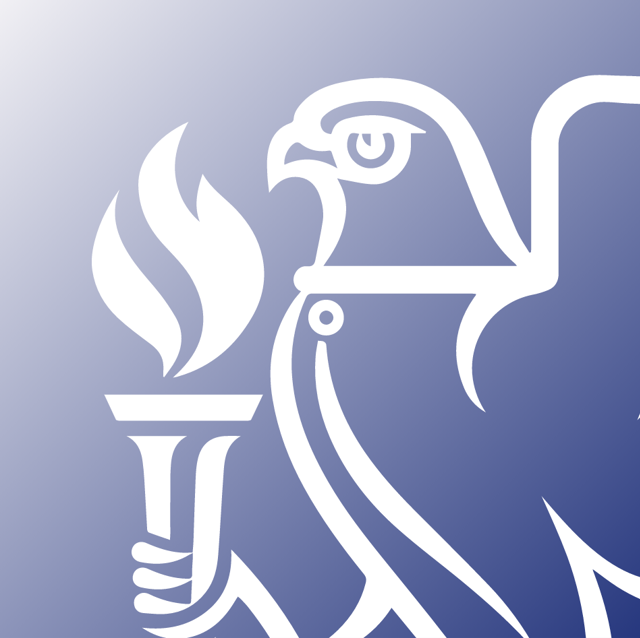 Please note the content of this document can be found below as part of this page. There is no hard copy or download required. 
CIBSE Top Tips Information Sheet 4: Escalators and Moving Walks
This information sheet is intended to help property operators, facilities managers and designers to understand how buildings are provided with escalators and moving walks, and what they can do to ensure buildings provide a healthy, comfortable and productive working environment in an energy efficient manner. By following the information provided, property operators, facilities managers, designers and employers will be able to demonstrate compliance with Regulation 19, Escalators and Moving Walkways, in The Workplace (Health, Safety and Welfare) Regulations 1992. Where there may be concern or areas of high risk then it is recommended that professional advice is sought.
Contents
Top Tips
There should be safe access to the machine and its components
The entry and exit areas are sufficient in area for safe use considering the expected volume of people
There is sufficient and effective lighting
Appropriate safety signs must be in place
The location of the machine and its surrounding are designed to prevent falls from voids
The installed machine meets the essential health & safety requirements of The Supply of Machinery (Safety) Regulations
The installed machine is affixed with the appropriate CE mark
Any signs or instructions for use are provided and clear
Adequate instructions for safe operation and use are provided
All relevant regulations are complied with
All relevant standards are considered
Consider location, risk assess to BS 5656-2
Consider weather and if internal or external installation
If shopping trollies to be used on moving walkways consider BS EN 115-2 Annex.
Introduction
Statistics of accidents and incidents demonstrate that escalators can pose a risk to users, and therefore require adequate management.
Proper design, commissioning, risk assessment and control, preventive maintenance, testing, inspection and thorough examination of escalators and moving walks are all critical to ensure longevity, reliability and, above all, safety.
Under the Workplace (Health and Safety) Regulations, escalators and moving walkways shall:
(a) function safely;
(b) be equipped with any necessary safety devices;
(c) be fitted with one or more emergency stop controls which are easily identifiable and readily accessible;
(d) where shopping trollies are used, install additional stop devices at least two metres back from the comb plates.
Guidelines for the safe operation of escalators and moving walks (walkways) have been prepared by the Safety Assessment Federation (SAFED) in consultation with HSE. The SAFED document provides considerable guidance on the duties and responsibilities of those who:
manufacture, supply and install escalators and moving walks
design premises where they are to be installed
own or manage premises in which they are installed, and
inspect and examine escalators and moving walks.
Although not subject to LOLER (The Lifting Operations Lifting Equipment Regulations 1998), these detailed guidelines recommend thorough examination of escalators and moving walks, normally at six-monthly intervals.
Design and installation considerations
Designers have a responsibility when designing the location and surroundings of a new escalator or moving walk to take into account the following:
the number of people likely to use the facility and hence the number of escalators or moving walks that are required
the flow of users on to and off of the equipment
queue depths and free space for users to circulate at entry and exit points
any specific attributes of the population who will use the equipment, if different from the statistical norm (e.g. will there be higher numbers of elderly or infirm users, or will users be carrying baggage)
provision of alternate means of vertical and/or horizontal circulation (i.e. lifts, stairs or ramps)
provision of signs to enable way-finding
consideration of the recommendations of BS 5656-2: 2004, in particular clause 7.3 (risks associated with location)
consideration of the recommendations of BS 7801: 2011
compliance with the Construction (Design and Management) Regulations 2015
compliance with the Supply of Machinery (Safety) Regulations 2008
all new escalators and moving walkways must comply with the Machinery Directive and therefore meet with all current industry standards.
Manufacturers, suppliers and installers of escalators and moving walks are required to ensure that:
the equipment provided and installed is safe and suitable for the purpose intended,
properly marked with a compliance mark to all the relevant and required European directives, having been properly tested for safety, and
provide sufficient and adequate instructions for safe operation and use.
In the UK, this duty requires compliance with, amongst other things, the Supply of Machinery (Safety) Regulations 2008. The harmonised standard BS EN115-1: 2008 provides a presumption of conformity to these regulations.
The escalator or moving walk should be supplied with a Declaration of Conformity by the manufacturer (supplier) and be retained by the manufacturer for at least 10 years after the last model is manufactured.
Maintenance, examination and testing
Duty holders should carry out simple visual checks periodically during the day and at start up, to confirm continued safe operation, and keep records of such checks including any defects reported and action taken. Note should be taken of the manufacturer's instructions or recommendations concerning any specific instructions. Suggested areas to be checked include:
A visual inspection of the escalator/moving walk for any deficiencies i.e. cracked glass or loose panels in order to identify obvious damage
Check all lighting
Check escalator and moving walkway stop buttons
Check that all walking surfaces are free from tripping or slipping hazards and for build-up of debris and other hazards
Check handrails pallet/step, balustrades, skirting and landing areas for damage
Check skirting/deflector devices are securely fixed
Check that the escalator/moving walk operates free from excessive noise
Check that the comb plates at the top and bottom of the escalator or at the ends of the moving walk do not contain broken teeth
Check that all safety pictographs are clearly visible.
Staff undertaking this task should be properly trained.
Duty holders are also responsible for ensuring that the escalator or moving walk is maintained so that its performance does not deteriorate to the extent that it puts people at risk. Competent maintenance organisations should be selected to carry out such work and they should carry out a suitable and sufficient risk assessment and use the appropriate techniques to assess the maintenance requirements. This would normally be by formal contract based on BS EN13015.
A thorough examination should not be confused with checks carried out during maintenance activities and does not replace any aspect of the maintenance requirements for escalators and moving walks. The two activities are complimentary and essential to the safe operation of escalators and moving walks and associated equipment.
Cleaning and housekeeping
Cleaning is considered an essential part of preventive maintenance and all parts of the interior of escalators and moving walks (e.g. pit, truss and underside of steps) shall be checked, and cleaned is appropriate, at regular intervals to the manufacturer's recommendations. If this action is not undertaken then debris and rubbish can accumulate, which will constitute a significant fire hazard putting people and property at risk.
Duty holders are responsible for arranging this activity and should note that this may not be included in a standard maintenance contract. Duty holders of escalators and moving walks should consider a programme of cleaning which includes immediate action, routine and deep cleaning.
All cleaning should be carried out whilst the escalator or moving walk is stationary and out of service and includes:
a) Immediate action will deal with spillages and the accumulation of debris, etc. as these significantly increase the risk of slips and falls. These should be cleaned up/removed, as soon as possible.
b) Routine cleaning will ensure that all surfaces including balustrades, handrails, panels, step or pallet or landing treads are free from debris, litter or spills which may increase the fire, slip, trip or breakdown risk of the equipment. Cleaning should take place after the equipment has been taken out of use at a frequency defined by a risk assessment.
c) Deep cleaning (internal) should be carried out by specialist contractors at a frequency determined by a risk assessment and dependent upon the design, use and environment in which it is situated.
For any cleaning process, care needs to be taken to prevent the ingress of water, especially where salt is used in snowy environments.
Duty holders should ensure a safe system of work is applied when any cleaning activity is undertaken.
Warning signage
Where appropriate, all necessary warning signs should be fitted.
The cost of not designing, installing, operating, maintaining and cleaning appropriately
Escalators and moving walkways are becoming more common for the easy, rapid transport of people. There are risks associated with their use. Detailed guidance and recognised standards are available to ensure risks are minimised. Failure to comply with these could incur a prosecution possibly leading to a fine or term of imprisonment.
References
BSI (2001) BS EN 13015: 2001+A1:2008 Maintenance for Lifts and Escalators. Rules for Maintenance Instructions (London: British Standards Institution)
BSI (2004) BS 5656-2: 2004 Escalator and Moving Walks. Safety rules for the Construction and Installation of Escalators and Moving Walks Part 2: Code of Practice for the Selection, Installation and Location of New Escalators and Moving Walks (London: British Standards Institution)
BSI (2008) BS EN 115-1: 2008 + A1:2010 Safety of Escalators and Moving Walks Part 1: Construction and Installation (London: British Standards Institution)
BSI (2010) BS EN 115-2: 2010 Safety of Escalators and Moving Walks Part 2: Rules for the Improvement of Safety of Existing Escalators and Moving Walks (London: British Standards Institution)
BSI (2011) BS 7801: 2011 Escalators and Moving Walks. Code of Practice for Safe Working on Escalators and Moving Walks (London: British Standards Institution)
EU (2006) Directive 2006/42/EC on machinery (and amending Directive 95/16/EC (recast)) (the Machinery Directive) (Brussels: European Parliament) See http://eur-lex.europa.eu/legal-content/EN/TXT/PDF/?uri=CELEX:32006L0042&rid=6
Safety Assessment Federation (2012) Guidelines for the Safe Operation of Escalators and Moving Walks (London: SAFED) See http://safed.co.uk/download/MTc3
TSO (1992) Workplace (Health, Safety and Welfare) Regulations 1992 No. 3004 (London: TSO) See http://www.legislation.gov.uk/uksi/1992/3004/contents/made
TSO (2008) Supply of Machinery (Safety) Regulations 2008 No. 1597 (London: TSO) See http://www.legislation.gov.uk/uksi/2008/1597/pdfs/uksi_20081597_en.pdf
TSO (2015) Construction (Design & Management) Regulations 2015 No. 51 (London: TSO) See http://www.legislation.gov.uk/uksi/2015/51/pdfs/uksi_20150051_en.pdf
Further Reading
BSI (2013) BS 5656-1: 2013 Safety Rules for the Construction and Installation of Escalators and Moving Walks Part 1: Examination and Test of New Escalators Before Putting into Service. Specification for Means of Determining Compliance with BS EN 115-1: 2008 + A1:2010 (London: British Standards Institution)
BSI (2014) BS 5656-3: 2014 Safety Rules for the Construction and Installation of Escalators and Moving Walks Part 3: Examination and Test of New Moving Walks Before Putting into Service. Specification for Means of Determining Compliance with BS EN 115-1: 2008 + A1:2010 (London: British Standards Institution)
CIBSE (2010) Guide D Transportation Systems in Buildings (London: CIBSE) (ISBN 978 1 906846 16 9) (New edition expected Autumn/Winter 2015) See http://www.cibse.org/knowledge/cibse-guide/cibse-guide-d-transportation-systems-in-buildings
HSE (2013) L24 Workplace (Health, Safety and Welfare) Regulations 1992. Approved Code of Practice and guidance (London: HSE) See http://www.hse.gov.uk/pubns/priced/l24.pdf
TSO (1996) Health & Safety (Safety Signs and Signals) Regulations 1996 No. 341 (London: TSO) See http://www.legislation.gov.uk/uksi/1996/341/pdfs/uksi_19960341_en.pdf
TSO (1998) Provision & Use of Work Equipment Regulations 1998 No. 2306 (London: TSO) See http://www.legislation.gov.uk/uksi/1998/2306/contents/made
© CIBSE 2015