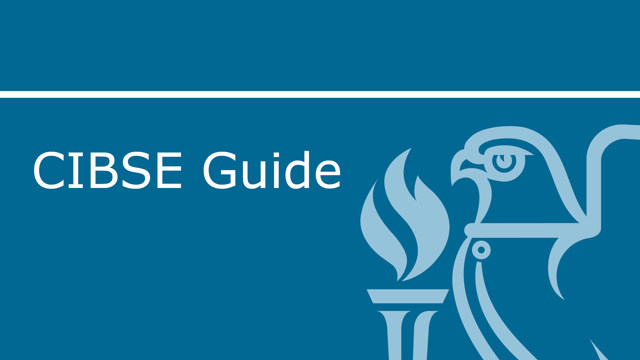 Fire safety engineering can mean many things to many people, and covers a wide range of levels of knowledge and competence as well as a diverse range of activities. The objective of this Guide is to present a package of measures which will reduce the potential for injury, death, property and financial loss to an acceptable level.
A concerted effort has been made to provide information within this Guide that can be used internationally. These references include codes, standards and guidance from the USA that are frequently used in the Middle East and Asia.
Fire safety engineering is a continually developing art and science, and users are advised to maintain a personal regime of professional development and to make use of new standards and techniques on an ongoing basis.
Legislation and guidance relating to fire safety is currently undergoing significant changes in the UK and in several other jurisdictions following recent fire events and, in the UK, publication of the 'Independent Review of Building Regulations and Fire Safety'. Users of this Guide are responsible for ensuring that they are aware of changes in guidance and legislation that may relate to their work in any jurisdiction, including proposed changes that may have a significant effect on designs currently under development.
Further guidance on facades:
The devastating fire at Grenfell tower in Kensington, London occurred as this Guide was nearing completion. A new chapter on fire safety and facades has been produced for this Guide; but guidance is developing in this area, and links to new guidance will be made available on this page on an ongoing basis.
In November 2018 changes were announced to Regulation 7 of the Building Regulations in England which ban the use of combustible material in the external walls of certain high-rise buildings in England, although a number of exemptions apply. In response to the new Regulation, as well as the revised statutory guidance in Approved Document 7, the Technical Committees of the Centre for Window and Cladding Technology (CWCT) and the Society of Façade Engineering (SFE) Fire Committee have worked together and consulted a number of parties to prepare guidance on the new Regulation. 
This guidance is due to be published by the CWCT shortly, and a link to this guidance will be provided here.
CIBSE also produced an update in December 2018 that may be useful:
Combustible cladding in high-rise residential buildings
Topics covered in Guide E: Fire safety engineering include:
Legislation
Building designation
Performance-based design principles
Application of risk assessment to fire engineering designs
Fire dynamics
Means of escape and human factors
Fire detection and alarm
Emergency lighting
Smoke ventilation
Fire suppression
Fire resistance, structural robustness in fire and fire spread
Firefighting
Fire safety management
Fire safety on construction sites
Fire safety of building facades (For further information on facades, see note above)
The Institution of Fire Engineers endorses this Guide with the following statement:
'Guide E provides a useful concise handbook of fire safety engineering which we know is of proven value to professional fire engineers. It is largely based on existing codes and guidance that professional fire engineers will be familiar with, although additional original material has been included where appropriate. The guide necessarily has a strong UK focus, but is intended for a global readership.'
Acknowledgements:
Principal authors: John Barnfield (Tenos Fire Safety Engineering), Gary Daniels (Hoare Lea), Hywel Davies (CIBSE), Andrew Foolkes (Tenos Fire Safety Engineering), Chris George (Falck), Chris Hallam (Hoare Lea), Roger Harrison (AECOM), Danny Hopkin (OFR Consultants), Martin J. Kealy (MKA Fire), Russell Kirby (FM Global), Sam Liptrott (Olsson Fire), Ben McColl (OFR Consultants), Dr Tim Nichols (Tyco Fire Protection), Andrew Nicholson (The Fire Surgery), Benjamin O'Regan (Qatar Rail), James Perry (Olsson Fire), Matt Ryan (The Fire Surgery), Martin Shipp (BRE), Brent Sutherland (AMEC), Nick Troth (Arup), Paul Watkins (Falck), Martin Weller (Atkins), Peter Wilkinson (Pyrology)
Contributors: John Barnfield (Tenos Fire Safety Engineering), Philip Close (Arup), Andrew Foolkes (Tenos Fire Safety Engineering), Benjamin O'Regan (Qatar Rail), Steven Porter (Tenos Fire Safety Engineering), Simon Robinson (WSP)
Steering Committee: Martin J Kealy (MKA Fire) (chair), John Barnfield (Tenos Fire Safety Engineering), Gary Daniels (Hoare Lea), Chris George (Falck), Roger Harrison (AECOM), Sam Liptrott (Olsson Fire), Andrew Nicholson (The Fire Surgery), Benjamin O'Regan (Qatar Rail), Martin Shipp (BRE), Brent Sutherland (AMEC), Nick Troth (Arup), Martin Weller (Atkins), Peter Wilkinson (Pyrology)