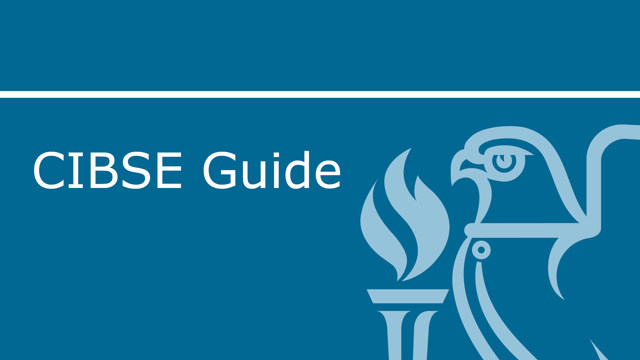 Note: Corrections have been issued to Guide G. These are detailed in the table of 'Corrigenda and reprints' below. This includes a link to allow you to download the Corrigendum as a separate document and which should be taken into account when using the Guide. All corrections will be incorporated in the downloadable pdf as soon as possible.
This third edition of CIBSE Guide G has been produced in collaboration with the Chartered Institute of Plumbing and Heating Engineering (CIPHE), and this is reflected in its new title: Public health and plumbing engineering. As such, it represents a complete revision of the previous edition plus the addition of new chapters. It has been updated to reflect recent changes to both water and sanitation standards within the UK, including developments in codes overseas.
The purpose of CIBSE Guide G: Public health and plumbing engineering is to provide guidance to practitioners involved in such sys tems. In addition to its core readership of public health designers and installers, this Guide should also be of interest to architects and authorities who, while not directly con cerned with public health engineering, need to understand the advice offered to them by specialists. The Guide will also be of great value to students embarking on a career or practising engineers and technicians who wish to enhance their knowledge through continuing professional development.
Since the second edition of CIBSE Guide G was published, various amendments to the Building Regulations, British Standards and the introduction of new codes have heavily influenced the content of this new edition. In particular, the emphasis on water conservation and sustainability has had an impact on many chapters, as well as resulted in the Guide being reformatted. The British Standard relating to both building and site drainage and water services has been updated and superseded by a BS EN and this again has affected many chapters. The opportunity has also been taken by chapter authors to carry out general updates and, in the majority of cases, extend the coverage of their chapters.
Corrigenda and reprints
Reprinted July 2017 incorporating correction to Figure 6.15
PDF amended November 2017 to incorporate correction to page 13-3 (Table 13.3).
PDF amended February 2019 to incorporate previously missing pages 2-47 and 2-48.
PDF amended December 2020 to amend stated values of daily demand for hotels are per bedroom, not per person and include omitted Simultaneous demand pipe sizing charts
The latest Corrigenda is available here
Contents:
1 Introduction and health and safety considerations
1.1 General
1.2 Purpose of the Guide
1.3 Contents of and scope of the Guide
1.4 Other sources of information
1.5 Health and safety
References
Bibliography (health and safety)
2 Water services and utilities
2.1 Cold water supply
2.2 Water treatment
2.3 Cold water systems
2.4 Hot water systems
2.5 Pipework design
2.6 Underground pipework
2.7 Legionnaires' disease
2.8 System maintenance
2.9 Operation
References
3 Sanitary pipework, accommodation and rainwater drainage
3.1 Introduction
3.2 Design considerations
3.3 Assessment of sanitary accommodation
3.4 Foul water drainage
3.5 Rainwater drainage
References
Bibliography
Appendix 3.A1: Nomograms for sizing of gutters
4 Underground drainage and treatment of waste water
4.1 Introduction
4.2 Principles of good design
4.3 Design of foul drainage systems
4.4 Pumped systems and vacuum systems
4.5 Sewage treatment
4.6 Surface water systems
4.7 Anti-flooding precautions
References
5 Conservation and sustainability
5.1 Introduction
5.2 Legislation and guidance
5.3 Water conservation
5.4 Harvesting, re-use and alternative supplies
5.5 Sustainable drainage
5.6 Flood protection
5.7 Living roofs
References
6 Pumps and pumping
6.1 Types of pumps
6.2 Variable speed pumping
6.3 Pump cavitation
6.4 Pressure surge (water hammer)
6.5 Cold water boosting in commercial buildings
6.6 HWS circulation
6.7 Sewage/foul water pumping
6.8 Wastewater pumping stations
6.9 Rainwater removal and flood protection
6.10 Fire protection
6.11 Water features, fountains and swimming pools
6.12 Geothermal and hydrothermal energy
References
7 Waste management systems
7.1 Introduction
7.2 Waste management in context
7.3 Policy, planning and legislation
7.4 Waste generation and storage
7.5 Design guidance
7.6 Waste management equipment
References
8 Gaseous piped services
8.1 Gas fuels
8.2 Non-medical compressed air
8.3 Medical gases
References
Bibliography (medical gases)
9 Steam and condensate
9.1 Introduction
9.2 Boilerhouse
9.3 Flow metering
9.4 Steam distribution
9.5 Steam trapping and air venting
9.6 Control of steam pressure
9.7 Pipeline ancillaries
9.8 Heat exchangers
9.9 Condensate removal and recovery
References
Bibliography
10 Swimming pools
10.1 Introduction
10.2 Design considerations
10.3 Water treatment systems
10.4 Water distribution design
10.5 Chemical water treatment
10.6 Pool hall conditioning
10.7 Operation and maintenance
References
Bibliography
11 Irrigation
11.1 Introduction
11.2 Horticultural considerations
11.3 Types of irrigation systems
11.4 System design considerations
11.5 Irrigation water
11.6 Irrigation plant
11.7 System components
11.8 Irrigation management and maintenance
Reference
Bibliography
12 Corrosion and corrosion protection
12.1 Introduction
12.2 Factors affecting corrosion
12.3 Assessment of corrosive environments
12.4 Prevention of corrosion
12.5 Chemical cleaning and passivation
References
13 Miscellaneous data
13.1 Introduction
13.2 Standardised systems of units
13.3 Conversion of units
13.4 Pipework data
13.5 Drawing symbols
References
Bibliography
14 Glossary of terms
Index
Acknowledgements
Steering Committee:
Chair (from May 2012): Paul Angus (Erbas: Engineers for Building Services (Asia Pacific)) Deputy Chair from May 2012): Carl Harrop (WSP) (from May 2012)
Chair (to May 2012): Steve Ingle (Ingle Project Design Ltd.)
Members: David Considine (Grundfos); Danny Davis (Chartered Institute of Plumbing and Heating Engineering); David Greenall (PHS Design); Allan Homewood (Mott MacDonald); Lynne Jack (Heriot-Watt University); Brian Johnston (Spirax Sarco); Derek King (Liverpool John Moores University); John Turner (Britewater International Ltd. Inc., Manila Philippines)
Other authors and contributors: Adam Wilson (WSP); Chris Doherty (Oventrop); Andrew Stokes-Roberts (Honeywell Control Systems Ltd.); Steve Tuckwell (WRAS Ltd.); Malcolm Wearing (CRM Rainwater Drainage Consultancy Ltd.); Lutz Johen (Aquality Trading and Consulting Ltd.); Amanda Norris (Ove Arup and Partners); Les Wilson (GHD Pty Ltd., Australia); Nigel Poole (Spirax Sarco); Roger Davey (Irritech Limited); Phillip Munn (Midland Corrosion Services Ltd.)