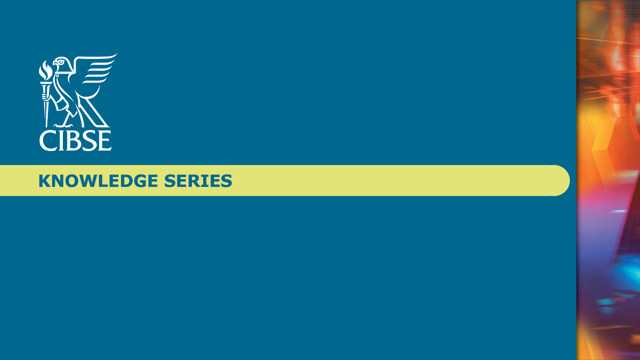 This guidance is intended to enable and assist the non-expert client, facilities manager and building user to:
Understand the functions and limitations of controls
communicate their needs and requirements to their engineers/advisors
It is also likely to be of interest to building services engineers involved in design, installation and commissioning as a tool that they may find helpful to use in discussion with clients, and provides students with an accessible introduction to the subject of controls. Detailed technical information can be found in CIBSE Guide H.

Note: CIBSE's Knowledge Programme Sub-Committee has reviewed this title (Summer 2018) and requested that users are made aware that some its content is out of date. Users should use the content with special care until updated knowledge is made available to replace it.
Contents:
1. Introduction
2. Controls and control systems
3. Control components
4. Control modes and functions - jargon buster
5. What do I want to control?
6. Developing a control strategy - what are the choices?
7. Key questions
8. Selected bibliography

Acknowledgements
Principal author: Gay Lawrence Race