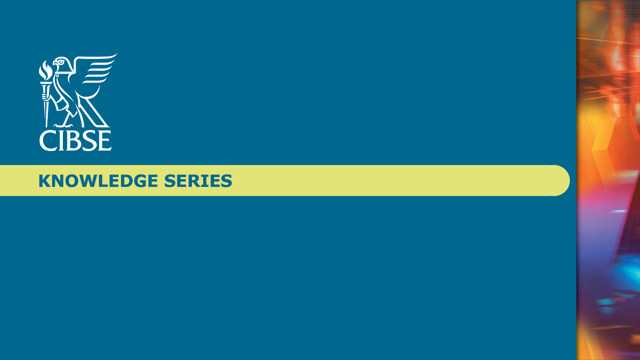 A practical guide to improving summertime comfort in buildings
This publication provides a practical introduction to the subject of overheating for building owners, managers and users. It explains why overheating may be 'uncomfortable' and what factors can cause overheating in offices and other buildings. It also gives guidance on how to minimise the risk of overheating in existing buildings and provides information on practical measures that can be applied including those that provide occupants with the opportunity to reduce individual discomfort.
The guidance in this publication is aimed primarily at non air-conditioned office buildings, although parts of it could also be applied to air-conditioned offices. Much of the guidance can be applied to other building types with similar occupancy patterns, such as schools and retail buildings. It is also applicable to dwellings.

This title is referenced in DECC Publication 'Guidance on Preventing Overheating in the Home - Identifying and Preventing Overheating when Improving the Energy Efficiency of Homes (June 2015)' - (which can be downloaded here).
Contents:
1 Introduction
1.1 Use of this guidance

2 Thermal comfort and overheating
2.1 What is thermal comfort? 
2.2 Key factors in thermal comfort

3 Overheating
3.1 What is overheating?
3.2 When is a building overheated?
3.3 Why do buildings overheat?

4 How to reduce overheating

5 Practical strategies to reduce overheating discomfort
5.1 Keeping the individual cool
5.2 Keeping the workspace cool

6 Conclusion

References
Bibliography
Appendix A: Keeping cool in a heatwave - top tips for building users 
Appendix B: Keeping cool in a heatwave - top tips for facilities managers

Acknowledgements
Principal author: Gay Lawrence Race