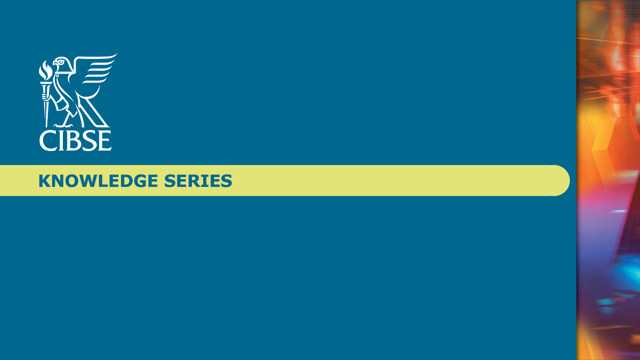 This document provides an introduction to owners, co-location developers, designers, constructors, operators and all those who have an interest in data centre design, operation and space planning. It gives an introduction to many of the concepts that require careful consideration.
This document is not intended to be a design tool, but should be used for guidance only as to the more significant issues that might be considered.
Over recent years data centres have gained greater significance and complexity in the way they are designed and engineered. They are not necessarily a commercial enterprise within themselves but more of a significant and necessary component in the way businesses perform and operate.
Contents:
1 Introduction
2 The function of a data centre
3 Site selection and building criteria
3.1 Introduction
3.2 Key considerations
3.3 Building design criteria
3.4 Risk analysis
3.5 Planning risks
4 Planning, site and space
4.1 Site planning
4.2 Space planning
5 Energy and sustainability
5.1 Energy strategy
5.2 Efficiency of IT equipment
5.3 Power usage effectiveness
5.4 Environmental benchmarking
6 Engineering systems design
6.1 Electrical services
6.2 Mechanical services
7 Air management
8 Fire safety
8.1 Fire safety systems
9 Network provision
10 Security
10.1 General security
10.2 Monitoring and control
11 Building construction
11.1 Professional team
11.2 Project procurement
11.3 Construction programme
11.4 Construction costs and cost plan
Data centres: an introduction to concepts and design
11.5 Mobilisation
11.6 Procurement schedule
11.7 Health and safety plan
11.8 Site facilities and procedures
11.9 Site procedures
Acknowledgements:
Authors: Jim Harrison, Paul Hood, David Hughes, Guy Hutchins, Colin Hyde, Phil Jolly, Mick Marshall, George Moss, Owen O'Connell, Mark Seymour, Alex Sharp, Arthur Spirling, Robert Thorogood, Robert Tozer and Brian Waddell
Contributors
Derek Allen, Christian Beier, Alan Beresford, Sophia Flucker, Leon Markwell, Ender Ozbeck, Mike Smith and Kevin Stanley
OTHER LINKS
A winner of the Ken Dale Travel Bursary, Luke Ramsay, researched and produced a report 'Low carbon cooling in data centres: barriers and opportunities'. The overarching aim for the research trip was to understand how the design and operation of datacentres can reduce their energy intensity using the case study of Julie's Bicycle. This report can be downloaded from here.
The Ken Dale Travel Bursary has been established by CIBSE to commemorate Ken Dale's contribution to the Institution and the building services profession. More information on the Bursary can be found here.