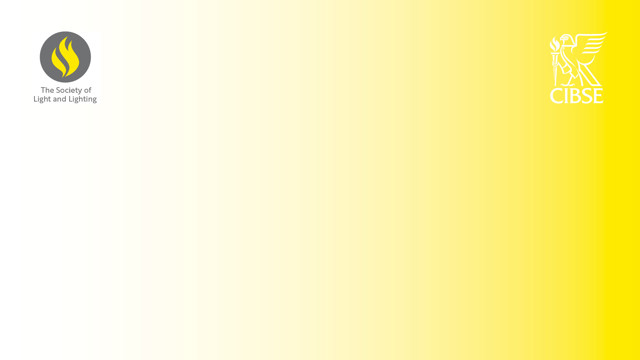 This is the second edition of LG14: Control of electric lighting. It sets out a logical approach for the professional designer to consider the consultation, design, specification, commissioning and handover of a lighting installation incorporating controls.
Luminaire and controls technology is advancing quickly and some forms of emerging controls technology have yet to prove themselves and become commonplace in the built environment. For this reason LG14 acknowledges the existence of these new technologies and future editions will incorporate design considerations as these technologies become proven and commonplace.
As other SLL Lighting Guides, the SLL Code for Lighting and the SLL Lighting Handbook are revised, the section(s) on controls contained within these other publications will be revised to align with LG14.
Contents:
1 Introduction
2 Lighting control products and techniques
2.1 Manual control 
2.2 Timed control 
2.3 Presence detection
2.4 Absence detection 
2.5 Detector operating characteristics 
2.6 Photocells 
2.7 Daylight linking
2.8 Constant illuminance adjustment
2.9 Dimming and regulation 
3 Approach to designing lighting control systems
3.1 The designer 
3.2 Importance of understanding how the space will be used 
3.3 User types 
3.4 Understanding user expectations 
3.5 Control philosophies
3.6 System types 
3.7 Designing for energy reduction, comfort or visual effect
3.8 Control for special locations 
4 Human interaction 
4.1 Introduction 
4.2 End user interaction 
4.3 End user expectations 
4.4 Classification of spaces and choice of lighting control 
4.5 Avoiding conflict 
4.6 System information and management 
4.7 Control interfaces
4.8 Manual override
5 Lighting control for visual effect and comfort
5.1 Introduction 
5.2 Visual enhancement of interior/exterior building features
5.3 Presentation spaces 
5.4 Integrative lighting 
6 Energy reduction through lighting control
6.1 Introduction 
6.2 Predicting lighting energy where lighting controls are incorporated
7 Integrated systems 
7.1 Introduction
7.2 Networked or centrally managed lighting control systems
7.3 Networked or centrally managed BMS
7.4 Integration of automatic testing and monitoring of emergency lighting luminaires
7.5 Network scenarios and configuration examples
7.6 Power over Ethernet (PoE)
7.7 Internet access and wireless lighting controls
8 Commissioning and handover
8.1 Introduction 
8.2 System set-up and commissioning 
8.3 System handover 
9 Case studies 
9.1 Places of worship
9.2 Education
9.3 Offices
9.4 External lighting
Author: Sophie Parry (Trilux Lighting Ltd.)