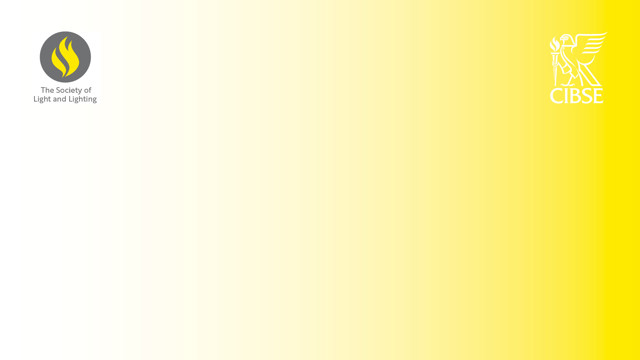 This third edition of SLL Lighting Guide 9: Lighting for communal residential buildings includes detail of new types of multiple-occupancy building, the latest findings on the effect of lighting on wellbeing, and advice on how to minimise obtrusive light from external lighting. All sections have been updated to reflect the switch to LED light sources.
This Lighting Guide is for the use of anyone involved in specifying luminaires and lighting systems for multi-occupancy residential buildings; it aims to provide practical guidance and demonstrate good practice.
Those responsible for communal residential buildings have to consider energy efficiency, safety and security as well as the welfare of people who live there.
This Lighting Guide provides practical guidance and demonstrates good practice with recommendations on how to meet statutory requirements whilst achieving a pleasant ambience for residents in their living areas.
Multi-occupancy residential buildings can consist of rented or private low or high-rise apartments; student accommodation; bed and breakfast establishments; social housing; NHS staff accommodation; boarding schools; children's homes; domestic violence refuges; substance abuse recovery units; bail hostels; and night shelters for the homeless. A major category is residential care homes, including retirement homes, sheltered housing, assisted living, extra care homes, nursing homes, dementia care units, and hospices.
This guide does not cover hotels, Ministry of Defence (MoD) housing, or the various types of secure accommodation (see chapter 21 of the SLL Lighting Handbook (2012) for details). Hotels generally have their own corporate specification for lighting; the MoD has specifications for its residential buildings, as do the operators of secure accommodation. Nevertheless, many of the spaces in these sectors are similar to other multi-occupancy residential buildings and so guidance in this publication will still be relevant. 
1.     Introduction
2.     Daylighting
2.1.     The benefits of daylight
2.2.    The need to control daylight
2.3.    Shading
3.      Interior lighting
3.1.     Private spaces
3.2.    3Escape routes, fire safety and security
3.3.    Communal spaces
3.4.    Recommended illumination levels
4.     Lighting particular to certain types of multi-occupancy buildings
4.1.    Residential care homes and extra-care housing
4.2.    Nursing homes
4.3.    Hospices
4.4.   Schools
4.5.    Modular student residences
4.6.   Maisonettes
4.7.    Flats with external corridors
4.8.   Hostels
4.9.   Children's homes
5.     Exterior lighting
5.1.     External spaces
5.2.    Controls
5.3.    Entrances
5.4.    Footpaths
5.5.    Car parks
5.6.   Perimeter security
5.7.    Gardens and feature artwork
5.8.    Suggestions for lighting
5.9.    Recommended exterior illumination levels
6.     Lighting controls
6.1.    General
6.2.   Switches
6.3.    Dimming
6.4.   Automatic switching
6.5.   Control systems
7.     Lighting and wellbeing
8.     Colour and decoration
8.1.    Colour schemes
8.2.    Types of finish
8.3.    Contrast
8.4.   Choice of colours
8.5.    Colour as an identifier
9.     Emergency lighting
9.1.    General
9.2.    Emergency luminaire types
9.3.    Emergency escape route lighting
9.4.   Open area lighting
9.5.    High-risk task area lighting
9.6.   Safety lighting during failure of the power supply
9.7.    Safety signs
10.   Energy efficiency
10.1.  Factors affecting energy efficiency
10.2. Sustainability
11.     Maintenance
11.1.    Determining maintenance factors for indoor lighting
11.2.   Maintenance factors for exterior lighting
11.3.   Environment
11.4.   Luminaire cleaning
11.5.   Room surface cleaning
11.6.   Disposal of luminaires at end of life
12.    Light sources
12.1.   Key characteristics
12.2.  Recommendations for use
12.3.  Light-emitting diodes (LEDs)
12.4.  Other light sources
12.5.  Colour rendering
12.6.  Lamp disposal and recycling
13.    Luminaire types and their uses
13.1.   Direct and indirect lighting
13.2.  Luminaire efficiency
13.3.  Luminaire safety
13.4.  General illumination of spaces
13.5.  Task lighting
13.6.  Exterior luminaires
14.   Legislation and key standards relating to lighting
Authors: Benedict Cadbury FSLL (Lampholder Lighting Design), Nigel Monaghan FSLL (Luminous Solutions Ltd.)
Peer reviewers: Sophie Parry (Thorn Lighting Ltd.), Paul Ruffles (Lighting Research & Technology)