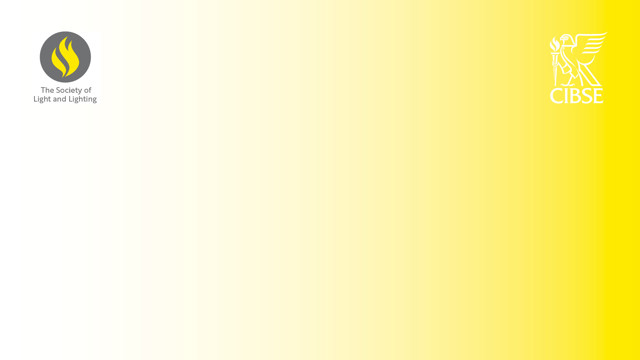 Lighting Guide 15 Transport buildings has been produced to assist designers working within transport environments to create effective lighting schemes that are energy efficient and enhance the passenger experience. These recommendations are aimed at those who have some experience of lighting design but need a deeper understanding of the specific requirements of transport lighting applications. It is also useful for clients commissioning designers, as the guide sets out key considerations which could form part of a working brief.
Lighting design requires many factors to be taken into account, and it is therefore necessary to follow the text from start to finish, in order to understand the criteria appropriate for a particular environment, and to understand the tasks that need to be considered. Across the range of transport systems and building types covered there are fundamental issues common to all, and the majority of the guidance is provided under the heading 'General design considerations'. This should be read with reference to the specific guidance for each building type or task.
The Guide should be used in conjunction with the relevant British Standard for each application, which will specify the quantitative lighting requirements and the SLL Code for Lighting, which provides further information on how to interpret these recommendations and implement them in practice.
The Guide covers all public areas of transport buildings and their related access environments such as airport terminal forecourts and railway station platforms. In staff areas used for operational purposes, where specific tasks require a particular lighting treatment, the requirements which differ from the general recommendations of the SLL Code for Lighting are specified.
The modes of transport included in the guide are:
Rail: both conventional surface, underground and light rail, including tramways with street running
Road: bus and coach stations, including transport interchanges, coach stands at service areas and roadside stops
Air: arrival and departure buildings and forecourts, terminal check-in and security areas, customs and baggage reclaim, lounges, movement routes and gate areas including automated 'people mover' transit systems
Water: ferry and cruise terminals and associated quayside areas and piers.
Guidance is also given in respect of the interface between road and rail vehicle lighting and the transport installations they serve. The Lighting Guide includes reference to the exterior lighting requirements of BS 5489 and emergency lighting as defined by BS 5266.
Contents:
Part 1: General design considerations
1.1 Identification of tasks
1.2 Design priorities
1.3 Design strategies
1.4 Architectural integration
1.5 Emergency lighting
1.6 Access and maintenance
1.7 Typical building areas
1.8 User group requirements
Part 2: Specific requirements by building type
2.1 Railways
2.2 Bus and coach stations
2.3 Airports
2.4 Ports and harbours
2.5 Multi-modal interchanges
2.6 Routes and structures for bicycles
Part 3: Specification of equipment, installation and maintenance
3.1 Luminaires
3.2 Light sources
3.3 Lighting control systems
3.4 Daylight design
3.5 Luminaires and lamp maintenance
3.6 CDM Regulations and risk assessment
3.7 Environment and energy use
3.8 Lighting and sustainability
3.9 Green Public Procurement
3.10 Product recycling and disposal
3.11 Environmental accreditation systems
3.12 Exterior lighting best practice: avoidance of obtrusive light
3.13 Design calculations and post-completion verification of design
3.14 Commissioning and final set-up
Appendix: other sources of information
Appendix A.1: Where to go for advice
Appendix A.2: Bibliography
Appendix A.3: Further reading
Acknowledgements
Task Group Chair: Keith Miller
Members: Diana Carolina Florian; Qiting Zhang
Contributors: Allister Burdett; Norman Emery; Rebekah Foote; Graham Gibbon; Allan Howard; Tulin Kori; David Mooney; Prof Stephen Potter; Alkestie Skarlatou; Chris Spence; Ian Watts