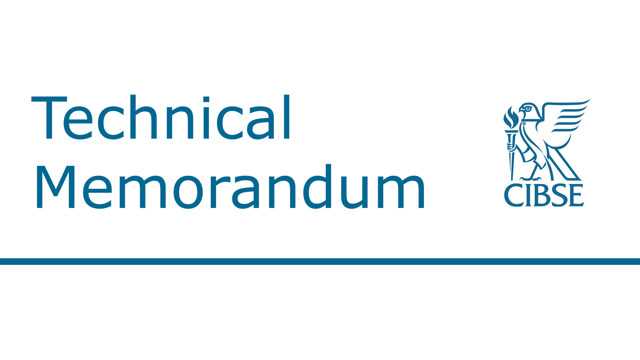 Part L 2006 requires that building owners be provided with summary information about a new or refurbished building, its building services and their maintenance requirements in a building log book. CIBSE TM31 explains what sort of information the log book should contain.
The CIBSE Building log book tool kit templates offer a standard format for the summary. This covers how a building is intended to work and how it is meant to be maintained and serviced. They also provide a means to record the energy use and maintenance of the services within the building.
Log books provide a simple, easily accessible summary of a new or refurbished building rather than the detail contained in O & M manuals. The easy way to show compliance with new Part L is to produce a building log book based on the template and guidance in CIBSE TM31. It gives detailed guidance on the scope, structure and contents of the log book, who should write it and who should keep it up to date. The CD-ROM includes standard templates and worked examples. For hard copy, copy purchasers note that this means that VAT is applied to the purchase price of this title.
Who is it for?
The TM31 is for everyone who is or will be seeking to develop a log book including:
Facilities managers
Building and building services designers
Those replacing or altering building services plant in existing buildings
Clients
Specialist O&M manual authors who want to offer logbooks as well.
Supplementary files
This publication is supported by a number of supplementary files that are freely available to all users. These include TEMPLATES for a standard log book and a shorter log book for small businesses - provided in Microsoft Word format.
Contents:
1. Introduction
- The purpose of building log books
- Statutory requirements
- Benefits of building log books
- Target audience
2. What is a building log book?
3. Relationship with other documents
4. Specifying the log book in the brief
5. Developing a log book
- How big should it be?
- What should the it look like?
- Who should produce it?
- When should it be produced?
- How many copies?
- Shell-and-core fit-out
- Multiple tenancies
- How long should it take?
- Design assessments
- Changes during the defects liability period
6. Using the CIBSE log book templates
- Keep a common style
- Template structure
- Obtaining a finished log book
- How to use the templates and examples
- Setting up energy logging
procedures
7. Three example log books
- Example 1: large air conditioned office
- Example 2: small naturally ventilated school
- Example 3: very small office
8. Using a log book
- Responsibility for the log book
- Who might use the log book?
- Where should it be kept?
- Keeping it up-to-date
- Logging energy performance
9. Log books for existing buildings
Acknowledgements
Principal author: P G Jones (Building Energy Solutions)
Original Task Group
Chair: Bryan Franklin
Members: John Armstrong (consultant); John Coppin (Arup); John Field (Target Energy Services); Peter Grigg (BRE); Ted King (Office of the Deputy Prime Minister); Alan Knibb (Alan Knibb Property Services); George Moss (CR Burgess Commissioning Ltd); Saud Muhsinovic (Fulcrum Consulting, for DTI); Jeff Sadler (BRESEC); Neil Woodcock (formerly AYH plc); Hywel Davies (CIBSE Research Manager)