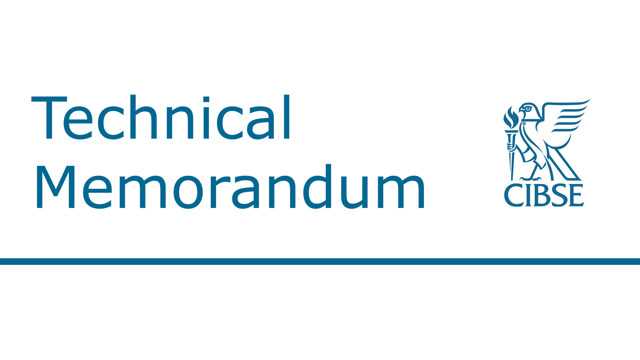 This Technical Memorandum (TM) aims to help building services engineers and other professionals working on the planning, design and construction of homes to:
understand and demonstrate good practice
understand the relevant guidance, tools and other resources available
contribute to delivering good practice as part of a wider design team.
For the purposes of this document, good practice is defined as the design and delivery of homes that are safe, fit for purpose, resource efficient, low carbon, comfortable, healthy, and easy to operate and maintain. Where possible, good practice should deliver lower capital and lifecycle costs. As well as the current needs of occupants, potential future needs should be taken into account when designing homes. Delivering good practice helps to protect both the public and the consultant.
This is the CIBSE's first significant source of guidance on the design of homes. It is important that we design homes that are comfortable, safe, resource efficient and support good health and wellbeing. Homes are not all occupied by engineers, therefore it is essential that building services installations are easy to understand, control and maintain.
The guidance can be applied to houses, apartments, student accommodation and care homes, both old and new. Whilst this document is predominately about designing good residential services it also covers the full project life cycle, from site analysis through to construction, handover and operation. It highlights the integrated nature of good practice design, where a multidisciplinary approach is often required. Hence it will be useful to clients, architects and constructors and, of course, building services engineers. Integrated design will require greater collaboration and understanding of the impacts of system selection and various decisions through the design, construction and subsequent occupation and operation of homes. This technical memorandum, and the reference documents highlighted within it, help identify the key issues.
Corridenda
This list shows Corrigenda issued since publication. Pages amended are detailed below.
Corrigenda and reprints
March 2018:  corrections to pages: iv & 36 (pie chart (a)
July 2018: corrections to pages: 16 (fig 8), 31 and 81
The July Corrigenda itself can be downloaded here.
the corrected Page 16 itself can be downloaded here.
All corrections are incorporated in the downloadable pdf available using the buttons above. Hard copies incorporate all corrections known at the time of that reprint and, if there are any subsequent corrections, a Corrigenda slip will be supplied with it.
Note 1: Also see the linked CIBSE title, TM59 'Design methodology for the assessment of overheating risk in homes (2017)' which is freely available as a pdf or can be purchased as hard copy here. 
Note 2: The downloadable pdf incorporates corrections to 2 typographical errors. These will be corrected in the hard copy in the first reprint.
Contents:
1 Introduction
1.1 Aims
1.2 Scope and intended readership
1.3 Structure
2 Context
2.1 Policies, regulations and standards
2.2 The performance gap
2.3 Climate change adaptation
3 Appointment, project briefs and design development
3.1 Utilising the expertise of the building services engineer
3.2 Project briefs
3.3 Design development
4 Design and compliance tools
4.1 Standard Assessment Procedure (SAP)
4.2 Dynamic simulation modelling
4.3 Passive House Planning Package
5 Key design considerations
5.1 Fitness for purpose
5.2 Integrated design
5.3 Site planning and passive design
5.4 Life cycle performance and costs
5.5 Retrofit considerations
5.6 Overheating
6 System design
6.1 Building engineering systems in homes
6.2 Space heating
6.3 Water heating
6.4 Ventilation
6.5 Cooling
6.6 Electricity
6.7 Lighting
6.8 Renewable power
6.9 Water and wastewater
6.10 Controls
7 Installation, commissioning and handover
7.1 Installation and commissioning
7.2 Handover
References
Index
Acknowledgements:
Principal authors: Tom Lelyveld (AECOM); Mary Livingstone (AECOM)
AECOM Project Team: David Ross (Project Director); Tom Lelyveld (Project Manager)
AECOM Content Contributors: Lee Barker-Field; Darren Bardsley; Tony Buckingham; Graham Bury; Alison Crompton; Paul Giles; Carmen Lau; Gary Marshall; Malcolm Orme; Howard Pile; John Trinick; Sam Underwood; Steve Vaughan; Pratima Washan; Matthew Whitehead
Case Study Contributors: Ashley Bateson (case study 4b); Tom Dollard (case studies 2, 6 and 8); Mark Elton (case study 1); Tom McNeil (case study 4a, case study 7)
TM60 Steering Committee:
Chair: Ashley Bateson (Hoare Lea)
Committee members: Lee Hargreaves (Vice Chair); Charlotte Booth; Sam Cox;Tom Dollard; Mark Elton; Barny Evans; James Johnson; Anastasia Mylona; Marc Primaroh
CIBSE Project Manager: Anastasia Mylona
Other acknowledgements
The Institution acknowledges the contribution of the CIBSE Homes for the Future Group.