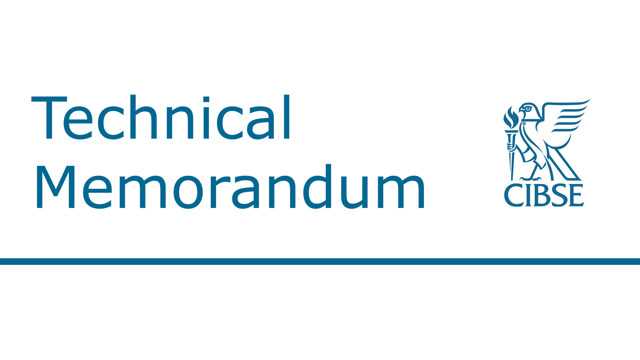 PLEASE NOTE: This document promotes best practice in the design of energy metering and submetering (not smart metering) in non-domestic buildings.
It will also help facilities managers to introduce metering and submetering in their existing buildings. To this end, it has been written for designers, owner-occupiers, landlords and the letting agents who act on their behalf, managing agents, tenants, office managers, facilities managers, and anyone else who can benefit from the energy data that meters and submeters can provide.
This edition of TM39 offers a cost-effective and practical approach to procuring energy metering systems. It should be used to optimise the metering strategy against cost, practicality, the value of the information gained and future energy savings. A step-by-step method is provided to assist in the selection of appropriate ways of metering energy use and the provision of information, including provision of a logbook, for building owners and occupiers.
This publication was first issued in 2006, based on the Energy Efficiency Best Practice Programme's General Information Leaflet GIL065, to provide guidance for designers of new non-domestic buildings on meeting the metering requirements of Part L of the Building Regulations. This revision provides good-practice guidance covering the general application of building energy metering, in addition to the metering requirements of the Building Regulations for England and Wales and for Northern Ireland, and the Scottish Building Standards.
Contents:
 
1         Introduction
2         Costs and benefits of submetering
3         Overview of TM39 metering methodology
4         Methodology
4.1         Step a: Select the TM39 boundary
4.2         Step 2: List all energy imported and exported across boundary
4.3         Step 3: List all energy-using items within boundary
4.4         Step 4: Decide which items should be metered
4.5         Step 5: Select appropriate meter for each item
4.6         Step 6: Decide location(s) of meter(s)
4.7         Step 7: Decide how the meters are to be read
4.8         Step 8: Review the metering strategy
4.9         Step 9: Specify, implement and commission the metering
4.10       Step 10: Documenting the strategy
4.11       Case study: Manchester Science Park: Kilburn House
4.12       Example from the CIBSE Carbon 60 Project
5         Analysis of meter readings
5.1         Display Energy Certificates
5.2         Landlord Energy Statement and Tenant Energy Review  (LES-TER)
5.3         Energy benchmarks
5.4         Energy assessment and reporting method
5.5         Demand profiling using half-hourly electricity data
References
Appendix A1: Case studies
Appendix A2: Alignment and synchronicity requirements for DECs

Acknowledgements
Task Group
Contributors: Quinten Babcock (Transport for London); Patrick Brown (British Property Federation); Robert Cohen (Camco); Christine Demanuele (Max Fordham LLP); John Field (Power Efficiency Ltd.); Richard Hipkiss (i-Prophets Energy Services Ltd.); Rob Hunter (Fulcrum Consulting); Graham Manly (Gratte Brothers Group Ltd.); Carlo Marras (Mitie Group PLC); Andy Stanton (Transport for London); Andy Vane (Bianco Sale Ltd.)
Referees Ted King; Tony Sung (NG Bailey); Kris Szajdzicki (Northern Design Ltd.); Ant Wilson (AECOM)