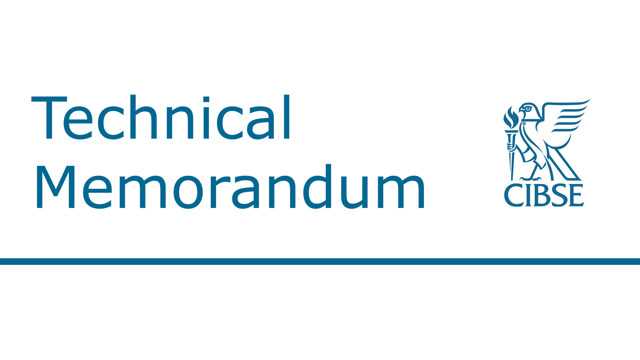 The Energy Performance of Buildings Directive (EPBD) was first adopted in 2002. The recast Directive, adopted in May 2010, replaced the original Directive from 1 February 2012 and will be progressively implemented from January 2013. The Directive requires Member States across Europe to put in place 'measures to establish a regular inspection of air conditioning systems of an effective rated output of more than 12 kW'.
In the UK separate legislation has been introduced in England and Wales, Scotland and Northern Ireland that requires building owners or managers to undertake regular inspections of air conditioning systems. The regulations and requirements relating to air conditioning system inspections for England and Wales have now been in place for over three years, and for a slightly shorter period for Northern Ireland and Scotland. The principle guidance for the inspections is contained in CIBSE TM44.
CIBSE TM44 is used as the guidance for air conditioning inspections in the UK, the Republic of Ireland, Malta and Gibraltar. The guidance is primarily intended to support inspections which are carried out for compliance with the EPBD, but will also be useful to anyone who wishes to assess the energy effi ciency of an air conditioning system.
With the benefit of the experience gained over the past three years, and to clarify some of the questions about air conditioning system inspections that have arisen over that period, the TM has been revised. The revision also takes into account the reporting templates produced by the Department for Communities and Local Government for the production of reports in England and Wales. These templates will also form the basis for statutory lodgement of air conditioning inspection reports, which will be required in England and Wales as from 6th April 2012 under amendments to the Energy Performance of Buildings Regulations 2007. The revision has also provided the opportunity to incorporate the separate legislative requirements for Northern Ireland and Scotland in the main text of the TM, rather than as separate addenda.
TM44 provides guidance on conducting an air conditioning inspection to satisfy the requirements of the Directive as expressed in the various regulations in the UK. The focus is on systems that use refrigerants to produce cooling. Some of the guidance may also be applicable to elements of other forms of cooling systems, such as those that use pipes or ducts built into the fabric of the building (e.g. cooled deck or ceiling slabs), or those which use aquifers or local water sources to provide cooling solutions.
TM44: 2007 is superseded by this new edition.
Go to the CIBSE Certification website for information on becoming a CIBSE certified air conditioning inspector or finding a CIBSE certified Air Conditioning Inspector.
Contents
1 Introduction
1.1 Purpose of air conditioning inspections
1.2 Purpose of this Technical Memorandum
1.3 Regulatory applications
1.4 Scope
1.5 Health and safety issues
2 The inspection process
2.1 Issues common to all systems
2.2 Packaged cooling systems: simple procedure
2.3 Centralised cooling systems: full procedure
3 Assessing system efficiency and sizing
3.1 Efficiency
3.2 Sizing
3.3 Assessment of ventilation performance
4 Factors relating to the provision of advice
4.1 Factors affecting air conditioning energy consumption
4.2 Cooling load reduction
4.3 Free cooling via condensers
4.4 Absorption cooling with CHP
5 Other sources of information
5.1 European standards
5.2 Empirical research results
5.3 European implementation lessons
References
Appendices
Appendix A1: UK regulations for air conditioning systems
Appendix A2: Current accreditation arrangements for air conditioning inspectors in the UK
Appendix A3: Explanatory notes for building owners and managers.
Acknowledgements
Principal author: Roger Hitchin
Task Group
Chair: Dr Hywel Davies (CIBSE)
Members: Simon Barnes (Sterling Accreditation); Phil Beschizza (Department for Communities and Local Government); Darren Bryant (Efficient Air Ltd.); Mark Cousens (Department for Communities and Local Government); Chris Dickson (EuroCool Ltd.); Mike Duggan (Federation of Environmental Trade Associations); Joe Glancy (Landmark); Andy Hawes (Burgess Group); Darren Jones (Low Carbon Europe LLP (Low Carbon UK)); Niraj Mistry (Stroma); Dr Andy Pearson (Star Refrigeration and Institute of Refrigeration); Carl Peat (Clouds Environmental Consultancy Ltd); Michael Reeves (SummitSkills); Catherine Simpson (Building Simulation Ltd./Quidos Ltd.); Mike Smith (BSRIA); Michael Tofts (NES Ltd.); Bob Towse (Building & Engineering Services Association); David Warriner (BRE)
Other acknowledgements: Katherine Higley (Department for Communities and Local Government); Jacob Andresen (Department for Food and Rural Affairs); Gerald Coulter (Department of Finance and Personnel (Northern Ireland))