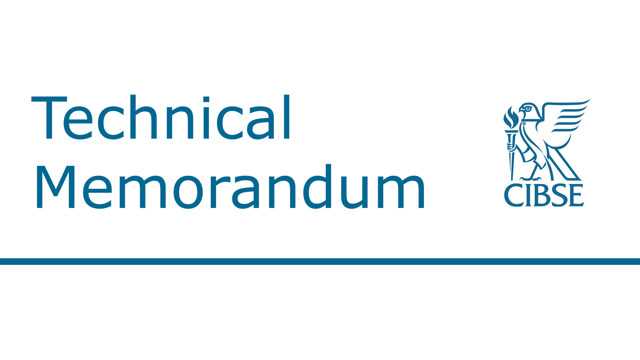 The case for refurbishment for buildings has to be made on an individual basis, and the drivers that exist are many. TM53 aims to assist the understanding of the buildings and systems we may encounter and produce a common strategy in the analysis of options and solutions. Its aim is to maximise the opportunities presented when refurbishing non-domestic buildings.

When we consider refurbishment projects, be they whole buildings, areas or individual systems, the legacy issues of what was considered best practice of its day will typically be less than current expectations. This difference, which will exist in areas of performance, standards and efficiency, is recognised as the biggest area of opportunity for the United Kingdom to reduce its carbon consumption in the built environment. It is an area where individual occupants' expectations of comfort where previously unattainable can be made possible, and it provides the possibility of making dysfunctional facilities suitable for contemporary and future demands.

To successfully complete a refurbishment project an appreciation of the existing building and its services needs to be undertaken, such that the limitations and possibilities can be assessed. This publication aims to support that information gathering process by identifying the building features and systems that may be unfamiliar to many engineers.

It is probable that a refurbishment project will combine improvements to the building envelope as well as the building services systems and this publication aims to assist engineers in their evaluations such that the investment delivers in all areas of performance, comfort, legislation compliance and carbon emission reduction.

It is hoped that the guidance contained in this publication will support engineers in their approach to all types of non-domestic building refurbishment projects. It recognises that the built environment incorporates offices, schools, retail environments, hotels, hospitals and leisure centres and that not every circumstances can be noted or solution discussed. However, its approach can be applied to all building types. By cross referencing other guides and standards, the details that are available elsewhere do not need to be repeated in this memorandum.

Overall, this publication aims to support rather than direct engineers, and through its use more opportunities can be realised and, individually, engineers can look on their achievements and celebrate the success of converting old facilities into splendid buildings.
 
Contents:
1 Introduction
2 Context
2.1 Regulatory framework
2.2 Green economy
2.3 Fuel security
2.4 Fuel price
3 Building design considerations
3.1 Pre-refurbishment surveys
3.2 Construction
3.3 Refurbishment challenges
3.4 Refurbishment brief development
4 Building services
4.1 Mechanical services
4.2 Electrical services
4.3 Public health
4.4 Building controls
4.5 Data and communications
4.6 Lifts
4.7 Economics of building services refurbishment

5 Commissioning and handover
5.1 Commissioning strategy
5.2 Seasonal commissioning
5.3 Handover strategy
5.4 Post occupancy evaluation

References

Index

Acknowledgements
Principal author: Associate Professor Mark Jentsch (Bauhaus-Universität Weimar, formerly of University of Southampton)

Task Group
Chair: Mike Goodwin (Dunwoody LLP)
Members: George Adams (SPIE Matthew Hall); Prof. Phil Banfill (Heriot Watt University); Richard Davies (Jacobs, formerly of NG Bailey); Steve Goymer (Turner & Townsend plc); Gary Hird (John Lewis Partnership); Dr Patrick James (University of Southampton); Associate Prof. Mark Jentsch (Bauhaus-Universität Weimar, formerly of University of Southampton); Barry Knight (Emerson Climate Technologies); Bob Player (John Lewis Partnership); Steve Wilson; Bill Wright (Wright Energy and Environment Ltd.)
Referees: David Hughes; Mark Hutchinson; Doug King