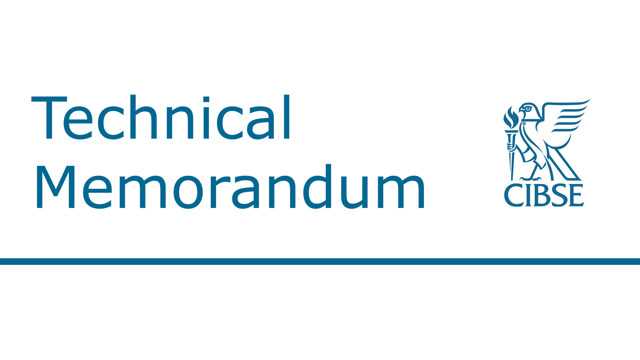 Resource security is becoming more of an issue, with risks affecting the availability and price of materials essential to industry. Construction clients are becoming increasingly interested in resource efficiency, particularly in terms of the embodied energy of buildings. Most research into resource efficiency and embodied energy has focussed on building structure and fabric, specifically excluding building services. Building services represent a significant proportion of the materials used in a building. Plant and equipment typically use a high proportion of steel, aluminium, plastics and copper in their construction and use rare earth elements for key components such as permanent magnets in motors and phosphors for lamps.
 
There has been limited research or focus on the resource efficiency of building services in terms of the impacts of manufacturing, construction, maintenance and disposing of the equipment at end of life. TM56 aims to set out the current situation and to raise the issues relating to resource efficiency, rather than providing all the answers to this complex subject.
 
The document aims to:
help engineers and consultants to understand the principles and importance of resource efficiency

provide guidance on principles and tools relating to resource efficiency

set out opportunities to improve the resource efficiency of building services.
---
Sarah Clayton, Head of Products and Services, WRAP writes:

This Technical Memorandum will help develop greater clarity and certainty around resource efficient, low carbon solutions for the entire sector. Now is the time for the industry to capitalise on the opportunities that will arise by showing construction clients the way to reduce capital costs and limit their exposure to price volatility and supply risks. All while developing a built environment that is better for people and the environment.
 
Contents:

1 Introduction
 
2 Aims of this document
 
3 Scope of this document
 
4 Why resource efficiency?
4.1 Setting the scene
4.2 Resource efficiency and energy efficiency
 
5 Defining resource efficiency
5.1 The definition of resource efficiency
5.2 Resource efficiency of building services
 
6 Materials in building services
6.1 Critical materials
6.2 Recycling of materials
6.3 Environmental impacts of materials
 
7 The drivers for resource efficiency
7.1 Price volatility and project risks
7.2 Cost savings
7.3 Regulations and policy
7.4 Clients
 
8 Assessment and tools
8.1 Life cycle assessment (lca)
8.2 Environmental Product Declarations
8.3 Standards for life cycle assessment and developing epds
8.4 Embodied energy/carbon
 
9 Embedding resource efficiency in the project
9.1 Embedding resource efficiency in the brief and contracts
9.2 The process of embedding resource efficiency in the project
 
10 Key principles for the sector
10.1 Circular economy approach
10.2 Key principles for building services
 
11 Opportunities for heating
11.1 Introduction
11.2 'Designing-out' heating
11.3 Systems design
11.4 Product selection
11.5 Opportunities for reuse of heating systems
11.6 End of life
 
12 Opportunities for cooling
12.1 Introduction
12.2 'Designing-out' cooling
12.3 Systems design
12.4 Product selection
12.5 Opportunities for reuse of cooling systems
12.6 End of life
 
13 Opportunities for ventilation
13.1 Introduction
13.2 'Designing-out' ventilation
13.3 Systems design
13.4 Product selection
13.5 Opportunities for reuse of ventilation systems
13.6 End of life
 
14 Opportunities for lighting
14.1 Introduction
14.2 'Designing-out' electric lighting
14.3 Opportunities for product component selection
14.4 Opportunities for reuse of lighting equipment
14.5 End of life
 
15 Opportunities for lifts and escalators
15.1 Introduction
15.2 'Designing-out' lifts and escalators
15.3 Systems design
15.4 Product selection
15.5 Opportunities for reuse of lifts and escalator systems
15.6 End of life
 
References
 
Index

Acknowledgements
Author: David Cheshire (AECOM)
Contributing authors: Simon Russett (Hoare Lea); David Weight (AECOM); Ant Wilson (AECOM)

Task Group
Members: Gareth Brown (WRAP); Hywel Davies (CIBSE); James Fisher (Fläkt Woods UK Limited); Roger Hitchin; Jeff House (Baxi); David Frise (B&ES); Simon Russett (Hoare Lea); Terry Shord (SPIE Matthew Hall); Georgina Taylor (WRAP); John Tebbit (Construction Products Association); Peter Thorns (Thorn Lighting Ltd.); Graham Wright (Daikin Airconditioning UK Ltd.)