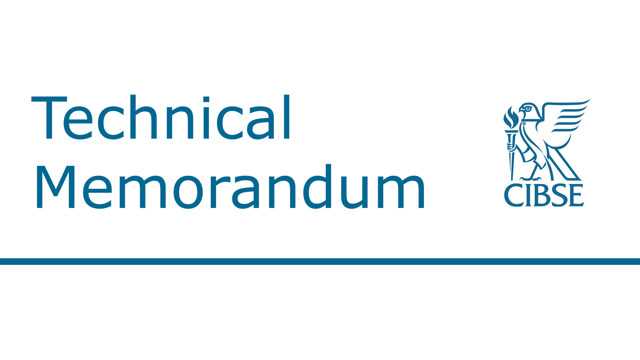 Standard

Rate

£

60.00

+VAT

Member

Rate

FREE
Download
The design and operation of buildings must be aligned with the drive to low energy and net zero carbon targets, including the UK's legal obligation under the Climate Change Act 2008 to reach net zero carbon by 2050. A key part in meeting this obligation involves nearly eliminating the carbon emissions associated with, and reducing energy usage and losses in, all aspects of the built environment. Greater electrification of building services, coupled with energy efficiency and a low carbon electricity supply system, is one of the key solutions, but brings the need for new and enhanced guidance for effective delivery.
The increased electrification of building will have significant implications for the design and operation of buildings and their technical services systems. Electricity is currently much more expensive than fossil fuels at the point of use in part because it carries the costs of grid decarbonisation. This may change in the future, in the meantime this could run the risk of heavy increases in energy bills without well-considered design.
This Technical Memorandum provides initial guidance pertinent to the design and operation of building electrical services that focus on the drive to net zero carbon, and to start to raise the understanding and knowledge of all engineers involved in the design process around the implications of this.
It is important for engineers to remain up to date on best practice and the emergence of new technologies, systems and protocols to facilitate effective and safe design and operation of buildings and communities. This paper highlights key areas where further guidance and research will be required, and where engineers need to be aware of emerging practices, and the future evolution in the guidance.
Table of Contents
1 Introduction
2 Scale of the challenge: why a step change is needed
2.1 Heat challenge
2.2 Transportation challenge
2.3 Overall electricity system
2.4 New opportunities and challenges in operation
3 Overarching strategies and performance metrics
4 Thinking beyond the building boundary
4.1 Connection to and interaction with the network
5 Strategies at building level
5.1 Design
5.1.1 Reducing demand
5.1.2 Plant sizing for low energy buildings
5.1.3 Demand flexibility
5.2 Considerations for operation
6 Electrical energy storage and generation systems
7 Data considerations
7.1 Data protection and ownership
7.2 Design stage considerations for data collection and storage
7.3 Data analytics
7.4 Data access, sharing and performance analysis
8 Future guidance and research
9 References and sources of further information
9.1 References
9.2 Sources of further information
TM67 Working Group: Tony Day (independent consultant) (Chair); Stephen Bayliss; Richard Brimfield (Hoare Lea); Julie Godefroy (CIBSE); Jason Horner (Hilson Moran); Tom Lelyveld (AECOM); Roger Macklin (Hoare Lea); Jo Southernwood (Carbon Minded); Leon Markwell (Institution of Engineering and Technology); Daniel Neasham (Lendlease); Luke Osborne (ECA); Chris Twinn (Twinn Sustainability Innovation); Chris Worboys (Etude)