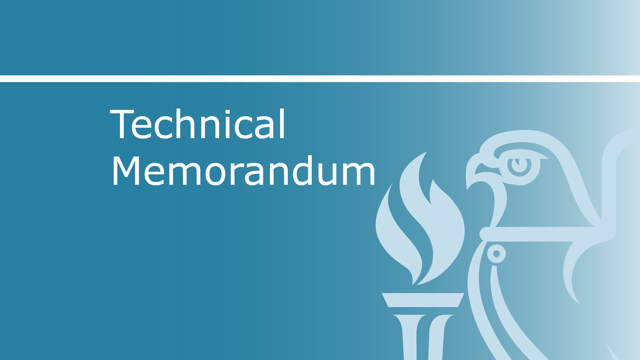 Indoor environmental quality (IEQ) has become a prominent topic in the building sector. This has led to a broadening of the scope of design guidance – which until recently had primarily focused on energy demand reduction – towards the inclusion of human-centred parameters such as comfort, health and wellbeing. The National Engineering Policy Centre's 2022 report Infection Resilient Environments: Time for a major upgrade shows how important a topic this has now become. Major building rating schemes now include IEQ in their assessments, either as standalone certifications or within broader remits. However, as the focus shifts from the building fabric to human inhabitants, it becomes ever more important not to rely solely on models and simulations. To deliver effective results, assessments of IEQ need to be performed during the operational stage and for a prolonged period of time – ideally over weeks or months – or, even better, they should become an integrated and permanent feature of a building system.
Thinking about IEQ monitoring as an integrated part of buildings' systems means that there need to be expert figures who design, commission and maintain such monitoring systems, and who can interpret and communicate relevant IEQ data to building owners and occupants. We believe that this role largely falls within the responsibility of a professional member of CIBSE, who acts in collaboration with facility managers, digital security experts and Internet of Things technicians.
This Technical Memorandum aims to provide a starting point for all building professionals, to help them get acquainted with the units and instruments used in monitoring thermal comfort, indoor air quality, luminous quality and acoustic quality, and with the infrastructure needed to properly manage the data flows deriving from them. Relevant case studies are provided for each of these areas of IEQ, including approaches that are still very much in development, to provide lessons on how to build upon and ultimately improve the quality of the buildings we all live in.
The main purpose of this guidance document is to give an overview of how data collected in real buildings can convey meaningful information about indoor environmental quality (IEQ). This guidance is primarily aimed at professionals within the building and construction sector who are approaching the world of sensors and environmental data for the first time, as well as at conscientious landlords who are assessing the value of monitoring their properties.
The design and management of a system for continuous measurement of IEQ directly concerns building services engineers and allied professions. The management of the indoor environment falls within the domain of building services engineers and their involvement in tasks such as measurement and data analysis is likely to grow with improvements to technology and changing expectations and regulations. This document is written for all building services specialisms, and specifiers are encouraged to seek out experts for complex or advanced implementations. The individual chapters of this document are meant to serve as primers on current technologies and recommendations.
Table of Contents
1.      Introduction
1.1.   Scope of this document
1.2.   Before monitoring starts: non-technical considerations for monitoring system design and operation
2.      Thermal comfort
2.1.   Units and performance metrics
2.2.   Instruments and sensors
2.3.   Sampling considerations
2.4.   Case study reflections
3.      Air quality
3.1.   Units and performance metrics
3.2.   Instruments and sensors
3.3.   Sampling considerations
3.4.   Case study reflections
4.      Luminous quality
4.1.   Units and performance metrics
4.2.   Instruments and sensors
4.3.   Sampling considerations
4.4.   Case study reflections
5.      Acoustic quality
5.1.   Units and performance metrics
5.2.   Instruments and sensors
5.3.   Sampling considerations
5.4.   Case study reflections
6.      Managing continuous sensing systems and their data
6.1.   Spatial and temporal granularity
6.2.   Integrating data into existing workflows and buildings
6.3.   Data-handling: transmission, storage and usage
6.4.   Hardware and protocols
6.5.   Emerging issues
Authors: Eleonora Brembilla, Delft University of Technology (chair); Francesco Aletta, University College London; Sani Dimitroulopoulou, UK Health Security Agency; Curtis Gubb, Cundall; James Hare, Arup; Jian Kang, University College London; Ruth Kelly Waskett, Hoare Lea; Alessandra Luna Navarro, Delft University of Technology, NL; Eirini Mantesi, Loughborough University; Anna Mavrogianni, University College London; Kostas Mourkos, Loughborough University; Tin Oberman, University College London; Parag Rastogi, arbnco Ltd; Samuel Stamp, University College London; Marcella Ucci, University College London; Edwin Wealend, Cundall
Acknowledgements: Francesco Anselmo, Google; Nigel Blades, National Trust; Nafsika Drosou, Midlands Net Zero Hub; John Mardaljevic, Daylight Experts; Chryssa Thoua, University College London
Peer Reviewers: Derrick R Crump, independent consultant; Rosa Maria Alsina-Pagès, La Salle – Ramon Llull University; Edwin Wealend, Cundall (chapters 1, 2, 4–6); John Fitzpatrick, Society of Light and Lighting (chapter 3)