Last week, CIBSE NZ held a networking event at the Birdcage Tavern in Auckland. Building services professionals shared their career highlights, proudest project and sustainability contributions to the industry, as well as details of their career pathway into Building Services Engineering.

Attendees enthusiastically contributed to this discussion and CIBSE NZ now has a fantastic pool of examples to share with school and university students as part of CIBSE's student outreach program.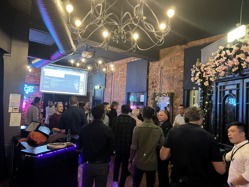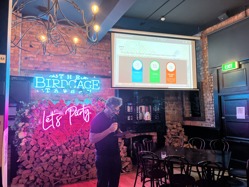 Around Australia and New Zealand, CIBSE is appointing STEM ambassadors to connect with students as young as primary school age right up to University to inspire the greatest young minds with the possibilities that a career in Building Services Engineering offers.

A special thanks to those who came along to the networking event and shared some personal stories with the group and to our network sponsor Waterware who outlined some key product lines, as a taster for a future in-depth technical session to be run online for a wider audience, and for providing the pizzas and refreshments.

CIBSE is looking for more stories and highlights from around the ANZ region.  

Share your story here to inspire the next generation of engineers.