The CIBSE Exchange is a new global discussion, designed to showcase some of the leading lights from the world of building services engineering. Launching on International Women's Day on 8 March 2022, this initial online conversation brings together leading engineers from a range of building services backgrounds to explore the future of the industry, opportunities for change and growth, and what can be done to support others on their career journeys.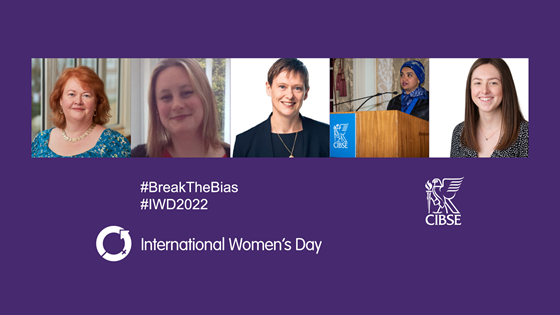 Providing a brief overview of their journey into building services engineering, the panellists enthuse about the ability to see the real-life impact of the work their work, citing this as a source of professional and personal motivation. Framing building services as the lifeline of the built environment, the focus turns to net zero transition and digital transformation in the move towards equitable, resilient, and green cities.

Hosted by Chief Executive of CIBSE, Ruth Carter, this first instance of the CIBSE Exchange brings together an international panel of speakers in Annette Ash, Principal Electrical Engineer for the University of Oxford and Chair of CIBSE group, Women in Building Services Engineering (WIBSE); Fiona Cousins, mechanical building services engineer and Principal, Arup in New York; Farah Naz FCIBSE, building services engineer leading sustainability and specialist services for AECOM in the Middle East, Africa and Saudi Arabia and Chair of the UAE Region; and Lucy Sherburn, consulting engineer at Fairheat and CIBSE ASHRAE Graduate of the Year.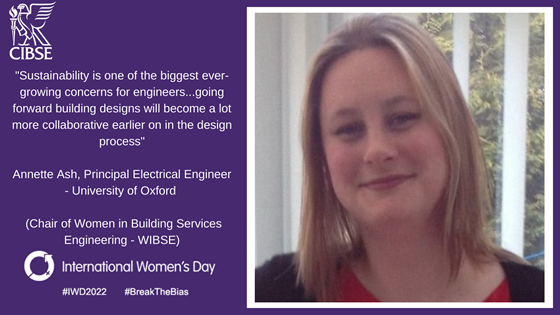 To adopt a growth mindset, Annette Ash highlights the importance of mentors and role models. With the right environment, comes the power and freedom to ask questions. Fiona Cousins highlights that whilst it is very likely that you know more than you might think, often innovation comes from curiosity and asking the right questions.

Addressing a perceived tendency to introversion amongst the engineering community, the panel discuss the need for a new and urgent approach to collaboration, calling for a broader focus on the changing role of engineers in the face of climate and social equity crises.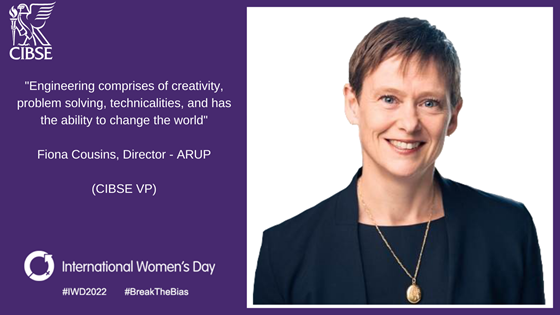 Referencing her CIBSE ASHRAE Graduate of the Year acceptance speech, Lucy Sherburn warned against inertia in the face of what may, at times feel like insurmountable challenges, highlighting the role of young engineers in embracing and working within an increasingly changeable landscape.

In discussing the skill sets required to build a better future, Farah Naz said:

"We are in a challenging and transformative time. There are two keywords for our industry and our profession, co-creation and collaboration. As building services engineers, it is important to understand that our horizons are expanding with the climate crisis and net zero transition."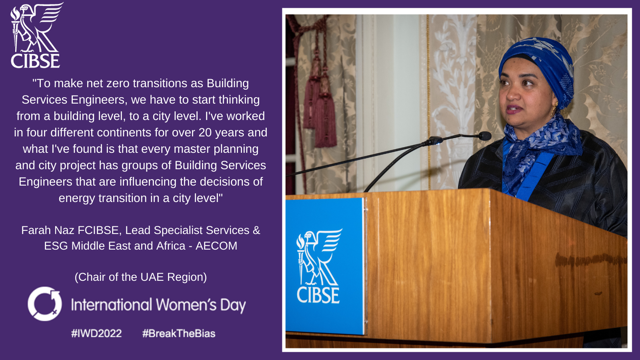 In what is being termed the decisive decade, we can no longer afford to work in isolation.  CIBSE is committed to facilitating conversations within its membership and the industry more broadly. As of June 2021, figures showed that only 14.5% of engineers are women. CIBSE has a responsibility to support and provide a platform for women in engineering, taking a stance to call out inequality and offering an inclusive environment for people to
thrive.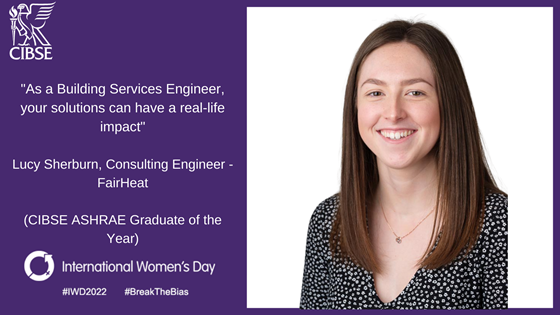 Watch the full discussion now 

Find out more about International Women's Day