On 17th October, The Society of Light and Lighting (SLL) welcomed teams of lighting professionals for the annual SLL Ready Steady Light competition, in association with Rose Bruford College and IALD.
SLL Ready Steady Light is one of the Society's flagship events. The competition provides a space for creativity and play, a return to the basics of design and engineering. Each year, the SLL welcomes teams of lighting designers, manufacturers, and students to create external lighting installations, using a limited selection of equipment and in only 180 minutes. The teams have to overcome challenges without a budget and within time constraints.
As always, there were three awards up for grabs. A panel of expert judges decided the winners of the SLL Technical and Artistic Award, supported by the IALD, with the coveted Peer Award decided by the contestants taking part.
Team Arup, led by Coleman Deady Ridge won the 2023 Technical Award, judged by Andrew Bissell, from Ridge and Partners and SLL Immediate Past President, Kael Gillam and Juan Ferrari from Hoare Lea. Arup's design was based on the four seasons, using different lighting techniques and colours to express the feelings and emotions of each scene.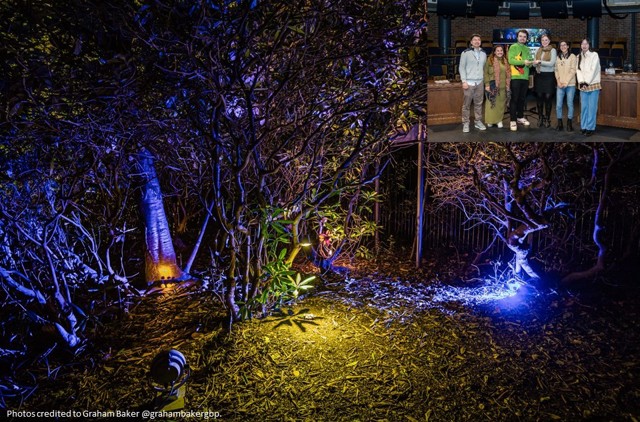 SLL Ready Steady Light 2023 Technical Award – Team Arup (Photos credited to Graham Baker @grahambakergbp). 
Team Xavio Design, led by Alessandra Bertolini, won the 2023 Artistic Award, judged by Emma Cogswell and Beatrice Bertolini from the International Association of Lighting Designers (IALD) along with Sofia Alexiadou Programme Director BA Creative Lighting Control, Programme Director MA Light in Performance and Freelance Lighting Designer. And the 2023 Peer Prize, a much-coveted award was judged by the contestants taking part. The inspiration for their design was the Mexican Día de los Muertos (Day of the Dead), using playful colours to create a joyful message and reflect the colourful Mexican celebration.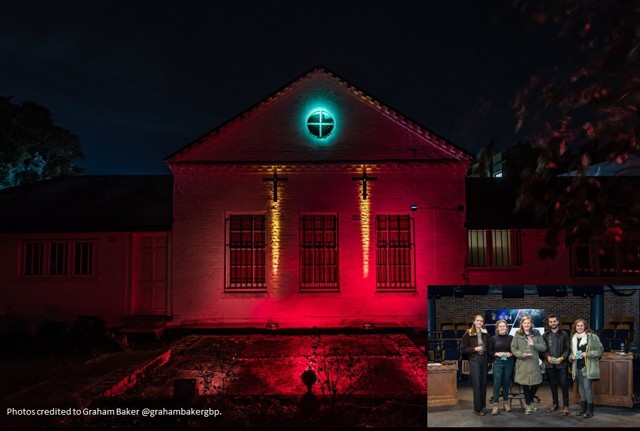 SLL Ready Steady Light 2023 Artistic and Peer Award - Team Xavio Design (Photos credited to Graham Baker @grahambakergbp).
Each year, SLL Ready Steady Light welcomes 3 teams from the UCL Light and Lighting MSc, and this year, a team from Rose Bruford College. It provides an opportunity for students to gain some hands-on experience, experimenting with lighting techniques and working alongside practising lighting professionals. 
The Society is committed to providing design practices, students, and lighting professionals with an opportunity to have fun and work together, with the added element of some friendly competition.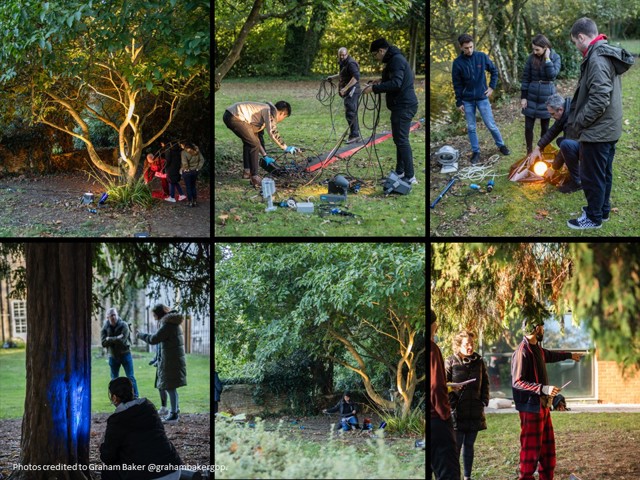 The Teams prepare their sites, designs and installations. (Photos credited to Graham Baker @grahambakergbp).
Each year, the Society puts out a call to lighting manufacturers who may wish to donate or loan equipment to Rose Bruford College, supporting their lighting education programme and students, along with future RSL events. If you are interested in finding out more about donating or loaning lighting equipment, please contact us at [email protected]. Thank you to this year's sponsors - Lumino Distribution Ltd, Urbis Schréder and Centre Stage Solutions.
Students enrolled in Rose Bruford College's Lighting and Design BA & MA courses support the event, allowing them to see lighting professionals working in this unique environment. The Society would like to give special thanks to Daniel Paget, who led the organisation of SLL Ready Steady Light 2023 and Ryan Dunnet, Project Technical Manager.
If you have any questions about Ready Steady Light 2023, please email [email protected]. Photos credited to Graham Baker @grahambakergbp.