There has been a lot of attention and change in the Australian construction industry recently, following the introduction of the NSW Design and Building Practitioners Act and the subsequent Building Confidence report, prepared by Shergold Weir in February 2019.  
The act introduces changes to the residential building design and construction process with the intent to restore consumer confidence. Engineering designs are required to be lodged by registered design practitioners and include a design compliance declaration. Contractors must provide a building compliance declaration for building work before an application is made for an occupation certificate for the building which the work relates. Prior to the design and construction process however, the focus on this narrative is how important the pre-project planning process is to ensure the project is setup for success, prior to the detailed design and construction phase.
So, what does the optimum approach to establishing a solid cost estimate and design business case look like? Should more emphasis be placed in project planning and preparation in order to establish and identify;
An accurate initial figure for capital outlay
A realistic program to complete the design and construction of the project
Key technical challenges that may lead to budget or program constraints
Environmental and safety concerns
At the commencement of a project, the initial cost estimate is predominantly derived from pre-determined square meter rates based on benchmarking similar facilities of size and complexity. This provides a broad order of magnitude total cost and often excludes technical constituent elements such as;
Infrastructure upgrades
Fire Engineering Building Code of Australia Deemed to Satisfy (DtS) alternate solutions
Site specific constraints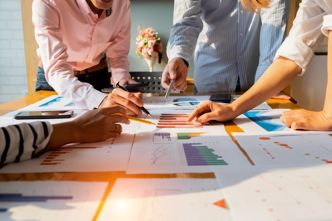 In order to ensure the construction budget estimate is accurate in delivering the full scope of the project, it is necessary to take a multidisciplinary approach to cost management.  This allows engagement with the entire design team early to ensure the cost plan includes items that can significantly increase the total cost.  The purpose of this exercise allows open discussion to explore unknown items, reduce the risk and bridge the gap between the true cost to build the desired outcome to the satisfaction of the client.
For refurbishments, an example is having a technical condition audit report completed prior to any design commencement. The key purpose of this document is to understand if major infrastructure upgrades are required, as part of the fitout works which may affect the project budget. With respect to greenfield sites, enabling works can be a costly component and undertaking a report into the costs associated with authority infrastructure requirements can save time and setup the main contract to focus on the building itself, rather than retrospectively investigating where the power, water, gas, etc may come from.
Common challenges quite often come from the requirement to upgrade existing engineering services systems to comply with current Building Code of Australia (BCA) and Australian Standard requirements. This can be a significant challenge given the scale of work required to bring existing infrastructure and equipment up to current code requirements. In addition, unknowns such as connectivity of new and old systems can be complex and take time to resolve. Connecting modern data communications, audio visual, security and fire systems into an existing building or precinct can uncover connectivity / interfacing issues between old and new and may require augmentation or upgrades of such services. It is critical to understand if any of these technical elements may impact on the project program, as delays of these systems retrospectively being adopted can become problematic for the entire project team.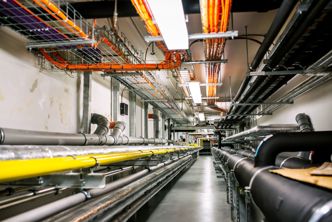 Additional effort in this kind of technical pre-planning has the advantage of being systematic and orderly and can avoid architects, engineering consultants and contractors having to re-design via the value management process to meet the budget, which can quite often delay the program.
Another important aspect to pre-project planning is having the users briefed on the design process in advance of the stakeholder engagement process with the design team, this will ensure the stakeholders come prepared to the design meetings with their key user requirements, saving time and potential critical after thoughts at the end of the design process or after the design has been completed.
An example is where the client has consulted their team internally to prepare a comprehensive business requirements document that clearly defines all aspects of the project including user requirements, key stakeholders and expected project outcomes.  
A design development report or business requirements document is, on occasions, available for the design team prior to design commencement, but this often outlines details at high level and often lacks definition of critical upgrades or quantities of equipment per area.
All successful projects rely on a well-defined, robust brief and this requires significant effort from the client-side users to ensure that the information provided within the brief meets the operational objectives of the project, hence it is vital spatial and workflow considerations are well thought through, as each department can have competing views on where and how design elements should be configured.
Typically, where development stakeholders are well organised from the beginning during the initial planning phase, this knowledge is transferred to the team of consultant professionals engaged to design the project, and is therefore critical to starting the project on the right track in terms of budget, program, environmental and safety activities.  Research in the construction industry has determined there is a direct link between the level of effort in pre-project planning and project success.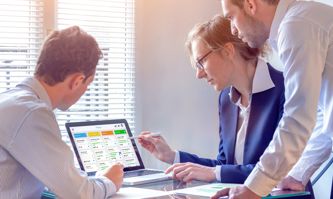 It is evident that when projects are setup well from the beginning the influence of the project's outcome is more predictable, and the project team have more control, as there is often less surprises as the project progresses into the construction and execution phase when expenditure is more significant. Where alterations and additions are required during the construction phase this can be costly and time consuming to realise.
An example of success is where effort is focussed on capturing all the organisation requirements and  there is no ambiguity on the project scope, resulting in a more accurate cost estimate, well informed project team and satisfied users knowing the brief has captured all the business requirements.
The government has clearly identified that poorly managed and constructed projects has become too common and there is at times an assumption that major projects will not be finished on time or come in under budget. When projects run into issues the pre-planning phase is often overlooked, as a possible contributor. The importance of not rushing through the planning stage can not be overstated, having a strong working relationship and aligned goals of being seen to be well organised and orderly from the start will reduce workplace stress, improve project team morale and will set the standard early in the process that should impact everyone involved throughout the project lifecycle.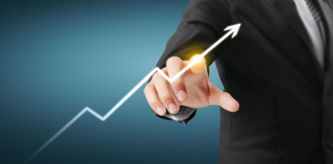 After considering these initiatives, a more optimum approach to establishing a solid cost estimate and design business case lies in greater effort associated with pre-project planning and preparation. Should there be more emphasis and resources available for developers and clients to use as a tool to pre-plan their projects well?
Next steps may be to establish a pre project planning framework and easy to access resources for businesses and developers to utilise when preparing for their project. It is clear a true multi-discipline approach to obtain accurate costings and understanding of the scope of works greatly benefits project outcomes, however more effort is required within the industry to drive change and setup projects for success early.

There are many challenges that all clients and design and construction teams face, and perhaps upon reflection we will see improvements in evaluating how setting up projects for success is vital and thus improving overall project outcomes.
Peter Skeen 
Team Leader Buildings & Places
Associate Director Electrical Engineer
M +61 408 355 684