Adrian Catchpole MBA B.Eng (Hons) CEng FCIBSE - President 2023/24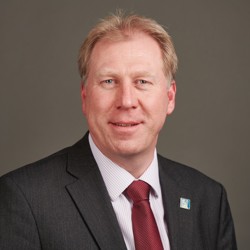 Adrian Catchpole, CIBSE President highlighted the need to inspire and support the next generation of engineers to help society solve the big technical and scientific challenges of today and tomorrow. 
Adrian Catchpole's Presidential Address - Taking a Lead
About Adrian Catchpole
Adrian is a director of Johns Slater and Haward where he is responsible for its NHS and university frameworks and for leading on sustainability issues. He has over 30 years experience of working on a wide range of projects and is an advocate of collaborative working throughout design and construction teams as a means of delivering buildings that work efficiently and effectively.