Standard

Rate

£

390.00

+VAT

Member

Rate

£

310.00

+VAT
Please note, the prices above are for training delivered up to the end of 2023. Our fees are increasing and will be as below for all training delivered from January 2024.  
Standard Rate
£430.00 ex. VAT
Members Rate
£340.00 ex. VAT
This one-day training course will provide you with the understanding of how to undertake required inspections of simple and complex air conditioning systems, according to the Energy Performance of Buildings Regulations 2007. This course will cover the requirements set out within CIBSE's Technical Memorandum: Inspection of Air Conditioning Systems (TM44) and the National Occupational Standards for Air Conditioning.
For more information about Air Conditioning Inspections and the process of becoming a certified Low Carbon Energy Assessor (LCEA) - Air Conditioning Inspector, please see the "Need to Know" section.
We encourage all of our delegates to make yourself aware of the registration procedures outlined on the CIBSE Certification website in advance of the training course.  
Learning Outcomes
On completion of the course you will:
Be able to produce Air Conditioning Energy Assessments to satisfy the Energy Performance of Buildings Directive
Provide a building owner with advice to save energy and monitor their carbon footprint
Identify areas where plant maintenance could be improved
Be able to offer an additional service for clients
Agenda for event
Time
Description
Introduction

Scope of the inspection required by the Energy Performance of Buildings Regulations

Factors affecting air conditioning system efficiency

Provision of advice

Preparation for the inspection

Energy consumption metering

Extent of the inspection

Guidance on good practice inspection and maintenance

Appropriate forms of inspection procedure

Inspection of packaged cooling systems

Checklist of pre-inspection information

Inspection process for packaged systems

Reporting

Inspection checklist

Inspection of centralised systems

Checklist of pre-inspection information

Inspection process for centralised systems

Reporting software

Inspection checklists

Assessing equipment sizing in relation to the cooling load

Estimating loads for packaged systems

Estimating loads for larger installations

Assessment of cooling capacity
Speakers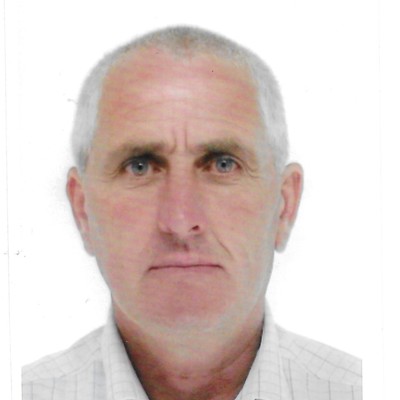 Kevin Noyce
Energy Consultant|Charnwood Assessors
Kevin Noyce is an Energy Consultant who splits his time between training on building and mechanical services and carrying out Efficiency and Condition Surveys at commercial premises.
Kevin is an electrical engineer by trade and has spent all of his career in the building and building service industry.
Kevin is a qualified Air Conditioning, Commercial, and DEC Assessor.
Meet the trainer: Get to know your trainers: Kevin Noyce, Building Services Explained trainer (cibseblog.co.uk)
Live Online - How to join:
This course will be hosted live online on Microsoft Teams.
A Microsoft Teams account is not required, you will be sent a link to join. 
You can choose to join on your preferred web browser, or if you already have the Microsoft Teams desktop app, click 'join meeting'.  You will then automatically join the course through the app.
Course Materials:
The course presentation and any additional materials will be sent to delegates once attendance is confirmed through a secure link hosted on Egnyte.
We are working towards being more sustainable, therefore we do not recommend materials to be printed. More information on our sustainability policy.
What is included?
-Full days training with an industry expert trainer 
-Note-making PDF course materials
-CPD Certificate 
-Open Book Documents
Two simple ways to book:
Card - Use the 'Book Now' button at the top of this web page.
Invoice - Please fill in the booking form here. Please note you are only booked onto the course once Training has processed the form.
* If you are having any difficulties please either email us at [email protected] or call, +44 (0)20 8772 3660.
Individuals that would like to be able to produce Air Conditioning Inspection Reports for clients to be compliant with the Energy Performance of Buildings Regulations will need to apply to be on a Government approved register.  
CIBSE Certification operates such a register and individuals with at least 2 years of relevant experience in the last 5 years can apply through the Approval of Prior Experiential & Learning (APEL) route to be certified and placed on the register.  For details on how to apply go to the CIBSE Certification website.
This course is not mandatory for the APEL route but will exempt you from completing some sections of the APEL application.
If you are hoping to certify as an Air Conditioning Inspector (ACI) it is important that you complete pre-APEL, before you complete a training course.
We recommend reading the following before starting this course:
Improving the Energy Efficiency of our Buildings: A guide to air conditioning inspections for buildings.