Standard

Rate

£

1320.00

+VAT

Member

Rate

£

1055.00

+VAT
Please note, the prices above are for training delivered up to the end of 2023. Our fees are increasing and will be as below for all training delivered from January 2024.  
Standard Rate
£1,450.00 ex. VAT
Members Rate
£1,160.00 ex. VAT
This three-day course covers a wide range of building services found in commercial buildings. The course looks at:
Energy Consumption and Electrical Services 
Electrical Generation and Renewables 
Ventilation and Heat Recovery 
Building Heating
Hot Water and Controls
Simple and Complex Cooling
Maintenance
Drainage, Water Services and Building Regulations 
Legislation and Statutory Requirements 
Renewable systems are included allowing the delegate to understand how they can have a considerable impact on the buildings energy use.
Learning Outcomes:
After this training course you will: 
Know how construction affects building services
Understand energy consumption within buildings
Gain an appreciation of electrical plant and equipment used in final distribution and circuits
Understand heating and cooling systems in buildings
Learn why heat recovery is important in efficient buildings
Appreciate the importance of legislation and record keeping
This is a great course for anyone who needs an overview of the variety of services that make up commercial buildings. This could include:
Facilities and Building Managers

Building Service Contractors

Project Managers

Mechanical & HVAC Engineers

Architects

Energy Assessors

Air Conditioning Inspectors
Agenda for event
Time
Description
Day 1
Session 1

Energy Consumption and Electrical Services 

• How new building construction affects building services 

• Buildings energy consumption 

• Electrical supplies and distribution 

• Electrical circuits 

• Fuse boards and circuit breakers 

Session 2

Electrical Generation and Renewables 

• Power Factor Correction 

• Voltage Optimisation 

• Combined Heat and Power (CHPs) 

• Uninterruptible Power Supplies (UPS) 

• Photo Voltaic Panels (PVP) 

• Lighting 

• Lighting Alternatives 

Session 3

Renewables

• Solar Thermal Hot Water 

• Photo Voltaic Panels 

• Wind Turbines 

• Transpired Solar Collectors 

Session 4

Ventilation and Heat Recovery 

• Fresh Air Requirements 

• Night Time Ventilation Strategy 

• Ventilation with enhanced thermal coupling to structure 

• Demand control ventilation 

• Plate heat exchangers 

• Heat pipes 

• Thermal wheels 

• Run around coils 

• Motors and Drives 

Day 2
Session 1

Building Heating

• Types of heating systems 

• Boilers 

• Heat Pumps 

• Under floor Heating 

• Electric Heating 

• Oil and LPG Boilers 

• District Heating 

• Radiant Heaters 

• Biomass 

Session 2

Hot Water and Controls

• Hot water supplies 

• Heating Controls 

• Building Managements Systems (BMS) 

• Smart Metering 

• Metering, Monitoring and Targeting 

• Data Logging 

Session 3

Simple Cooling

• Why Cooling is needed 

• Cooling Loads 

• Evaporative Cooling 

• Splits and Multi-Splits 

• Variable Refrigerant Flow (VRFs) 

• Indoor packaged cabinet 

Session 4

Complex Cooling

• Indoor Packaged Cabinet 

• Air Cooled Chillers 

• Water Cooled Chillers 

• Chilled Beams 

• Dry coolers and Cooling Towers 

Day 3
Session 1

Cooling Continued

• Air Handling Units 

• Variable Air Volume (VAV) 

• Constant Volume systems 

• Fan Coil Units 

• CRAC Units (Up-flow and Down-flow units in server rooms) 

• Phase Change Materials 

Session 2

Maintenance

• Condition of plant and equipment 

• Maintenance issues and how they affect system efficacy 

• Life of an asset. 

• Maintenance scheduling 

• F-gas Legislation 

Session 3

Legislation and Statutory Requirements 

• Energy Performance of Building Directive (EPBD) 

• Energy Savings Opportunity Scheme (ESOS) 

• Renewable Heat Incentive (RHI) 

• Legionella Bacteria Control 

• Regulatory Reform Fire Safety 

• LOLER – Thorough Examination & Inspections 

• Fixed Installation and Portable Appliance testing 

Session 4

Drainage, Water Services and Building Regulations 

• Plumbing and Drainage Systems 

• Rainwater Harvesting 

• Building Regulations 
Speakers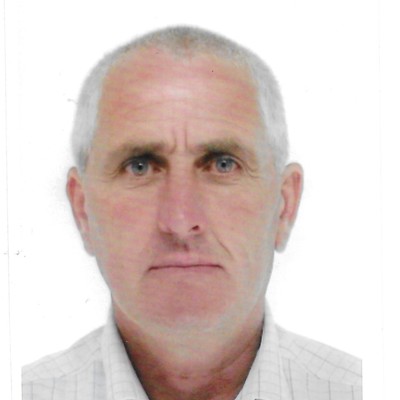 Kevin Noyce
Energy Consultant|Charnwood Assessors
Kevin Noyce is an Energy Consultant who splits his time between training on building and mechanical services and carrying out Efficiency and Condition Surveys at commercial premises.
Kevin is an electrical engineer by trade and has spent all of his career in the building and building service industry.
Kevin is a qualified Air Conditioning, Commercial, and DEC Assessor.
Meet the trainer: Get to know your trainers: Kevin Noyce, Building Services Explained trainer (cibseblog.co.uk)
Remote - How to join:
This course will be hosted live online on Microsoft Teams. A Microsoft Teams account is not required, you will be sent a link to join.
You can choose to join on your preferred web browser, or if you already have the Microsoft Teams desktop app, click 'join meeting'.  You will then automatically join the course through the app.
Face-to-Face:
The course location will be underneath the respective date, please make your way to the location.
Parking is not available.
Course Materials:
The course presentation and any additional materials will be sent to delegates once attendance is confirmed on the day of the course.
We are working towards being more sustainable, therefore we do not recommend materials to be printed.
What is included?
- Full day training with an industry expert trainer
- CPD certificate
- PDF course materials
- Lunch and refreshments**
**For face-to-face courses
Two simple ways to book:
Card - Use the 'Book Now' button at the top of this web page.
Invoice - Please fill in the booking form here. Please note you are only booked onto the course once Training has processed the form.
* If you are having any difficulties please either email us at [email protected].