Standard

Rate

£

390.00

+VAT

Member

Rate

£

310.00

+VAT
This training is intended to provide an overview and introduction to ductwork design and sizing, including the major components and materials, balancing and commissioning. The training is suitable for both trainee building services engineers and anyone else who requires a better understanding of ductwork systems and sizing, including the importance of correct sizing for energy efficient/low carbon operation of ventilation systems. This would include those involved in building services engineering and design, architects, installation and contracting, commissioning, and facilities managers. No previous knowledge of ductwork system design is required. In practice commercial ductwork sizing is usually undertaken with proprietary software which are not covered by this training.
Learning Outcomes
Delegates would be expected to learn the following:
The underlying concepts of duct pressures, resistance to airflow, noise and types of ductwork.
How to design a simple ductwork system and size and select appropriate ductwork.
An overview of how ductwork systems are balanced and commissioned.
Have an overview of other components in a typical ductwork system including fan types, filters, dampers and room air terminals.
Understand the building regulations requirements for energy and carbon emissions from ventilation systems.
Delegates would need to have a general understanding of building services including ventilation systems and an interest in learning the engineering principles of ductwork design. However, no previous specific knowledge of ductwork design is required.
Agenda for event

| Time | Description |
| --- | --- |
| 10:00 | Introduction |
| 10:15 | Key Concepts and Duct Sizing Methods |
| 11:15 | Coffee / tea break |
| 11:30 | Duct Sizing Exercise, Duct Distribution Systems and Fans |
| 13:00 | Lunch |
| 13:30 | Other Equipment, Room Air Distribution and Ductwork Types |
| 15:00 | Coffee / tea break |
| 15:15 | Dampers, Noise, Carbon Emissions, Commissioning and Balancing |
| 15:45 | Close – Q&A |
Remote - How to join:
This course will be hosted live online on Microsoft Teams. A Microsoft Teams account is not required, you will be sent a link to join.
You can choose to join on your preferred web browser, or if you already have the Microsoft Teams desktop app, click 'join meeting'.  You will then automatically join the course through the app.
Face-to-Face:
The course location will be underneath the respective date, please make your way to the location.
Parking is not available.
Course Materials:
The course presentation and any additional materials will be sent to delegates once attendance is confirmed on the day of the course.
We are working towards being more sustainable, therefore we do not recommend materials to be printed.
What is included?
-Full day training with an industry expert trainer
-CPD certificate
-PDF course materials
- Lunch and refreshments**
**For face-to-face courses
Two simple ways to book:
Card - Use the 'Book Now' button at the top of this web page.
Invoice - Please fill in the booking form here. Please note you are only booked onto the course once Training has processed the form.
* If you are having any difficulties please either email us at [email protected].
Speakers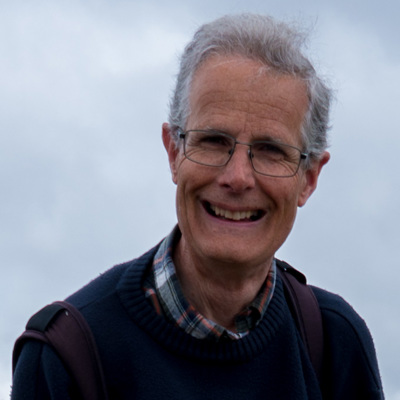 David Butler
Manager, HVAC Engineering and Testing, Building Research Establishment Ltd (retired)
David led a team of HVAC specialists involved in research, testing and consultancy relating to HVAC systems and equipment. He has over 30 years experience of designing and undertaking physical mock-up tests, laboratory testing and site investigation and consultancy on the performance and design of building conditioning systems. This included conventional HVAC systems and low energy and passive systems and heat pumps.
CIBSE Training reserve the right to make changes to the speakers or programme. The right is also reserved in absolute discretion and without further liability to cancel any seminar when fees paid will be refunded. Acknowledged bookings are firm. Cancellation up to 4 weeks before the course is subject to a charge of 25% of fees due, later cancellation is not accepted but delegate substitution is allowed at any time. We reserve the right to request payment in advance for companies which have not had previous financial transactions with CIBSE Services Ltd. 

All delegate alterations / cancellations must be received in writing to: [email protected]  

Please note we do not accept card payments via American express

Please contact the training team before making any travel or accommodation arrangements - particularly if you are travelling from outside the UK mainland, as CIBSE will not be liable for any cost incurred.