Standard

Rate

£

390.00

+VAT

Member

Rate

£

310.00

+VAT
Please note, the prices above are for training delivered up to the end of 2023. Our fees are increasing and will be as below for all training delivered from January 2024.  
Standard Rate
£430.00 ex. VAT
Members Rate
£340.00 ex. VAT
This course uses the BSRIA BG 30 Design Workflow for Water Distribution Systems as a framework for investigating hydronic systems, with a particular focus on correctly sizing pipework and pumps. The theory will see us go on a journey from the 1700s and Newtonian physics, through to the present day and the unanswered questions of fluid flow.
Attendees will leave with a practical understanding how to correctly design and commission the major components of a hydronic system.
They will build a basic calculator to assist with pipe-sizing decisions
Learning Outcomes
Understand the design process for piped systems.
Correctly size pipework and emitters
Deepen their understanding of the relationship between Pressure and Flow
Pump duties and basic pump selection
Recognise standard hydronic system configurations
Junior Engineers
Engineers whose first discipline is not Mechanical
Technical Sales specialists
Project manager's looking to deepen their understanding of piped systems
Mechanical Engineers looking for an in-depth refresh of piped systems
Contractors and Technical Services Managers wanting to improve their theoretical understanding
Agenda for event
Time
Description
10:00

Background; The Designer's Deliverables

Components of a Hydronic System

The Design Workflow

10:50

Breakout / Breather

11:00

Practical - Heat, System Temperature and Mass Flow Rates in Excel 

Pressure And Flow 

Newton, Bernoulli and Continuity 

Moody, Darcy and the Friction Factor 

12:00

Lunch

12:45

Practical – Pipe sizing calculator

14:15

Coffee / comfort break

14:30

Pumps, Valves and Characteristic Curves

15:30

Coffee / comfort break

15:45

Notes on Commissioning and Installation 

16:00

Q & A and close
Speakers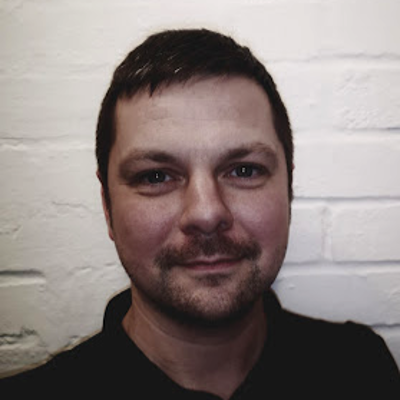 Peter McElroy
PMCE Services Ltd | Director
Peter is a Chartered Engineer and has an MSc from Glasgow Caledonian University. His professional training was undertaken within some of the leading international design consultancies. He then the design team of one of Scotland's top M&E Contractors; to learn and develop an understanding of the practicalities of Building Services from an installation perspective and sharing his passion for design with junior staff. This hands-on approach is apparent in his training, with deep and rich theory woven together with real life practical examples.
Meet the trainer: Peter McElroy, the Design of Heating and Chilled Water Pipe Systems trainer (cibseblog.co.uk)
Remote - How to join:
This course will be hosted live online on Microsoft Teams. A Microsoft Teams account is not required, you will be sent a link to join.
You can choose to join on your preferred web browser, or if you already have the Microsoft Teams desktop app, click 'join meeting'.  You will then automatically join the course through the app.
Face-to-Face:
The course location will be underneath the respective date, please make your way to the location.
Parking is not available.
Course Materials:
The course presentation and any additional materials will be sent to delegates once attendance is confirmed on the day of the course.
We are working towards being more sustainable, therefore we do not recommend materials to be printed.
What is included?
- Full day training with an industry expert trainer
- CPD certificate
- PDF course materials
- Lunch and refreshments**
**For face-to-face courses
Two simple ways to book:
Card - Use the 'Book Now' button at the top of this web page.
Invoice - Please fill in the booking form here. Please note you are only booked onto the course once Training has processed the form.
* If you are having any difficulties please either email us at [email protected]