Standard

Rate

£

1320.00

+VAT

Member

Rate

£

1055.00

+VAT
Legislation & guidance
Basic electrical principles
Transformers and substation design
Alternative and standby power supplies (generators and UPS)
Dangers of electricity and physiological effects of electric shock
Explanation of short circuits and fault currents
Protective systems using fuses and circuit breakers
Lighting & lamps with simple design calculations
Wiring systems and final circuits, differences between the ring and radial final circuits
Examples of cable sizing calculations
Overview of BS7671 Wiring Regs and Electricity At Work Regulations
Inspection and testing and certification to BS7671 IEE Wiring regulations and EAWR
Periodic inspection and testing of existing installations and Portable Appliance Testing
Certification and reporting
Agenda for event
Time
Description
Day 1

Supplies, switch-gear and safety

Session 1

Introduction
Power Supplies
Electricity supplies at high & low voltage, maximum demand, substations, transformers, metering

Session 2

Generators & Uninterruptible Supplies
Use of generators & uninterruptible power supply systems (UPS)

Session 3

Distribution Switchgear & Protection
How main and sub-main circuits are determined, arranged and protected

Session 4

Fuses & Circuit Breakers
Selection & use for equipment protection
Overview of short circuits, earth faults & discrimination between devices.

Day 2

Systems, Circuits & Cables

Session 1

Lighting Systems & Control
Different lighting & lamp types
Electrical supplies and switching arrangements

Session 2

Power Circuits
Ring mains and radial circuits, their uses & application
Motors, starters & overloads

Session 3

Wiring Systems & Containment
Matching wiring systems to the building
Merits & selection of current wiring practices
Cabling for fire & emergency lighting systems

Session 4

Conductors and Cables
What influences the sizing of conductors to ensure safety and reliability
Simple cable sizing

 

Day 3

Inspection, Testing and Certificates

Session 1

Regulations
Overview of the Electricity at Work Regulations and the IEE Wiring Regulations - BS 7671

Session 2

Inspection and Testing (I&T)

Session 3

Certification, Reporting
Portable Appliance (PAT) Testing

Session 4

Course Summary
A case study of the design and installation of a small electrical installation
This course is suitable for all types of people whether you are an engineer or facilities manager or mechanical engineer, who want a good grounding and understanding of electrical engineering. The course summaries the key aspects of electrical engineering in building services and provides clear concise notes and summary tables for future reference, to use in your daily activities.
The course would be suitable for professionals working in the industry, practising electrical engineers and / or electricians, facilities managers and / or engineers who require a better understanding of electrical basics or any person with some basic electrical knowledge wishing to familiarise themselves with all aspects of electrical engineering in buildings services.
Electrical engineers of all grades
Electricians of all grades
Building services engineers
Property managers of all grades
Facility Managers of all grades
Building surveyors of all grades
Architects
This course is also applicable for anyone involved in the build process and the high-level procurement of electrical installation design or services would find this course useful as a means to increase their understanding and improve their awareness of the design and installation requirements of electrical services.
Remote - How to join:
This course will be hosted live online on Microsoft Teams. A Microsoft Teams account is not required, you will be sent a link to join.
You can choose to join on your preferred web browser, or if you already have the Microsoft Teams desktop app, click 'join meeting'.  You will then automatically join the course through the app.
Face-to-Face:
The course location will be underneath the respective date, please make your way to the location.
Parking is not available.
Course Materials:
The course presentation and any additional materials will be sent to delegates once attendance is confirmed on the day of the course.
We are working towards being more sustainable, therefore we do not recommend materials to be printed.
What is included?
-Full day training with an industry expert trainer
-CPD certificate
-PDF course materials
- Lunch and refreshments**
**For face-to-face courses
Two simple ways to book:
Card - Use the 'Register Now' button at the top of this web page.
Invoice - Please fill in the booking form here. Please note you are only booked onto the course once Training has processed the form.
* If you are having any difficulties please either email us at [email protected].
Speakers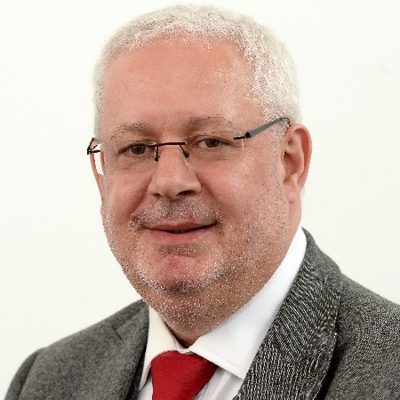 Gary Marshall
Gary has over 40 years in the Building Services Industry and has accumulated a vast level of knowledge and expertise, both technically and commercially.
He has created many new calculation tools, test procedures, monitoring tools and new engineering services design building blocks, suitable for the 23rd / 24th Century. Gary is a very passionate individual and strives for excellence, in every part of the Electrical Engineering Design process.
CIBSE Training reserve the right to make changes to the speakers or programme. The right is also reserved in absolute discretion and without further liability to cancel any seminar when fees paid will be refunded. Acknowledged bookings are firm. Cancellation up to 4 weeks before the course is subject to a charge of 25% of fees due, later cancellation is not accepted but delegate substitution is allowed at any time. We reserve the right to request payment in advance for companies which have not had previous financial transactions with CIBSE Services Ltd. 

All delegate alterations / cancellations must be received in writing to: [email protected]  

Please note we do not accept card payments via American express

Please contact the training team before making any travel or accommodation arrangements - particularly if you are travelling from outside the UK mainland, as CIBSE will not be liable for any cost incurred.