Standard

Rate

£

390.00

+VAT

Member

Rate

£

310.00

+VAT
This course is based on the British Standard: BS 5266-1 2016, the code of practice for emergency lighting. It will explain the recommendations of the code and how it should be applied to assist compliance with Fire Safety legislation.
Learning Outcomes
All course delegates will be provided with a comprehensive manual covering the material included in this unit and additional support material, serving as a valuable point of reference after completion of the course. The ongoing assessment included in the course will allow the trainer to monitor progress and provide additional assistance to learning where required.
This course is aimed for engineers with a basic knowledge of lamps and light fittings aiming to add emergency lighting principles and design to their range of skills and services, and for the more experienced engineers who already have knowledge and experience in this field.
Agenda for event
Time
Description
Session 1

Basic regulations, relevant standards and when emergency lighting is needed. 
Types of emergency lighting.

Session 2

Exit sign formats, luminance and viewing distances. 
Luminance requirements, lux levels, uniformity and duration requirements. 
Modes of operation including design procedure covering specific points of emphasis.

Session 3

Spacing data for escape routes and open areas. 
High risk task area suggestions including assessment for new emergency safety lighting category.

Session 4

Central safety power systems. 
Basic installation, wiring and fuse protection. 
Testing and maintenance to meet BS 5266-8. 
Automatic testing. 
Compliant documentation process with a run through of BS 5266 part 1 2016 annex's H,I,J,K,L & M. 
Supporting documentation to enhance and develop Fire Safety Risk Assessments.

Session 5

Q & A
Remote - How to join:
This course will be hosted live online on Microsoft Teams. A Microsoft Teams account is not required, you will be sent a link to join.
You can choose to join on your preferred web browser, or if you already have the Microsoft Teams desktop app, click 'join meeting'.  You will then automatically join the course through the app.
Face-to-Face:
The course location will be underneath the respective date, please make your way to the location.
Parking is not available.
Course Materials:
The course presentation and any additional materials will be sent to delegates once attendance is confirmed on the day of the course.
We are working towards being more sustainable, therefore we do not recommend materials to be printed.
What is included?
-Full day training with an industry expert trainer
-CPD certificate
-PDF course materials
- Lunch and refreshments**
**For face-to-face courses
Two simple ways to book:
Card - Use the 'Book Now' button at the top of this web page.
Invoice - Please fill in the booking form here. Please note you are only booked onto the course once Training has processed the form.
*If you are having any difficulties please email us at [email protected].
Speakers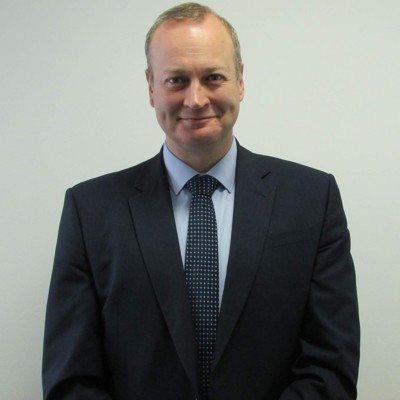 Ian Watts
Ian Watts has 25 years of experience working with a wide range of fire and lighting manufacturers. He was co-opted onto BS 5266 part 1 in 2015 as the independent industry expert on new technology through his work with innovative manufacturers.  
Ian has lectured for CIBSE, The Lighting Industry Association and FIA since 2012.
CIBSE Training reserve the right to make changes to the speakers or programme. The right is also reserved in absolute discretion and without further liability to cancel any seminar when fees paid will be refunded. Acknowledged bookings are firm. Cancellation up to 4 weeks before the course is subject to a charge of 25% of fees due, later cancellation is not accepted but delegate substitution is allowed at any time. We reserve the right to request payment in advance for companies which have not had previous financial transactions with CIBSE Services Ltd. 

All delegate alterations / cancellations must be received in writing to: [email protected]  

Please note we do not accept card payments via American express

Please contact the training team before making any travel or accommodation arrangements - particularly if you are travelling from outside the UK mainland, as CIBSE will not be liable for any cost incurred.