Standard

Rate

£

390.00

+VAT

Member

Rate

£

310.00

+VAT
Please note, the prices above are for training delivered up to the end of 2023. Our fees are increasing and will be as below for all training delivered from January 2024.  
Standard Rate
£430.00 ex. VAT 
Members Rate
£340.00 ex. VAT
Delivered by an experienced enforcement officer fire risk assessor providing a holistic view of fire safety arrangements in existing and new buildings.
Learning Outcomes
Fire legislation – The Regulatory Reform (Fire Safety) Order 2005, Approved Document B.  What is a building owner required to do as a result of the new rules and overview of the new regulations.  Building regulation changes as a result of Grenfell and Hackitt report.
Architects

 

Building Control Officers

 

Building Services Engineers

 

Fire Officers

 

Project Managers

 
Agenda for event
Time
Description
10:00

Introduction

10:15

Session 1:

Introduction to Fire Behaviour
Brief introduction to Fire Law history
Overview of current Legislation (what's changed and why)
Legal status of Approved Document B and other guidance
Relationship between Approved Document B and the Building Regulations
Limitations
Alternative Approaches

11:15

Coffee / tea break

11:30

Session 2:

Basic fire safety principles
Basic explanation of evacuation strategies (stay put, simultaneous and waking watch)
Structural fire protection
Compartmentation
Active fire safety measures (smoke control, sprinklers, fire alarms)

13:00

Lunch

13:30

Session 3:

External fire spread
Types of cladding design and materials
Fire Service intervention
The effects of combustible surfaces on fire growth and evacuation (in relation to cladding)

15:00

Coffee / tea break

15:15

Session 4: 

The regulatory design process (planning, Building regs, role of fire service in consultation)
Fire Risk assessment
Documentation
What does competence look like?
What is a safe building?
Relevant guidance

15:45

Close – Q&A
Speakers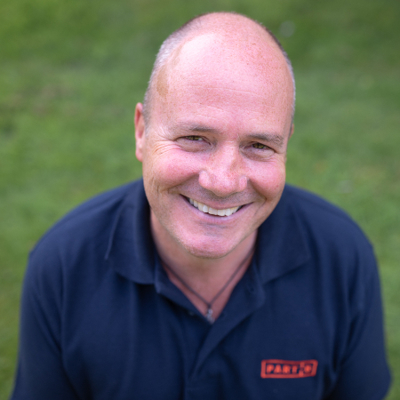 Steve Willett
Part B Group Ltd | Head of Specialist Training
I983- 1988 Weapon engineering mechanic Royal Navy
1989-2003 Firefighter/ leading firefighter
2003- 2009 Watch manager fire safety
2009-2012 Watch manager B fire safety trainer
2012-2016 Fire Safety Deputy team leader, policy and delivery
2017-2019 Fire consultant/ Senior fire consultant BB7
2019-2021 Fire Safety Tutor Xact Safety and Engineering
2021- Present Head of Specialist Training Part B Group Ltd
Meet the trainer: Stephen Willett, the Fire Safety Building Regulations: Part B trainer (cibseblog.co.uk)
Remote - How to join:
This course will be hosted live online on Microsoft Teams. A Microsoft Teams account is not required, you will be sent a link to join.
You can choose to join on your preferred web browser, or if you already have the Microsoft Teams desktop app, click 'join meeting'.  You will then automatically join the course through the app.
Face-to-Face:
The course location will be underneath the respective date, please make your way to the location.
Parking is not available.
Course Materials:
The course presentation and any additional materials will be sent to delegates once attendance is confirmed on the day of the course.
We are working towards being more sustainable, therefore we do not recommend materials to be printed.
What is included?
- Full day training with an industry expert trainer
- CPD certificate
- PDF course materials
- Lunch and refreshments**
**For face-to-face courses
Two simple ways to book:
Card - Use the 'Book Now' button at the top of this web page.
Invoice - Please fill in the booking form here. Please note you are only booked onto the course once Training has processed the form.
* If you are having any difficulties please either email us at [email protected]